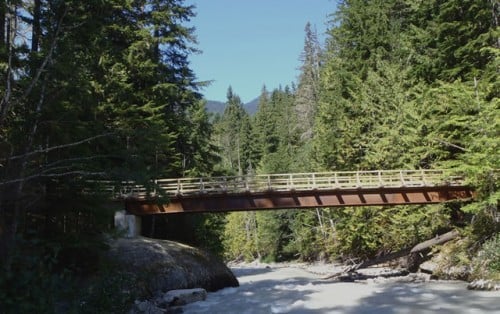 The Pacific Crest National Scenic Trail is finally open through Glacier Peak Wilderness. This long trail just grew another five miles.
Following severe flood damage in the fall of 2003, the PCT was temporarily rerouted on an unpopular detour. With repairs completed, the trail once again crosses the Suiattle River on the west side of the massif.
Gary Paull of Mt. Baker-Snoqualmie National Forest spearheaded the repairs, including the building of the most significant trail bridge on the PCT in Washington. At a cost of $1.1 million, nine bridges were repaired and over three miles of new trail was built using Federal Highway Administration funds.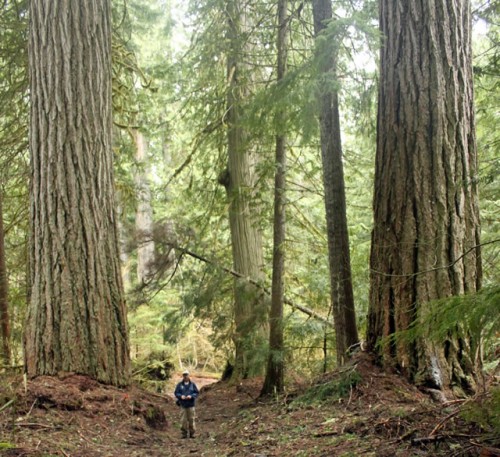 Glacier Peak Wilderness is home to the largest glacier system on the Trail.
"The PCT is the backbone of the trail system through the Wilderness," Paull said. "Getting it back in useable condition was very important. There is a generation of hikers in the Pacific Northwest who haven't experienced the Wilderness due to the floods of 2003."
This new section brings another gift. According to Paull, the segment passes through stands of Douglass Firs and Western Cedars, which at 10- to 12-feet wide, are possibly the largest diameter on the entire trail.
The Glacier Peak Wilderness project reaffirms the Pacific Crest Trail Association's commitment to partnering with you in the preservation, protection and promotion of the Trail.
More information about the project can be found in The Fix Is In: After Nearly 8 Years, the Pacific Crest Trail is Repaired in Washington.