Memories of the past and excitement for the future energized Lytle Creek Ranger Station on Nov.1. The scene was a blur with volunteers laughing and hugging. Veterans shared trail stories of years past with the newer volunteers. The cohesion of the group is only strengthened by the fact that these volunteers have been together for more than two decades working to protect, preserve and promote the Pacific Crest Trail in Southern California.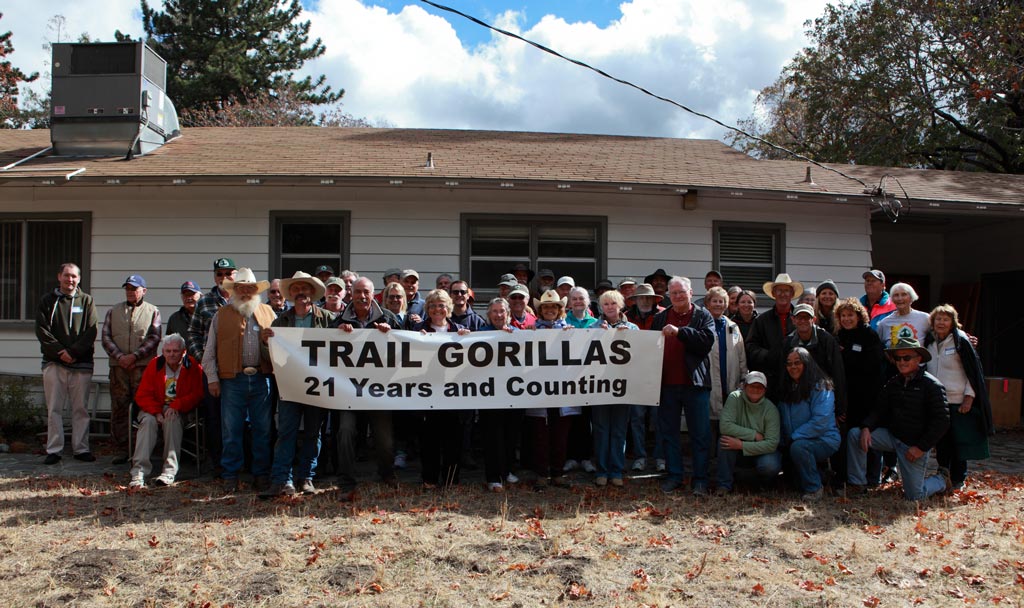 The Trail Gorillas maintain the southernmost 700 miles of the PCT, ensuring it's preservation for all trail users. Since its beginning in 1993, the group of about 150 volunteers have completed more than 500 trail maintenance projects lasting from one to 10 days each. Crew Leaders and volunteers scout trails, move and maintain equipment, work the trail and build relationships with partnering agencies and organizations.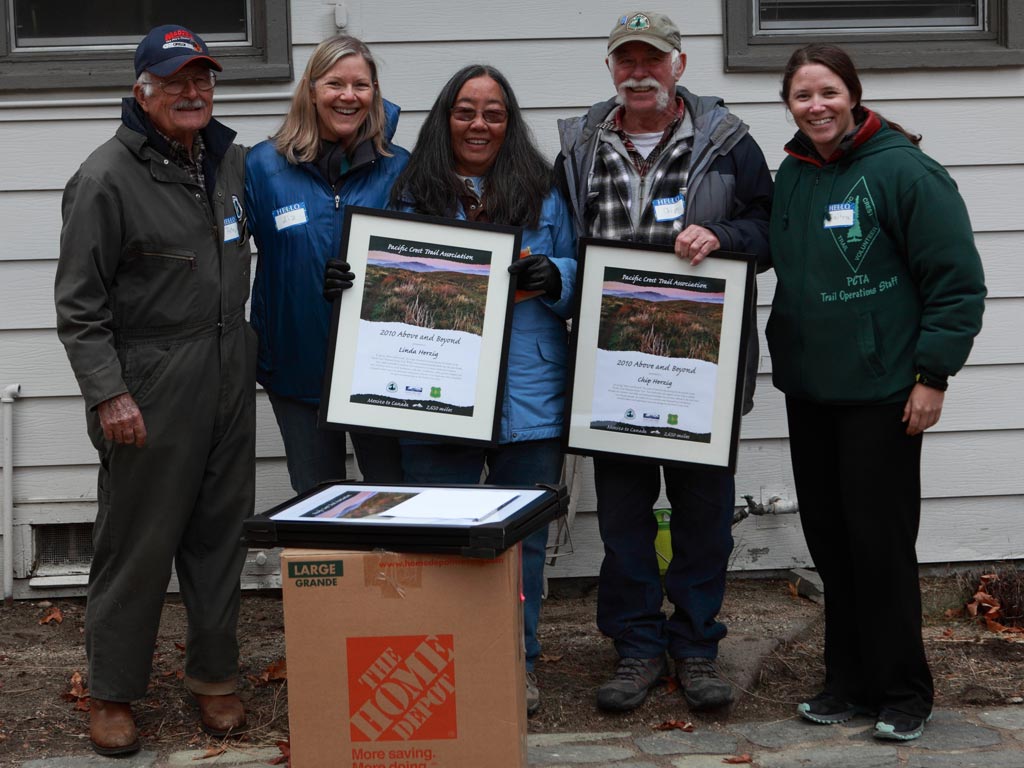 As the Trail Gorillas care for such a large portion of the trail, they have divided it up into sub sections that are guided by section chiefs. This year we celebrated the work those chiefs have completed with their volunteers.
One of our longest standing members, George Boone, chief of Section A, passed the torch to Richard Leahy, who has been working on the trail since 2005. One of our great instructors, Don Line, is our Section B chief. John Hachey, who does much of our volunteer coordination, oversees Section C. Dave Fleischman has taken on the roll of chief for both Sections D and E. Jerry Stone and Chris Ryerson, two of our sawyers, are chiefs for our southernmost two areas, Sections F and G. These key volunteers have helped to organize our many trail projects over the past year and have guided volunteers through their work with a strong hand.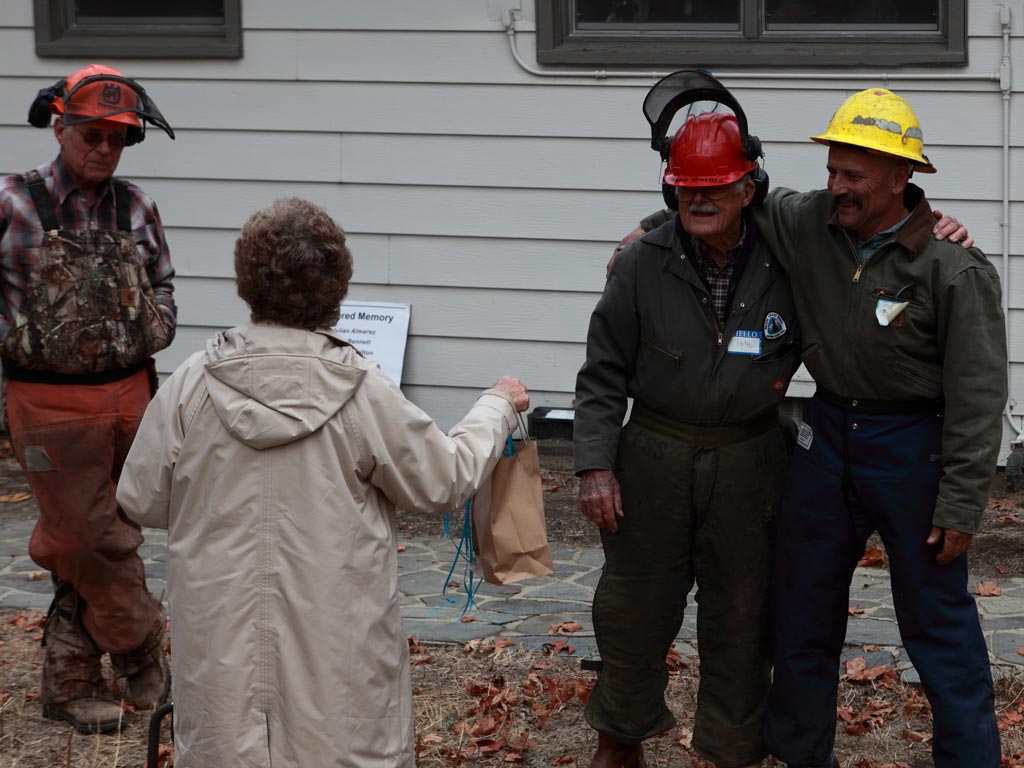 We honored three of these section chiefs with some of the PCT's highest awards. As a Trail Gorilla who has been around for nearly 15 years, George Boone has packed and worked on almost all of the Southern California Region's trail. For his enthusiasm and constant support for the trail, the PCTA was proud to present George with the Diamond Hitch Award. The Southern California Regional Maintainer of the Year award went to Dave Fleishman, who brought his experience from the Appalachian Trail to the Pacific Crest Trail. This outstanding Trail Gorilla earned this award by being a friendly leader who led several very successful multi-day PCT projects. Additionally, Don Line has managed to run many projects each year, attract and retain new volunteers and is a key communicator with our partners. For this he was presented with the Lifetime Achievement Award.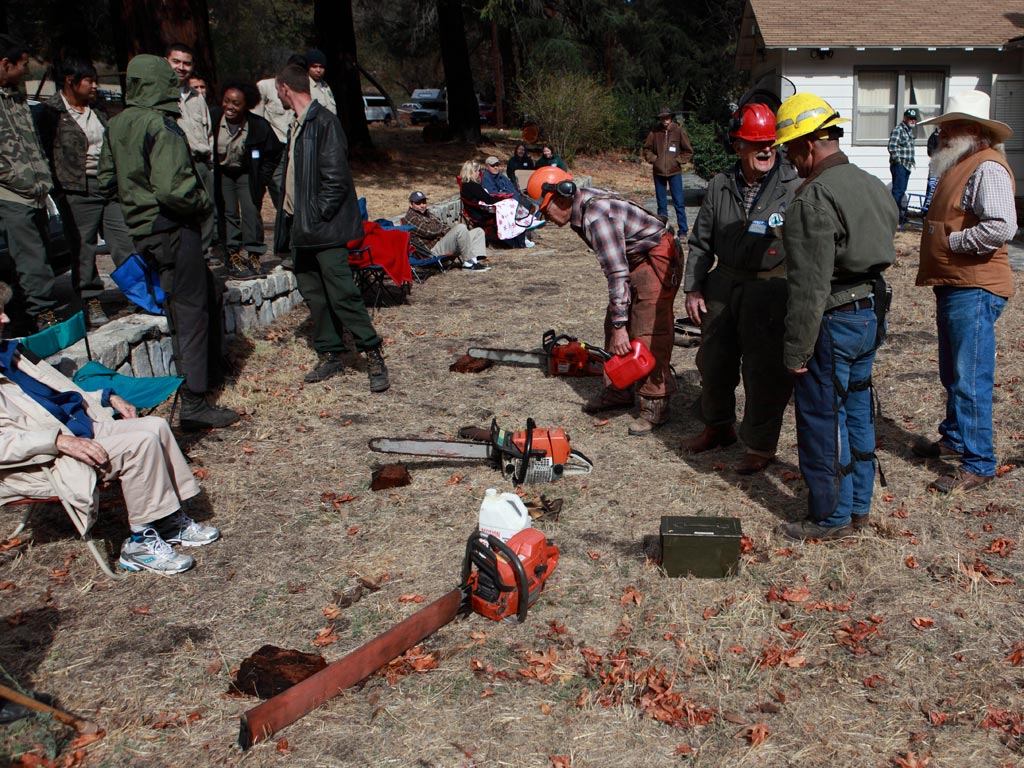 Aside from the outstanding section chiefs, there are a few volunteers who stand out for their work on the PCT. This year two volunteers were awarded the Above and Beyond award. PCTA Board Member Chip Herzig has not only given many weekends of service to the PCT, he has generated support from the Back Country Horsemen of California by recruiting new packer volunteers. Additionally, his other half, Linda Herzig, was always available to be a packer and enthusiastically recruit new volunteers. These volunteers have done great work on the PCT over the years and could not have done it without the help of all the Trail Gorillas of Southern California.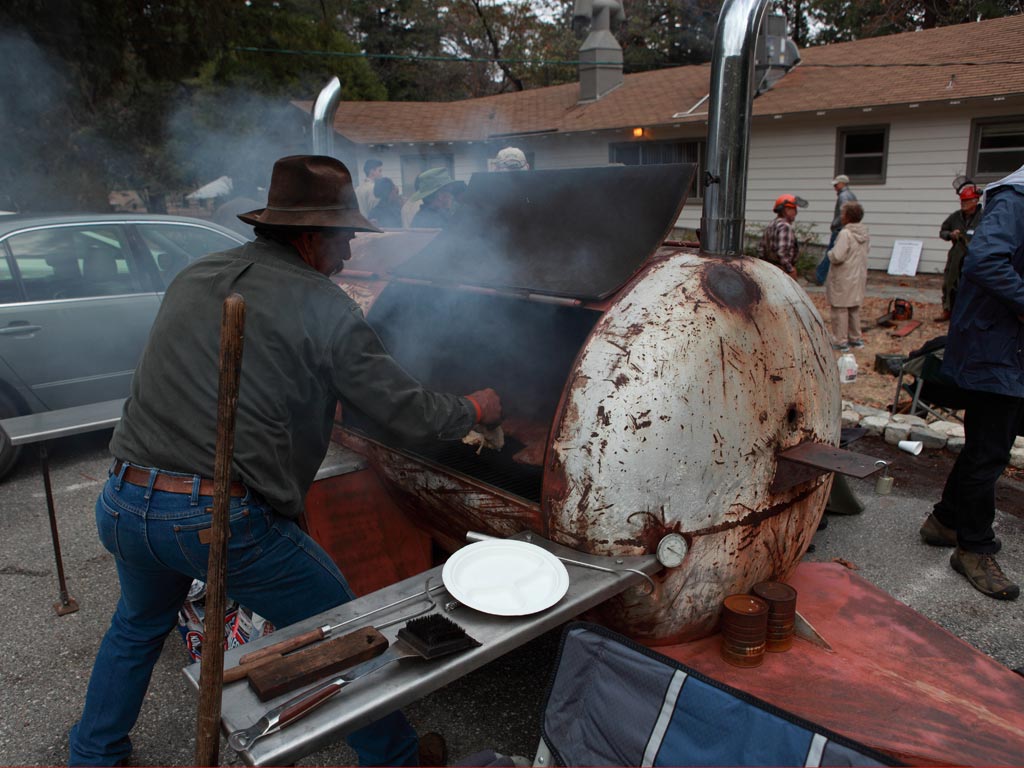 The Trail Gorillas have worked alongside other organizations dedicated to the PCT preservation, including the Back Country Horsemen and many youth corps programs. PCTA Executive Director Liz Bergeron; Board members Chip Herzig, Jim Newman, and John Crawford; and our founder, Alice Kreuper's husband, Harry Kreuper, joined us in our celebration. San Bernardino National Forest District Ranger Gabe Garcia came to help represent the important relationship we hold with our government agency partners. These volunteers and partners have dedicated part of their lives to the PCT and we would like to share a big THANK YOU for all their hard work.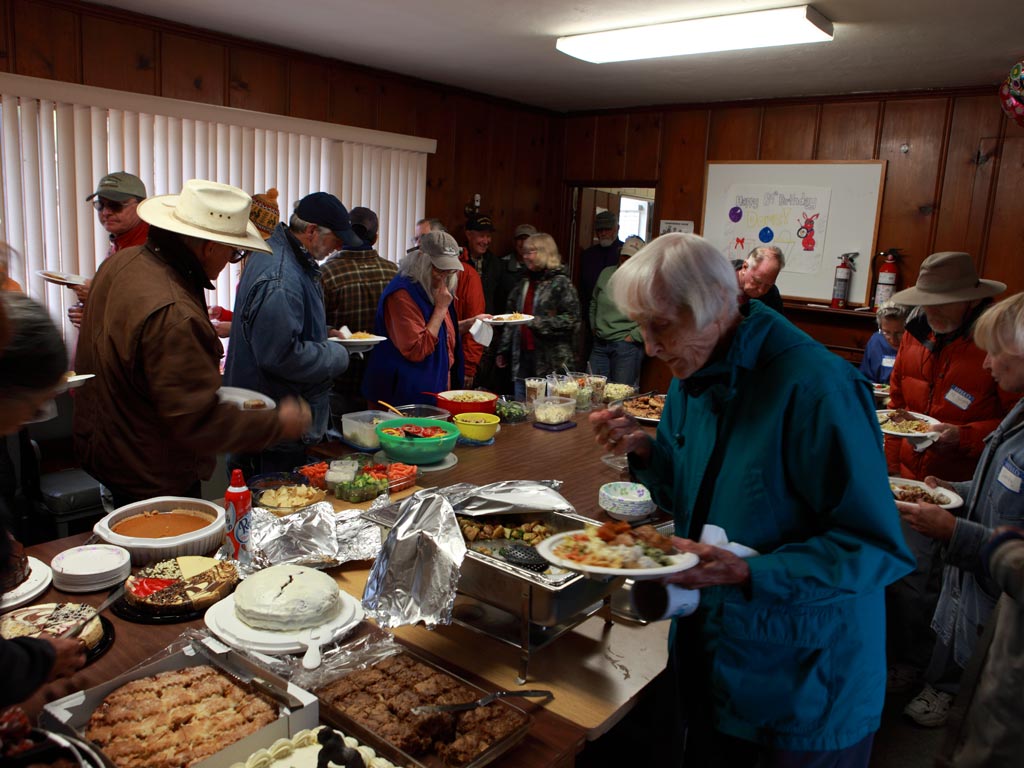 Does this look like fun? We'd love your help. Get involved at pcta.org/volunteer
Special thanks to Chris Ryerson for the photos of the event!