In late summer of 2014, Lucas Donald, a high school student at Quincy High in Quincy, California, contacted me because he wanted to do his Senior Project on the PCT.
The Senior Project is a key in fulfilling the requirements for high school graduation. After several meetings, Lucas and I decided that he could lead a one-day maintenance project on the PCT in the late winter 2015. However, Lucas didn't have any notable trail maintenance experience or knowledge of maintaining trails. So, we decided that with some condensed and concentrated training, he could gain the skills necessary to be a crew leader for the day.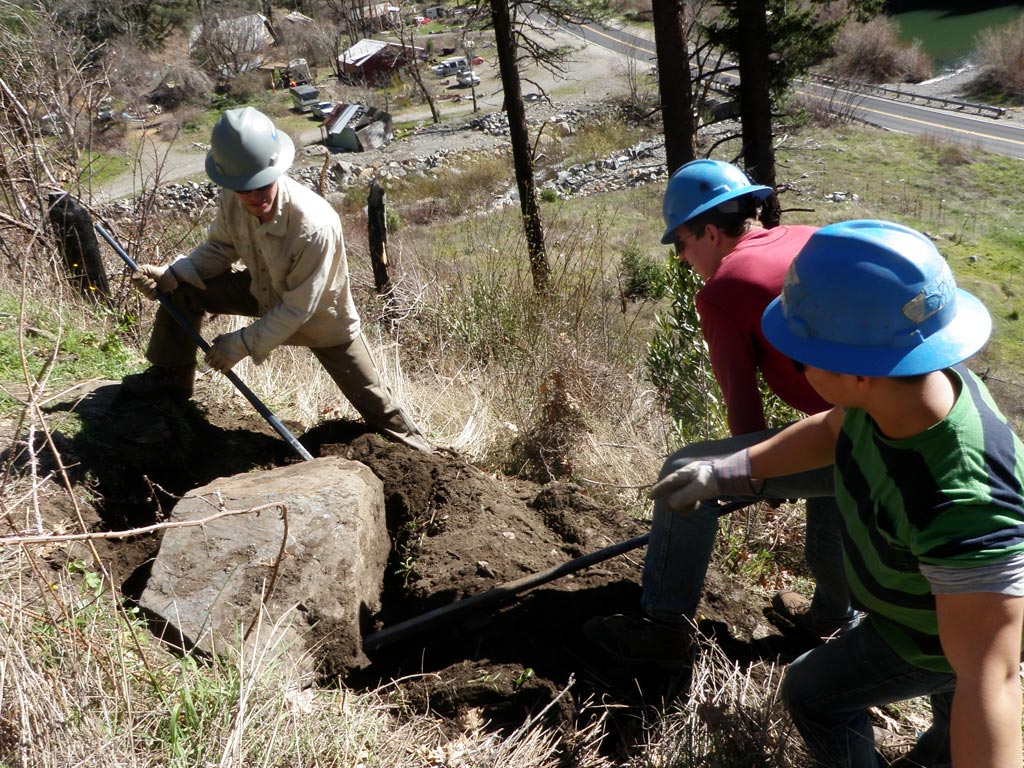 So, what does leading a crew entail? What subjects does one have to be knowledgeable about to lead a maintenance crew? Well, there's PCTA- and U.S. Forest Service-required paperwork; safety and emergency protocols; and, of course, trail maintenance techniques, hillside hydrology and PCT trail standards. We met several times to get him up to speed on some of these issues, We did a field visit to identify an accessible section of the PCT that needed maintenance and that wouldn't be covered in snow in February. And we followed this with a day of trail maintenance training.
On Feb. 21, with some support from me and Forest Service staff in the Plumas National Forest, Lucas led four other high school students on a trail maintenance project on the PCT. The crew worked on the trail heading north of the crossing at Highway 70, just north of Belden. They cleared multiple trees that had fallen across the trail and widened and improved the trail tread. This section provides important access for horseback riders and our volunteer equestrians who clear much of the PCT north of the highway.  The project was a success — important work was accomplished and new, young volunteers got a fine introduction to the PCT.