Saturday Aug. 29, 8:30-9:00, CASCADE LOCKS, OREGON – For a peaceful half hour, the iconic Bridge of the Gods will be closed to motorized traffic, so pedestrians and bicyclists can celebrate its breathtaking views. Explore what it's like to cross the bridge as a hiker on the Pacific Crest Trail. Celebrate the bi-state connection of Gorge communities and economies. Learn about the efforts to make the bridge safer for pedestrians, bikes, and horses.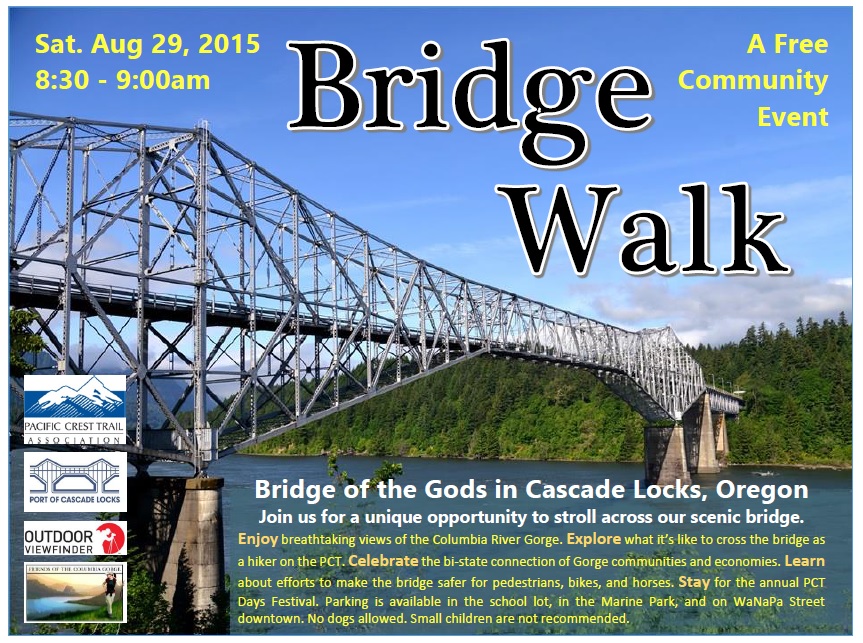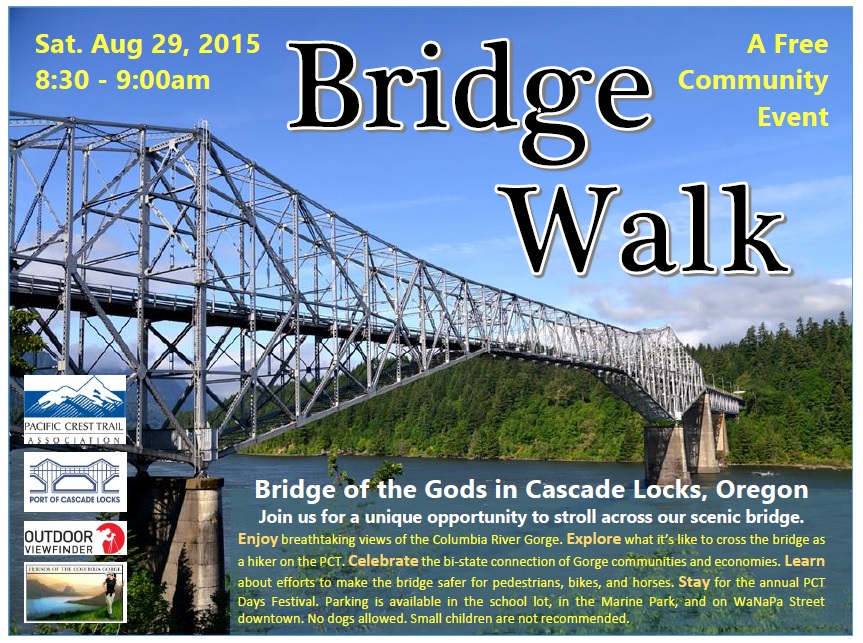 In the heart of the Columbia River Gorge, hub of world-class hiking and bicycling, the Bridge of the Gods sits at the convergence of The Historic Columbia River Highway State Trail, three National Historic Trails, and the Pacific Crest National Scenic Trail. The Bridge is a beautiful asset to residents and visitors alike. At the same time, it has been referred to by many long-distance hikers and equestrians as the most treacherous part of the Pacific Crest Trail. Despite the fact that pedestrians, horses, bicyclists, and even casual tourists are permitted on the bridge, there's no shoulder. The narrow lanes must be shared with constant two-way traffic.
Please, no pets. Use extreme caution with children. Meet at the Bridge of the Gods PCT trailhead area, near the tollbooth. Park vehicles in the Marine Park or downtown Cascade Locks. Following the Bridge Walk event, enjoy the PCT Days festival occurring on Thunder Island in the Marine Park. For more information, contact [email protected].