On July 24, Trail Dirt Live is the place to meet other PCTA members, local volunteers, staff and board members and our agency partners. This get together at the Ashland Hills Hotel is a celebration of all you do for the trail. Come learn about how your involvement matters. Doors open at 6:30 p.m.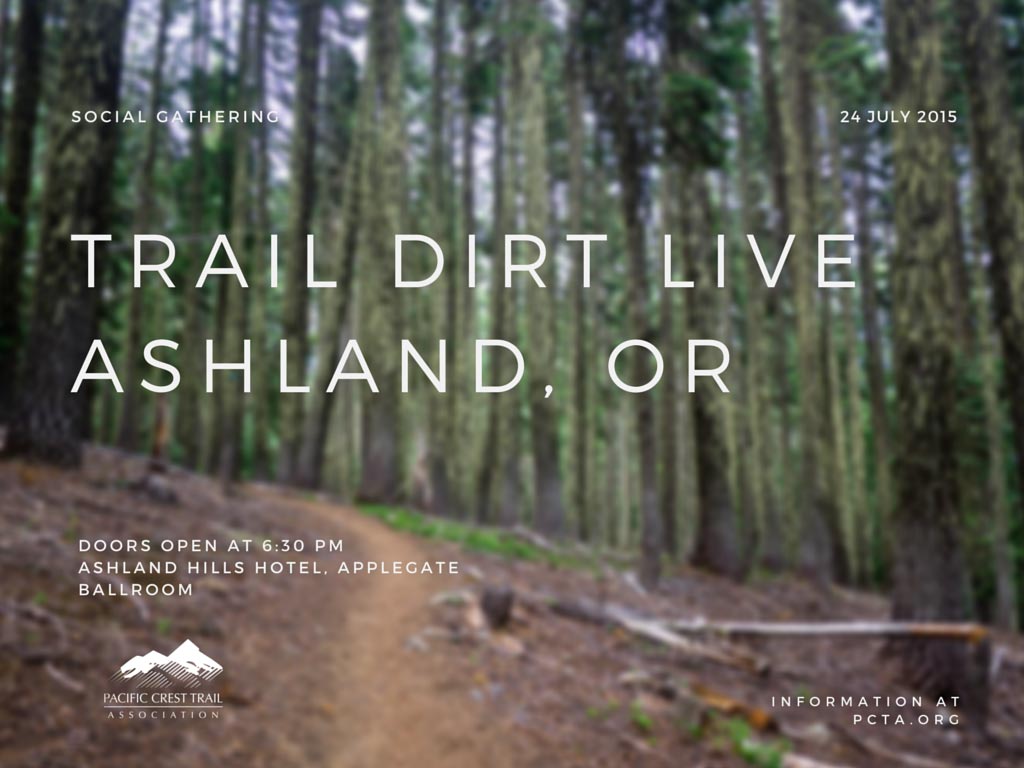 Trail Dirt Live – Ashland, Oregon
Friday, July 24, 2015
Ashland Hills Hotel, Applegate Ballroom
2525 Ashland Street, Ashland, Oregon
6:30 p.m.             Doors open
7:00 p.m.             PCTA presentation and awards
8:00 p.m.             Dessert reception
We're looking forward to seeing you. No RSVP required.
For questions, please contact Angie Williamson at 916-285-1849 or [email protected].