By Justin Brimer, PCTA Skyline-Sasquatch Crew Leader
Mountains move when volunteer packer Phil King and his mule team say so.
After more than 10 years of hauling food, tools, bridges, water, explosives, kitchen supplies and whatever else the U.S. Forest Service or PCTA volunteers need to make backcountry trail crews possible, he talks like a man that has seen much.
His stories veer from horrific weather and stubborn mules to beautiful mountain meadows and the "interesting bunch" of PCTA volunteers he has packed for over the years. His love for Oregon's backcountry and commitment to ensuring its Wilderness legacy is evident in the hundreds of hours spent hauling gear up and down mountains so trail crews can focus on the work of repairing paths.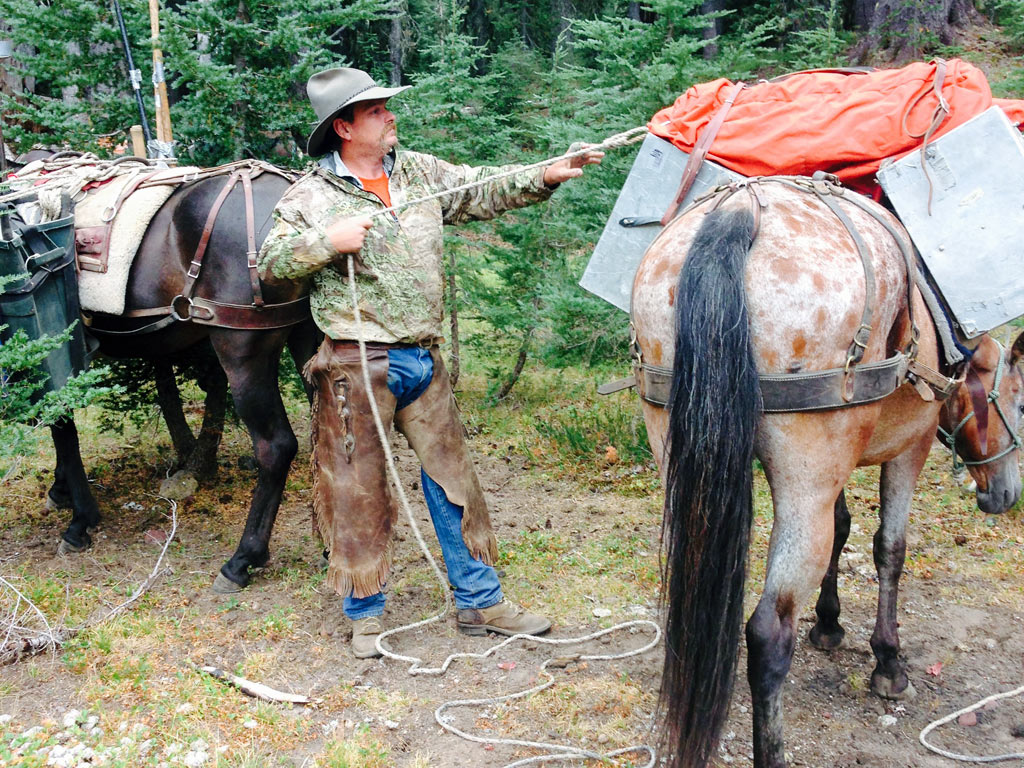 Phil recently packed in and out all three volunteer vacations for the PCTA's Skyline crew. Among all the food and gear he and his team hauled to backcountry work sites, he carried 20 lb. rock bars up to the base of South Sister, 85 pounds of water to an otherwise dry camp on Maiden Peak and, just for fun, carried out a 42-inch-wide steel culvert left in a camp site near Olallie Lake that weighed more than 50 pounds. When engineers at the Willamette National Forest said there was no safe way to carry out the cumbersome culvert, Phil smiled so wide his fu manchu almost touched his ears.
"Well good I like a challenge," he said.
The culvert, which was illegally dumped at the campsite, is now a fire ring in his backyard.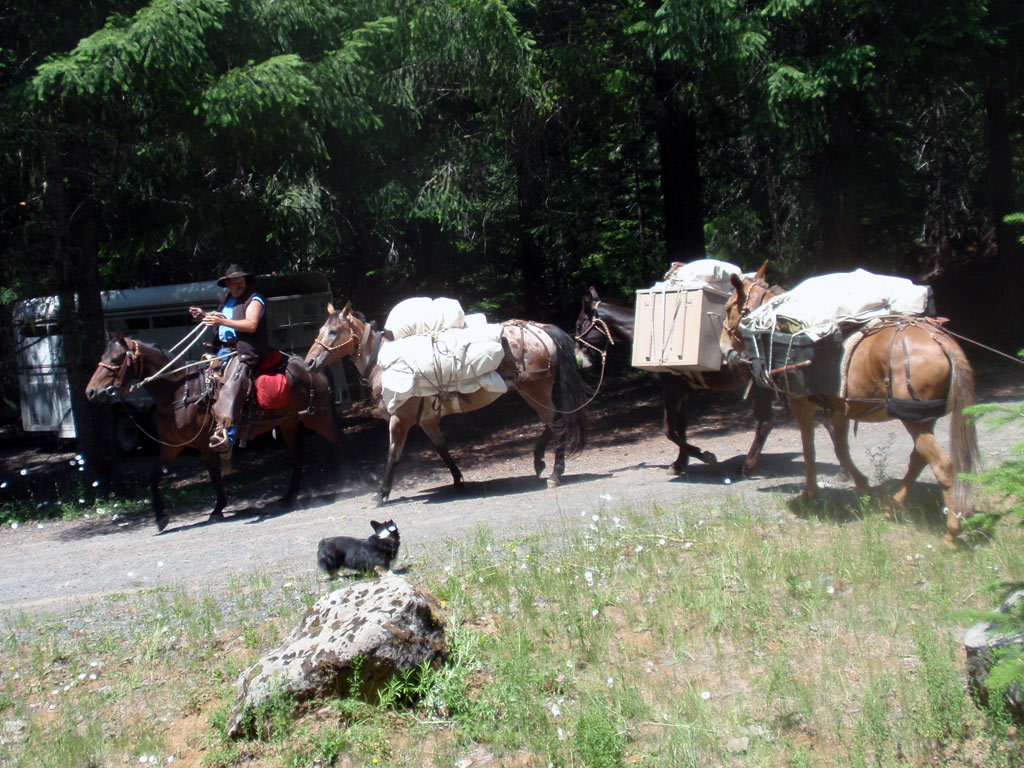 Phil enjoys sharing his passion for pack animals and the Pacific Crest Trail by bringing friends and his wife Judy along during rides. He is also an avid hunter and says the wilderness is a resource that he feels obligated to give back to so others can enjoy it. He said he knows other PCTA volunteers feel the same.
As much as he enjoys helping others to soak in the wilderness experience in and around the PCT, he gets a kick out of flatlanders that make mistakes or underestimate the unforgiving mountain weather and wildlife. Like last year when he said he rescued a PCT hiker perched high in a conifer that got spooked by what she thought was a bear that chased her up the tree. After spending a night perched in the tree without food, water, a map, cell phone or flashlight, Phil was happy to help her down and ensure her the "bear" was long gone. He said he then chuckled and told her that if a bear was to give chase the last place to run is up a tree.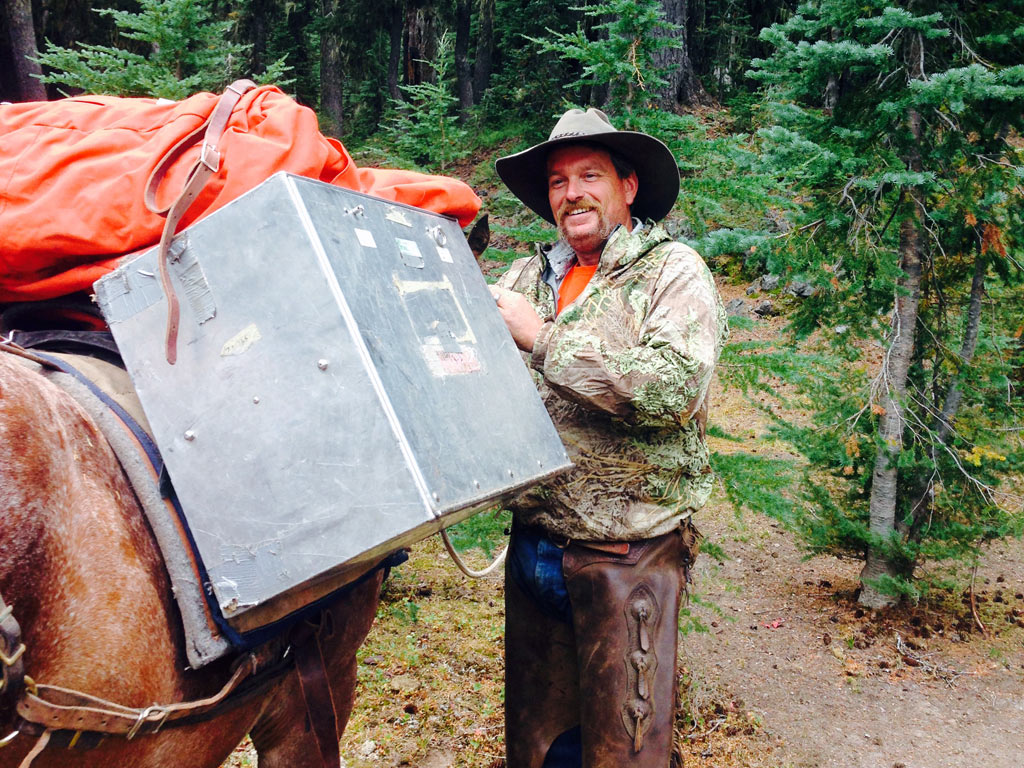 Then there's the one about packing out a PCTA volunteer crew that was hit by a foot of snow earlier in the week. It was a challenge to bring a full mule team through snowdrifts of up to two feet high, but he said it was worth it to see relief on the faces of the cold and anxious crew.
He loves telling volunteers about the way the mountains use to be, with roads extending far into what are now wilderness areas and monster bucks roaming the peaks. His grandfather also packed food and gear for forest service crews working in the backcountry and Phil said he is proud to continue that legacy. He and Judy and their ornery cattle dog, Pepper, live in Kings Valley, Oregon, which may or may not have been named after his family.
Phil, who is also a professional farrier – a specialist in equine hoof care and shoing horses – says he plans to continue hauling gear up and down mountains and working with the PCTA for years to come. If you want to reach him, a phone call is still your best bet, as he hasn't gotten around to electronic messaging just yet. When he is not around his phone he is "either on top of or under a horse," as his voice messages so eloquently states.