The PCTA Board of Directors recently updated the Association's 2014-2017 Strategic Plan. The following column by Liz Bergeron, PCTA Executive Director and CEO, appears in the Fall 2015 edition of the PCT Communicator magazine.
The hardest part of my long-distance hikes is finding time to plan. But it's no surprise that the trips with advance planning are usually a bit more pleasant.
I remember a time three of us (we all worked for trail organizations) set off to hike the PCT in Washington from White Pass south through the Goat Rocks Wilderness to Walupt Lake. We arrived at the trailhead very late in the day, and it turned out that none of us had even looked at a guidebook until just before we arrived. We were all too busy with work, and besides, how necessary was it? (Big mistake!)
This was only a three-day hike, and we were all experienced backpackers. So, we figured we would just camp at Shoe Lake, the first we'd reach, which was about six miles in. Turned out, according to the guidebook, that Shoe Lake was closed to camping. Darn! We walked until 9 p.m. and arrived at a suitable camp in the dark – exhausted and hungry. It was a terrible place to camp. Admittedly, things could have turned out much worse. With a little advance planning, though, it could have been much, much better.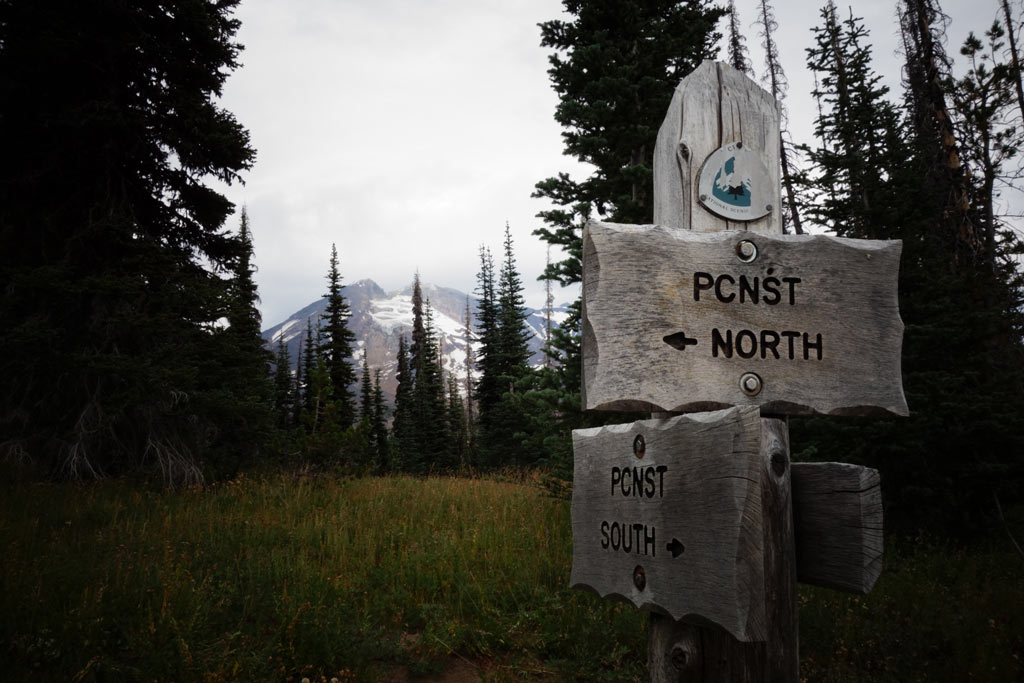 That trip was a valuable lesson for me. I tell you this story because I think it applies to our work at the PCTA. A lot is at stake in our work to protect, preserve and promote the Pacific Crest Trail. Some organizations seem to do fine without a plan, but in my mind, the stakes are too great to simply walk into the future without a map. For the past 10 years, the PCTA has followed a strategic plan that guides our organization's development. Each year we make progress. I really believe in strategic planning, and I think it's very important to measure our progress and let our supporters know how their support has played a role in our efforts.
Our plan has seven goals. Each goal has a priority objective and success measures. We provide a narrative report and a more quantifiable report on our success measures to our Board of Directors twice a year. This reporting helps hold the staff accountable and keeps the board informed of our work toward meeting our goals.
A year and a half into our current plan we have made significant progress.  Here's what it looks like for each of our goals.
Goal #1 – Trail protection through land acquisition
We have been talking about this goal for years. It's not surprising because this is a long-term project.  We want the entire Pacific Crest Trail, every mile of it, to have the best protection possible. In some cases, acquiring land will be the solution. In other cases, it may look different. Our recent progress on this goal comes in the form of hiring the PCTA's first Land Protection Director. We are working to establish a Land Protection Committee and to create the needed infrastructure. All of this has been made possible by generous individual donors. This summer we hosted our first GIS (geographic information system) intern from the University of Idaho who is helping establish our GIS system so we can update and maintain our land acquisition inventory, among other things. A private donor funded this internship.
Other progress on this goal: In 2014, four parcels that include the PCT – 787 acres – were acquired at a cost of $2.5 million. We are also working to develop a strategic partnership with a land trust.
Progress on this goal is more difficult to measure. This goal is about working with our government agency partners to develop trailwide guidelines for how the PCT is treated within individual national forests, state and national parks or other districts. Earlier this year, the U.S. Forest Service released new national forest planning directives that include a requirement for a special management area for all national scenic and historic trails. This is good news for the PCT. Three of the 25 forests that include the PCT already have started the process of updating their plans to include the special management area for the PCT. Only 22 more to go! We are working to ensure that the PCT is properly considered during this planning process.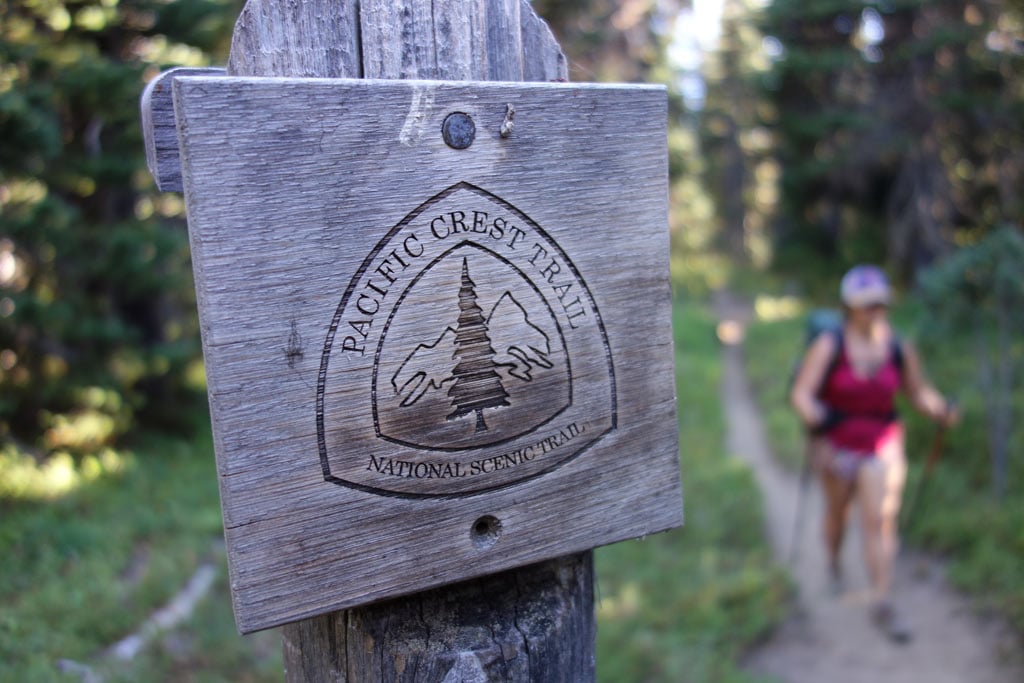 Our priority objective for this goal is a fully supported volunteer trail maintenance and construction program with fewer geographic gaps in stewardship coverage. To achieve this we are focused on strengthening our community-based volunteer groups, which will help us increase the number of trail miles covered and maintained annually.
We have made progress along the entire trail by conducting new steward outreach and trainings and involving volunteer leaders to assist with recruiting new trail stewards. In southern Oregon, we have a new group that calls itself the Southern Oregon Rockers, and in Washington we have a new White Pass Chapter.
Our established trail steward groups continue to provide outstanding results supported by PCTA staff.  Statistics such as the number of trail maintenance volunteer hours and the number of miles maintained are reported annually after all the work projects have been completed.
Our Wild marketing effort is right in line with this goal. We measure our success on this goal by looking at results such as total membership, membership renewal rate and new members recruited.  We also report on website traffic, which gives us an indication of our online reach.
We are pleased to report that our membership numbers look very good. In 2014 we recruited more than 3,000 new members and ended the year at 9,812 members. This exceeded our projections by 19 percent.  Our membership retention rate of 79 percent is considered excellent in the "industry," and our website traffic has more than doubled. Wild certainly helped, as did our strategy to take full advantage of this once-in-a-lifetime opportunity. We are projecting we'll end this year at 11,500 members.
We have also launched a newly designed website home page and a new Take a Hike page. We are continuing to do media interviews, resulting in more than 100 media placements so far in 2015, including the Wall Street Journal, New York Times, Outside Magazine and Mashable.
Our newly formed Communications and Marketing team is focused on developing our strategy for 2016 to increase membership, volunteer support and funding.
Our priority objective for this goal is to grow the annual operating budget from $2 million to $3 million by 2017 through focused fundraising. With the current ratio between government funding and private sources, this will require a significant increase in private fundraising.
Our progress this year includes adding a full-time staff person to our fundraising team. Mark Waters is our new Associate Director of Philanthropy and will play a key role in increasing our support over the coming years by working closely with staff, our board of directors and donors.
In 2014, we had a very good year and increased private dollars raised. Our largest increase was in donations that were specifically set aside for our land protection program expansion.
For 2015, we have projected total revenues of $2.6 million. Of this total, 34 percent is government funding, and the remainder is private funding. For the PCTA, this is a healthy ratio of government to private funding.  If we can achieve projected revenues in 2015, we will have made significant progress toward our goal of a $3 million operating budget and in protecting, preserving and promoting the PCT through our strategic plan initiatives.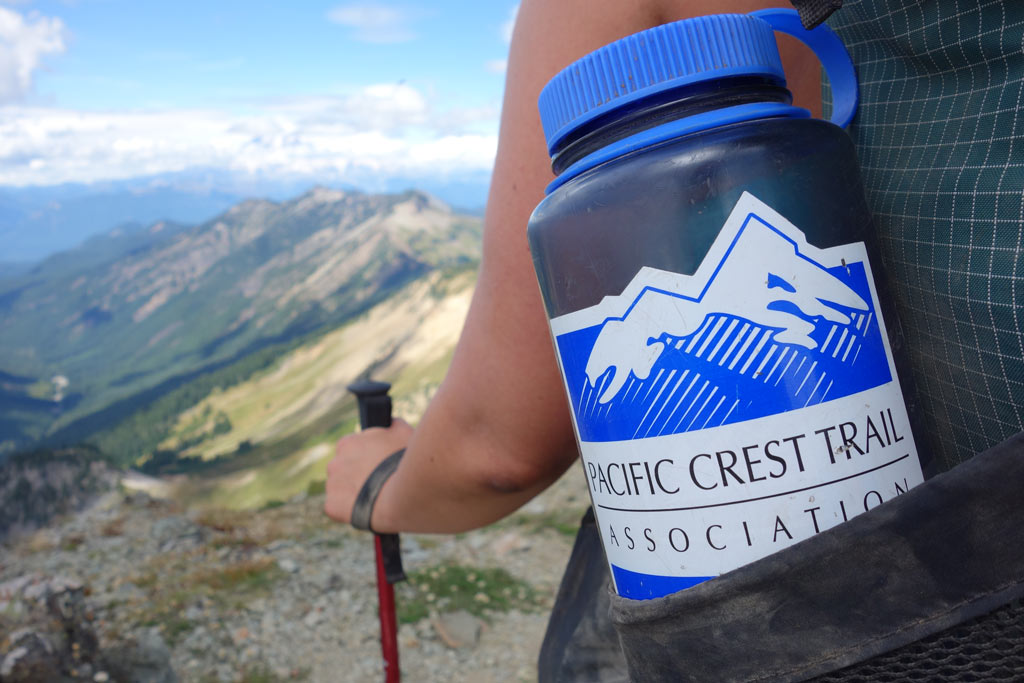 Our priority objective for this goal is to become a more effective and highly influential organization.
We have developed a staffing plan, which identifies new staff positions necessary to meet strategic plan initiatives. The highest priorities identified were a dedicated land protection staff person and a new associate director of philanthropy. Both positions have been filled, which represents significant progress for the overall strategic plan.
We also conducted a staff satisfaction survey in the spring of 2015.  The survey process included phone interviews, a thematic analysis of the responses and a workshop at our March staff retreat that addressed the issues identified.
None of our work would be possible without partners. During this strategic planning period we will bring a tighter focus to partnership development with all partner organizations and government agencies.  Our objective is to be more strategic about our partnerships and focus resources on the most effective partnerships. We will measure success by reporting on current and proposed strategic partnerships. We still have significant work to do to realize this goal to the fullest extent.
I am extremely satisfied with the progress we are making. We've set high expectations, and we will strive to realize them. Our strategic plan is a guidebook of sorts. But unlike on that hike I took so long ago, we don't pull it out just before we come to a trailhead or a crossroads. It's a working document that we use regularly to plan our path forward. It helps us visualize our priorities and potential. In the end, the PCT will be much, much better because of it.