Photos by Ken Kisch
The PCT and Parkinson's Disease don't often go together in the same sentence. Not so for a group who this Fall set out to complete Section J of the Washington trail – Stevens Pass to Snoqualmie Pass. Earlier this year we brought you the story of Bill Meyer, a long-time PCT hiker (he set out on a honeymoon thru-hike with his new bride, Nadean, 43 years ago) and generous PCTA supporter. Bill was diagnosed with Parkinson's Disease in 2009.
It would be fair to say that after Nadean and his family, the trail and the outdoors is the love of Bill's life. When Bill learned he had Parkinson's Disease he determined to not only continue to get out on the trail as much as possible himself but also introduce its beauty and splendor to other fellow "Parkies," as Bill calls his fellow team members living with Parkinson's Disease.
Bill organized "Pass to Pass" as a way to call attention to Parkinson's Disease, demonstrate how exercise can relieve Parkinson's Disease symptoms, raise money for research into the disease, and show the world how even rigorous adventures on the PCT are within reach for people with the condition.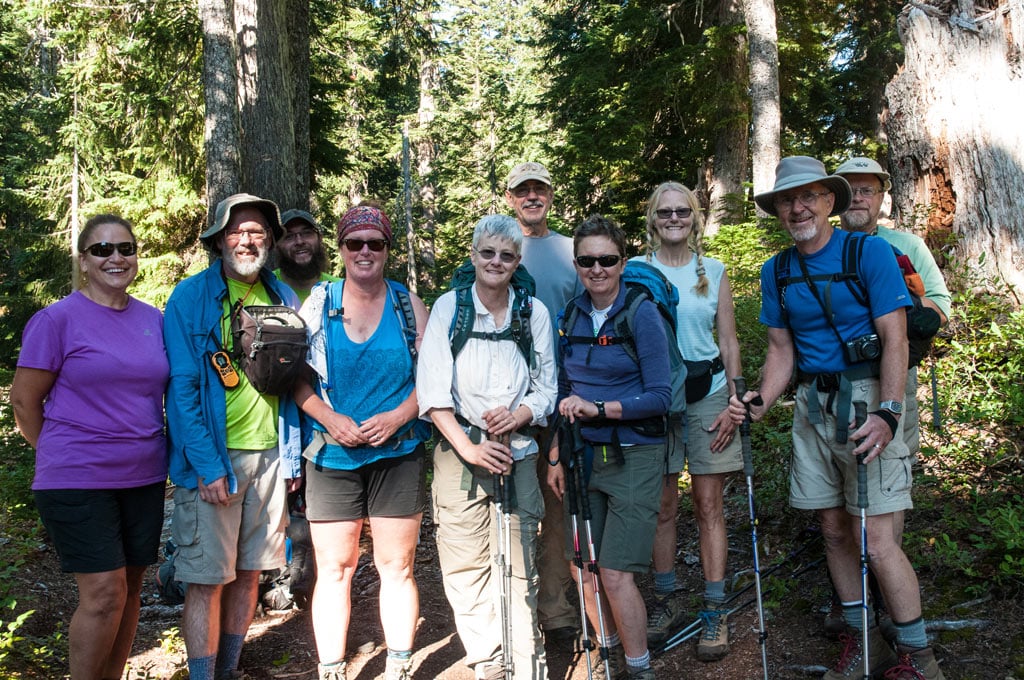 And that's what Bill achieved. On August 20, 10 Pass to Pass expedition members set of to make the 72-mile journey. The plan was to average 9.25 miles per day with approximately 2,000 feet elevation gain. Although the journey was not without injury and illness that forced several team members to retire early, the expedition was a success.
Ken Kisch, echoed the experience of many participants, "I was in fine shape throughout the trip. In fact, I felt stronger as the days went by which may have been in part due to the confidence that nothing was going to hold me back from finishing. I've had Parkinson's Disease for four years and am fortunate it is so manageable."
Patty, another hiker said, "Hiking with people with Parkinson's Disease on the Pacific Crest Trail is an experience I will always remember. Our PD group and support team climbed, swam in lakes, ate huckleberries, and worked and played well together. Our primary goal of pushing ourselves physically with exercise to help us maintain and improve our strength and endurance to fight Parkinson's Disease was realized. I look forward to future hikes with people with Parkinson's Disease."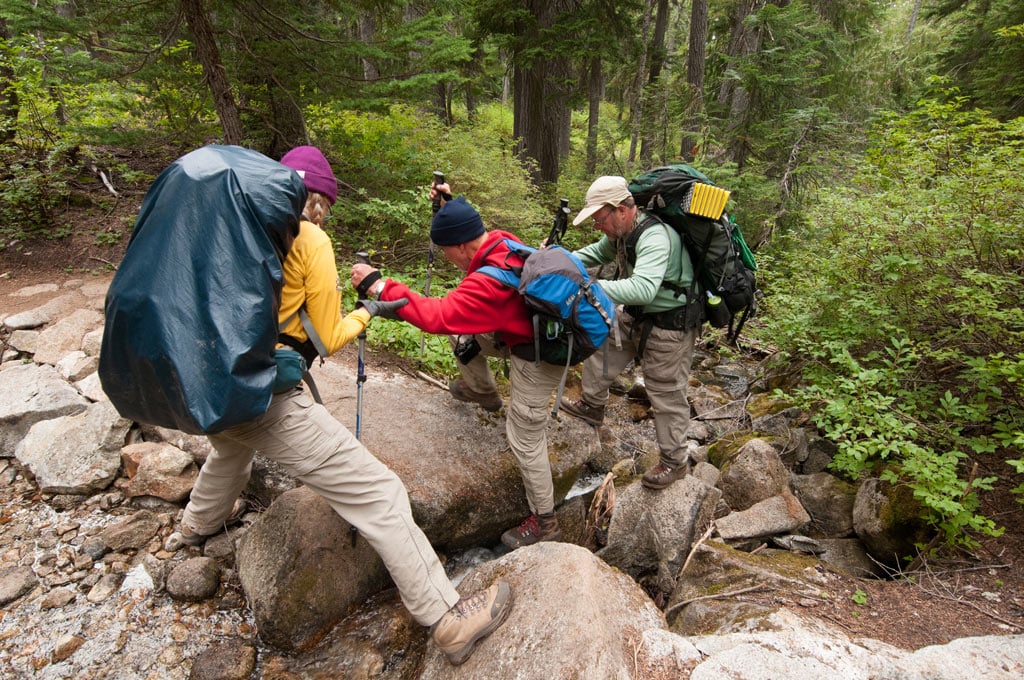 Unfortunately, Bill suffered a ruptured disc in his back after a training hike, a mere two weeks before the departure date, so he couldn't participate on the hike itself. "I'm disappointed I couldn't go but I regard it as a blessing that it didn't rupture while I was on the trail," he said. Nevertheless, on Aug. 20 he was at Stevens Pass, on crutches to send off the ten PD hikers and support team members. Bill later had surgery and was recovering when, nine days later on Aug. 28, the team arrived in Snoqualmie Pass. Thirty family members and friends greeted them, as well as King 5 News and two tables of well-deserved food.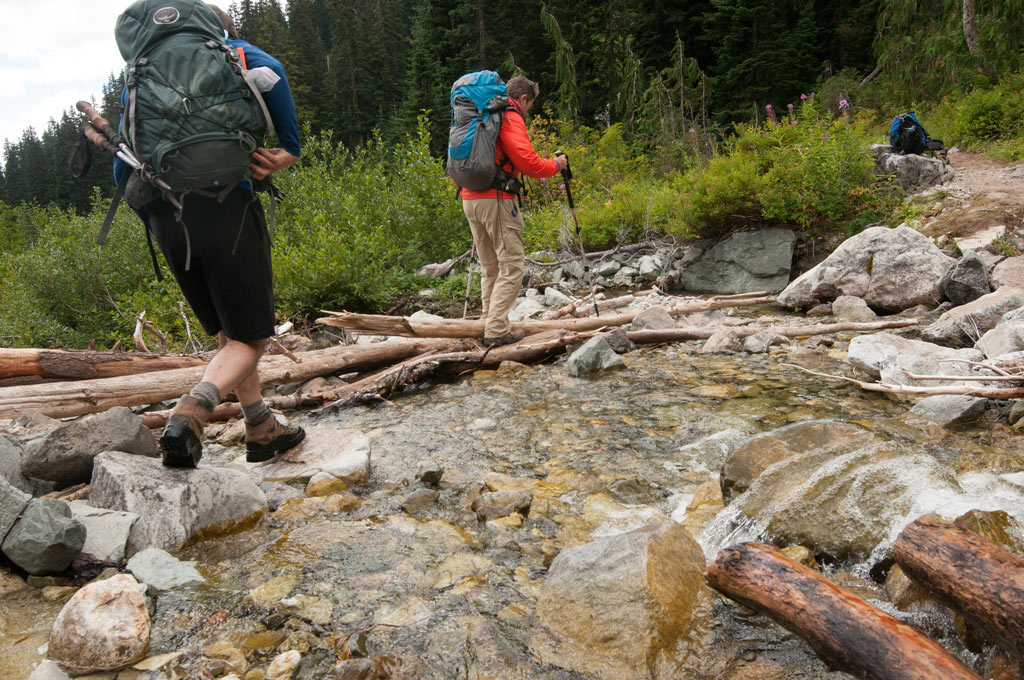 Bill's expedition attracted considerable publicity and he was asked to address the World Parkinson's Disease Congress that took place this year in Portland, Oregon. Thanks to Bill, Parkinson's Disease and the Pacific Crest Trail are no longer strangers to each other.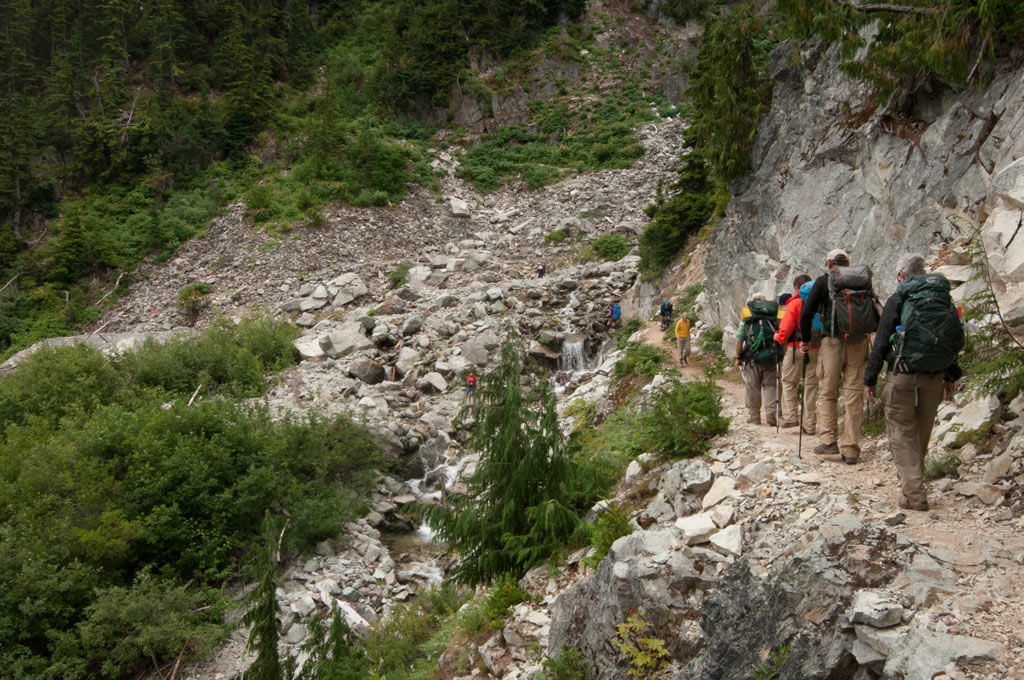 The first Pass to Pass hike may be over but when I asked Bill about his future plans he said, "I've been poring over PCT maps and thinking about next year." I've a feeling we can anticipate a sequel.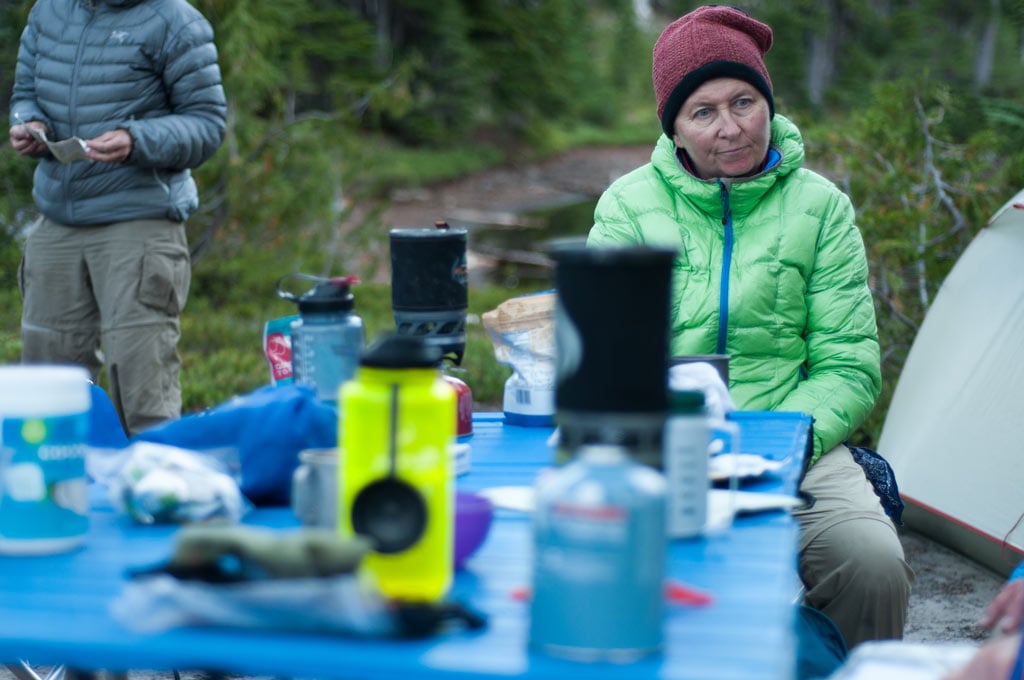 Go to www.passtopass.org for more information about Bill's and the team's trip and their plans for 2017.