Are you one of the outdoor industry insiders who loves the PCT? Come say 'hi.' Find us at the PCTA booth #A-106 and then come celebrate with us at special events at the Granite Gear and Danner booths. Details below!
The Pacific Crest Trail is having a fantastic year. We're at the Outdoor Retailer show this week in Salt Lake City, celebrating the trail with the brands that give back.
Lots of your companies donate generously to our wild spaces. The trail crosses 48 wilderness areas, so it's a wild place to play and protect. Thanks for the support!
Join us at the #ORShow, #ORGives and #PacificCrestTrail hashtags during the show.
The winter thru-hikers at the Granite Gear booth
At 4:15 p.m. Thursday, remember to come to the Granite Gear booth for a Q&A with Trauma and Pepper, two guys who thru-hiked the Pacific Crest Trail last winter. Beer will be served and proceeds will benefit PCTA! See you at booth # 4037. Gotta love it!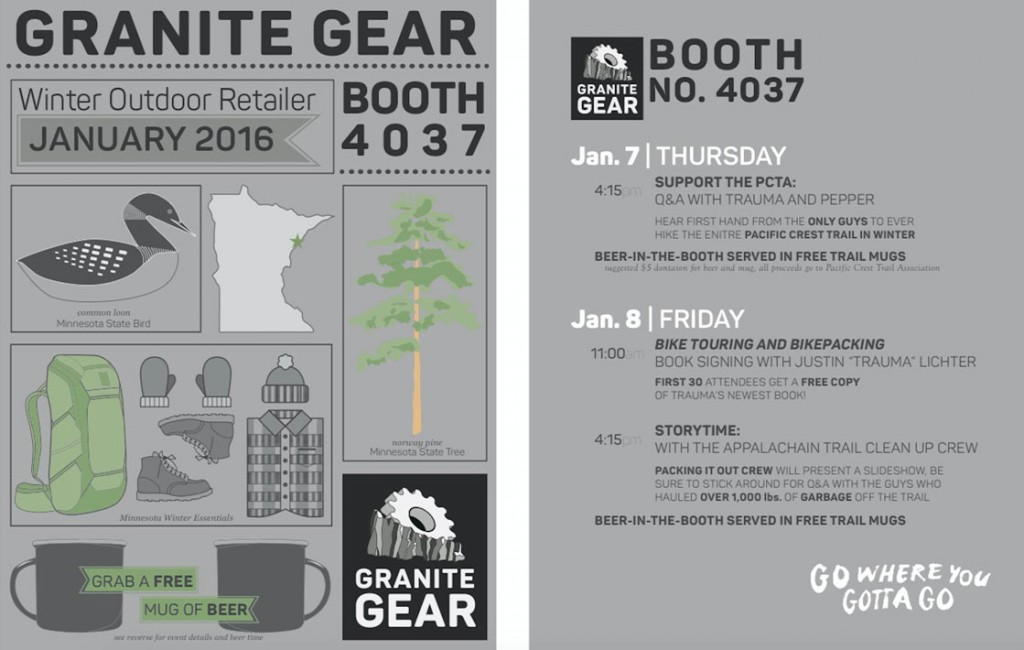 Happy hour with Oregon tall boys at the Danner booth
Join PCTA and Danner for happy hour on Thursday and Friday at 4:30 pm! Danner is throwing the party at booth #34149. They'll have $5 tall boys of Oregon craft beer and proceeds will go to PCTA!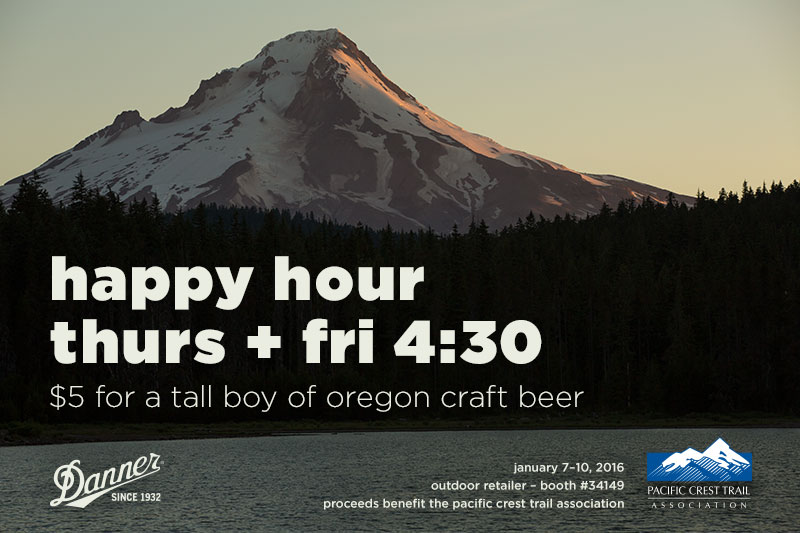 Snag some Triple Crown socks
Stop by the Point 6 booth for a show stopper deal. Their PCT, CDT and AT socks are on deep sale for $15 and proceeds benefit the Triple Crown organizations.