In PCT thru-hiker circles, it's been a tradition going back longer than most of us can remember.
The Annual Day Zero Pacific Crest Trail Kick Off — ADZPCTKO, we'll call it Kick Off for short — brought together new distance hikers with seasoned veterans who shared their wisdom about everything from proper gear and available water to the best places to camp, find a shower or just to enjoy the trail. Mostly it was a way for those who've gone before to help ease some of the worries that come with such a grand adventure.
Yeah, it had a mouthful of a name, but it was fun! That made it right and perfect and most of all, a fitting tribute to the event's grassroots upbringing. It was an idea thought of by a bunch of friends who pulled it together, found others to help and kept it going for nearly two decades with hard work, dedication, donations and a strong ethic of community service.
Bottom line — Kick Off had a huge and positive impact on class after class of PCT thru-hikers for many years. Future classes will miss something for sure now that the large-scale event is no longer.
I was there in 2015 to meet hikers and interview folks for our book about the history of the trail. It was one of my first stops in gathering information for the book and one of the most fun. That's because I saw true passion for the trail in everyone there, the young hikers filled with uncertainty and excitement, the folks helping them shake down their backpacks, the cooks making meals to die for and the dedicated seasoned walkers sharing their wisdom and photos with cheering fans. They showed them how to use the water report, taught them Leave No Trace ethics and implored them to walk lightly on the land and in towns.
They did this out of kindness and love and generosity. They were volunteers, making sure folks who were walking into the unknown were safe, helping them find their way very early in the long season that lay ahead and, in many cases, ensuring success.
But for many years there was talk about the size of the event. Kick Off organizers were wrestling with it and so was PCTA. We talked about it some, and while we didn't always agree on solutions, we all knew something had to be done for the sake of the trail. We are all trail lovers. We may come at it from different places, but we share that and it's a strong bond.
The bottom line is that more and more people are using the trail today than ever before. That means more people are thru-hiking and most want to walk from point A to B in one go, starting at the Mexico border. We can debate the many reasons for that. The fact remains that it needs to be addressed.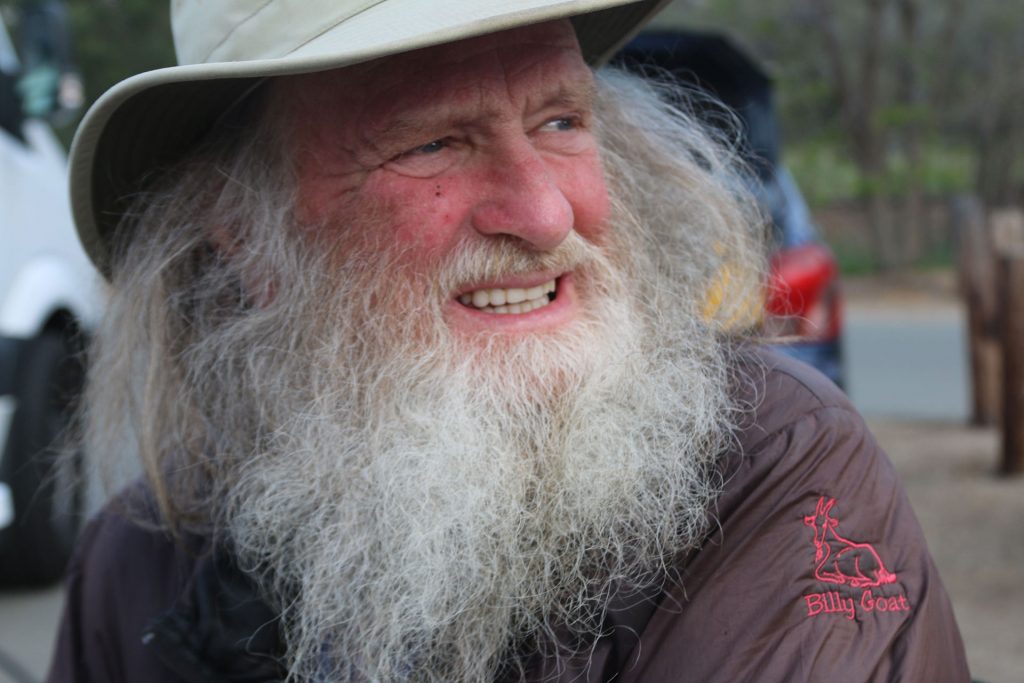 Kick Off organizers realized that they needed to address the effect that larger groups were having on the trail so that the trail and surrounding landscapes, water sources and the communities through which the trail moves are not damaged.
PCTA staffers are working with the U.S Forest Service, National Park Service and Bureau of Land Management on problems caused by increasing numbers of trail users. This work is referred to as visitor use management. We are training together and devising solutions that will help minimize damage to fragile ecosystems so that the trail experience is there for future generations. It's difficult work, and it will take time to devise solid solutions see results.
As the Kick Off organizers looked at all of this, they knew that concentrating all these hikers 20 miles from Mexico was the not the best thing for the trail. From the Kick Off website: "The Board and organizers have been struggling with this for quite a while and have come to the conclusion that an event of that form is no longer compatible with the trail we love. The exponential growth in the number of hikers since Wild  has put huge pressures on the trail itself as well as on ADZPCTKO."
As I pondered this piece, I called Carl Siechert, ADZPCTKO president, who shared one thing that summed up the event: "The nice thing was that so many people would come back the following year and pass on what they'd learned to the new hikers."
The Kick Off was about taking care of the community, he said. That will be missed.
This decision must have been a tough one for all involved. I was only at the Kick Off once, but looked forward to going back again someday. It was a blast and I met so many great, dedicated people doing something that was so positive. How do you walk away from that?
Carl said the Kick Off board struggled with the decision. Part of their conflict was the fact that it could leave a void in the work they did to educate the thru-hikers about Leave No Trace. The irony is not lost on Carl or anyone else.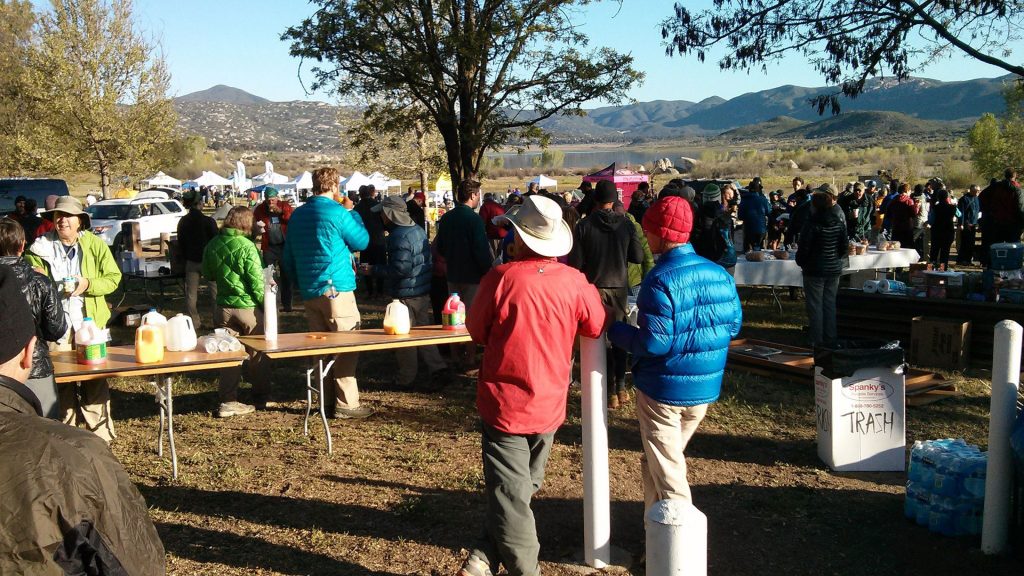 The very Leave No Trace ethic that Kick Off taught new hikers eventually won out. Spreading out the herd, making people less likely to want to walk into Lake Morena on Kick Off weekend, is a better option for the trail.
Better still is that the ADZPCTKO organization will not dissolve, Carl said. They are not sure how they will remake Kick Off. They've promised to be at Lake Morena this spring offering some advice and beverages, but the huge feeds, booths, bag checks and largesse of the event will be gone.
It's incumbent upon each of us to take care of the Pacific Crest Trail and all our public lands. PCTA thanks the folks at Kick Off for everything they've done for hikers and for the trail over the years and applauds their decision. They've set a great example for all of us to act as a community, embodying the Leave No Trace ethic for the sake of the trail.