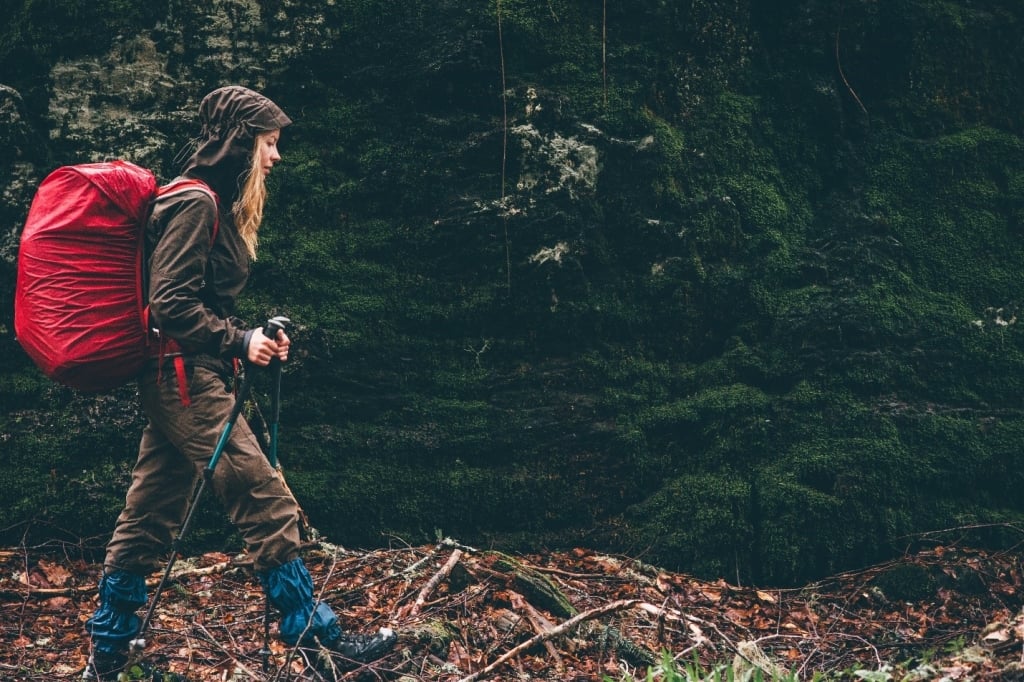 If you're hiking the Pacific Crest Trail, there's no doubt you'll run into some wet weather. And nothing puts a damper on a backpacking trip like being (and staying) wet. Rain, mist, snow or even just high humidity can make some days on the PCT soggy and even a little miserable. Wet conditions affect your comfort and mood, as well as the weight and performance of your gear. Here's how you can dry out efficiently on the trail so you and your gear can stay comfortable, safe and protected.
Dry your gear before packing it
The best thing you can do to prevent mildew from forming and to lighten your load is to dry off any wet gear before packing it into your backpack (a quick-drying camp towel usually does wonders). Unfortunately, it's hard to dry your gear if it's still raining or really humid. And depending on how wet you and your gear got, a towel might not be enough.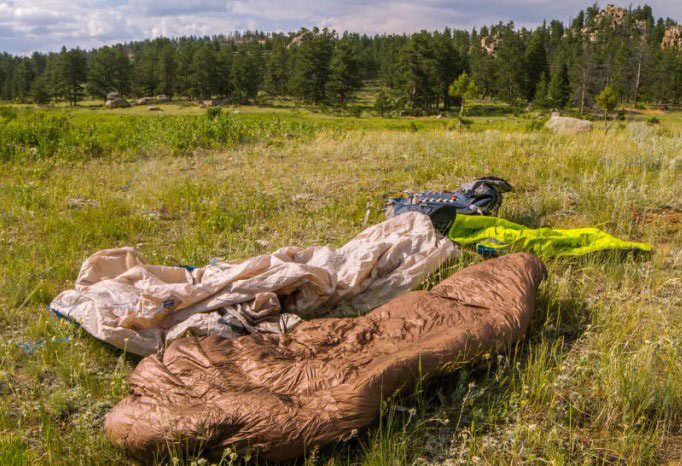 To really get your gear dried out, you need to take advantage of the power of the sun. When the clouds clear, take a break from backpacking and lay your things out to dry in the sunshine.
Optimize the time you spend drying your gear
Not sure what to do with yourself while your gear dries? Make the most of the time you spend waiting for your gear to dry by following these steps.
Build a fire
If you are in an area that allows fires, it's appropriate, and there is an existing ring, build a small flame to help move the drying process along. This will feel especially nice if it's still a little damp outside or if you are trying to shake a chill you caught while hiking in the rain. Just be sure not to let any embers eat through the gear you are drying out. If you want to read more about how to build a fire in bad weather, you can find a step-by-step guide here.
Take off your shoes
Even if your feet aren't bothering you, it's still a good idea to take your shoes off during a long break. If your shoes and socks are wet, let them dry out with your other gear while you give your feet some much-needed fresh air.
Tend to blisters and hot spots
Taking care of hot spots or blisters is even more important in wet conditions. Take some time to tend to your feet during your break.
Cook a meal
Cooking and eating a meal while your gear dries re-energizes you and keeps you safer at camp when you set up for the night. Be sure to prepare and cook food away from where you set up camp for the night. If you do that, you'll keep all of those tempting scents away from your campsite. Keeping food smells away from where you sleep make it less likely for bears and other unwanted wildlife to come sniffing around your camp at night.
Check off daily to-do items
While backpacking is often considered a retreat from everyday life, it still comes with a to-do list. This list often consists of basic needs, but they are all tasks that need to be done. Use your down time to take care of your daily "chores." Filter water, make packing adjustments, clean dishes or utensils you had to pack in a hurry. If you've stopped in a scenic spot, snap some photos or simply relax and take in the view. After all, that's why you're on the Pacific Crest Trail, right?
***
This content was provided by our partners at Sierra Trading Post.