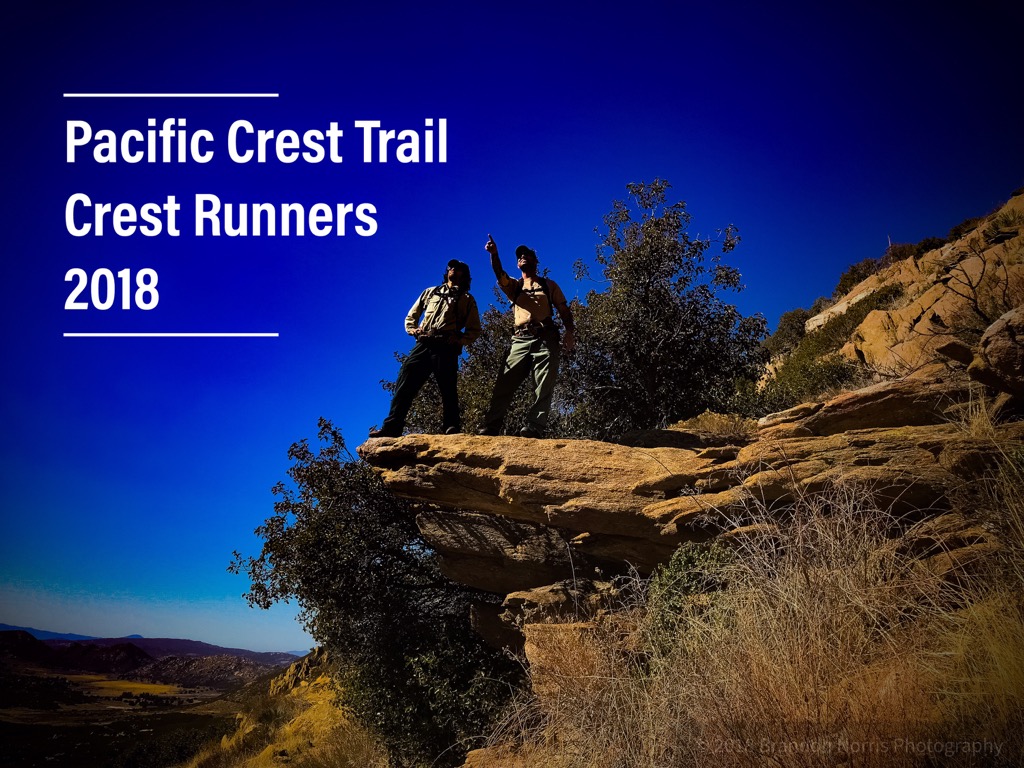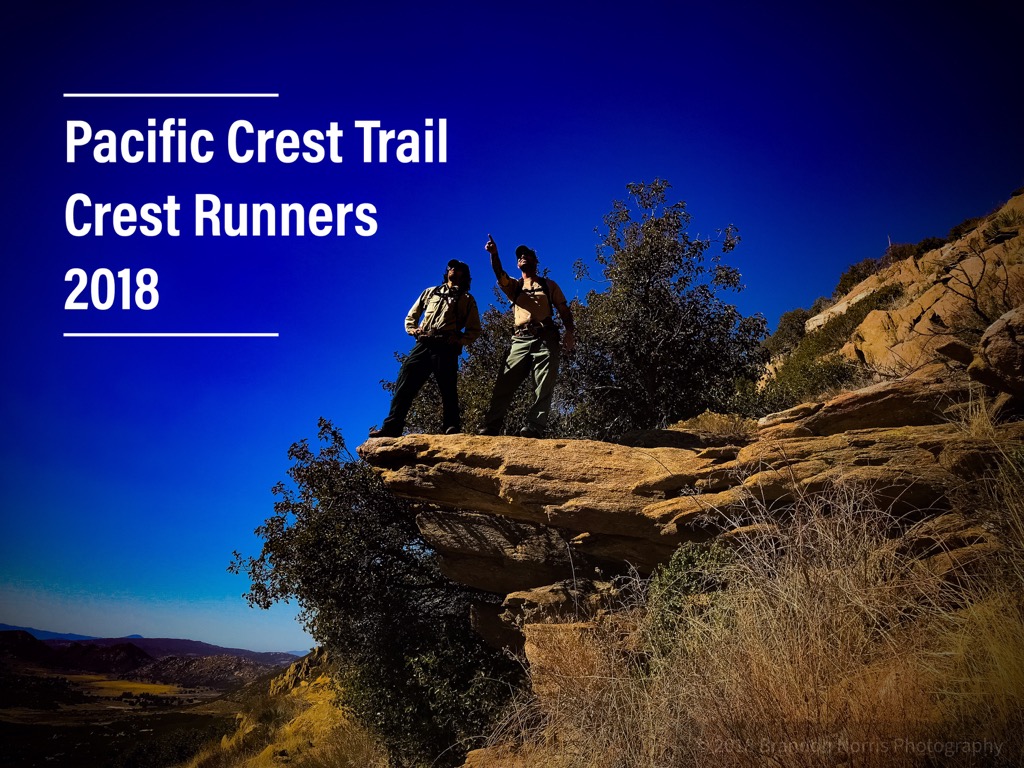 The Cleveland National Forest is again hosting two Crest Runners in 2018 who will cover the first 100 miles of the Pacific Crest Trail in Southern California. This is the fourth year of the program. And for the second consecutive year, a volunteer will staff the PCT southern Terminus, providing trail information, counting how many people are starting each day, emphasizing Leave No Trace ethics and encouraging good trail etiquette to minimize impacts to the environment and other trail users.
The Crest Runner program is similar to the Ridge Runner program on the Appalachian Trail. On the PCT, it was started in 2015 based on a desire of the Forest Service and the PCTA to minimize the effects of an increasing number of PCT thru-hikers starting at the southern border during peak spring season.
In Southern California, the PCT passes through a fragile desert ecosystem. Because of the general scarcity of water and the sensitivity of vegetation and organic soils, the desert is particularly susceptible to damage and slow to recover. To spread out large groups, the U.S. Forest Service limited the number of long-distance permits issued in 2015 to 50 per day, but only for trailheads in this area.
The Crest Runners are Leave No Trace specialists who will provide information about minimizing the effects of travel and camping and proper techniques for washing dishes, gathering water and safely using fire. They also will help monitor visitor impacts to campsites, water sources, and riparian areas. They will hike and camp along the trail communicating with as many long-distance hikers as possible.
Brandon Norris became a Crest Runner in 2016 after three seasons of wildland firefighting for the Forest Service. Prior to starting his Forest Service career, Brandon served in the U.S. Navy for 8 years. He was medically discharged after being injured. Brandon has monitored and hiked this section of the PCT many times and has documented the drastic resource damage that has occurred with increased use. In his free time, Brandon enjoys photography, spending time with his two daughters, hiking and hunting.
Riki Ansley first started as a Crest Runner in 2017. In 2014, he graduated San Diego State University with a bachelor's degree in Recreation and Tourism Management with an emphasis in Outdoor Recreation and Resource Management. After college, Riki pursued skills and knowledge in landscape maintenance, native plants and exotic succulent/cacti landscape design and build, and nursery/gardening practices. In his off-time, Riki enjoys hiking, surfing, camping/hot springing and spending time with his son.
Jay Eyre is the PCT's Southern Terminus Host for the 2018 season. He successfully thru-hiked the Appalachian Trail in 2014, completed the Wyoming section of the Continental Divide Trail in 2015, and thru-hiked the Pacific Crest Trail in 2016. On the trail he was known as "Phantom." Jay is not only a seasoned long-distance hiker, but also worked nearly 30 years as a Wilderness Ranger for the Forest Service in the Wasatch-Cache and Bighorn national forests. In his free time, Jay paints with watercolors and trains for running marathons. He hopes to complete another state section of the CDT after completing his host duties this spring.