Today we celebrate National Public Lands Day, a time for all of us who love the outdoors to take a moment and reflect on the great gift that is our system of public lands.
We've got a lot to be thankful for, and a lot to celebrate. This year marks the 25th anniversary of National Public Lands Day as well as the 50th anniversary of the National Trails System and National Wild & Scenic Rivers System.
On public lands across the country, people will be volunteering to help maintain their favorite national park, clean trash from a favorite river bank or cut back brush growing over a favorite trail. We have many fall volunteer projects you can join along the Pacific Crest Trail.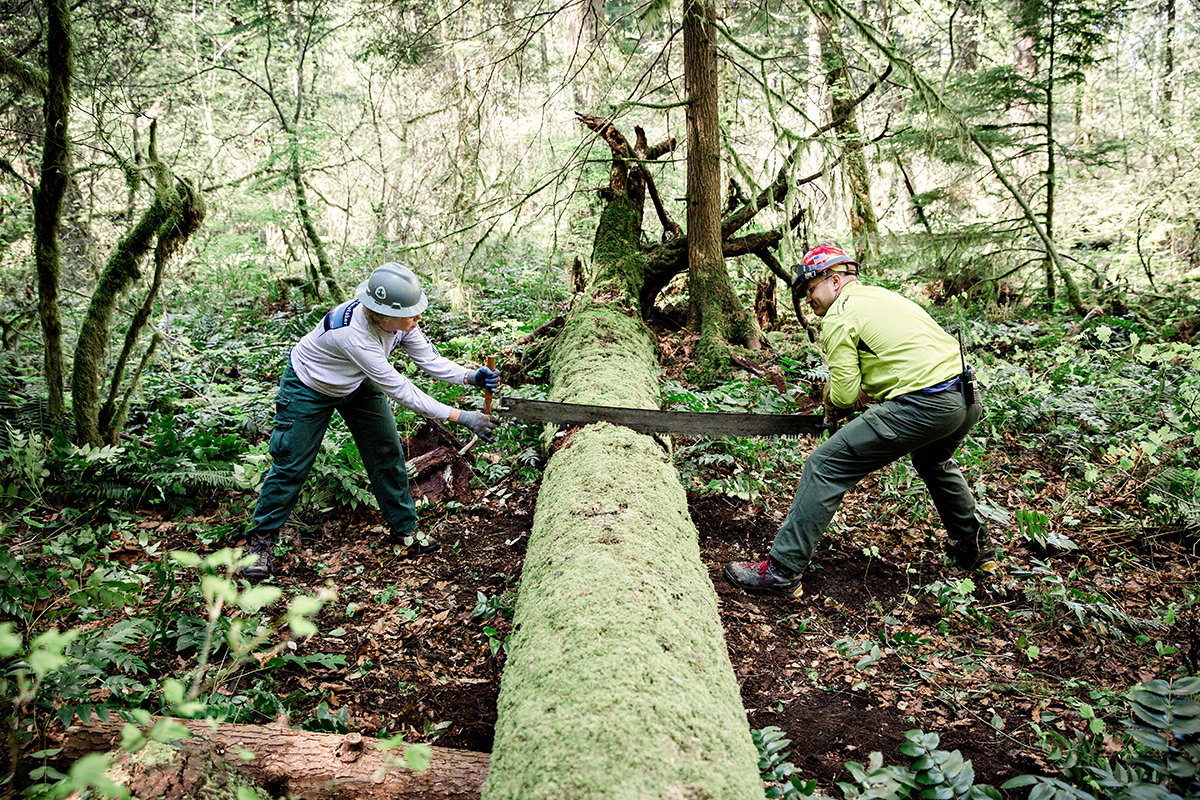 National Public Lands day is the nation's largest single-day volunteer effort. It was started in 1994, and since then, every September we celebrate our personal connection by giving back to the public land that nurtures and inspires us to be good stewards of the environment.
With that sentiment in mind, I'd like to pivot to an issue that the PCTA and many other conservation and recreation groups are fighting for. It may be a familiar refrain if you regularly read these pages, but please hear me out.
On Sept. 30, just eight days from today, the federal Land and Water Conservation Fund (LWCF) will expire unless Congress opts to renew it. Since the program started in 1964, it has invested more than $16 billion into outdoor recreation and conservation efforts across the United States.
Over the last 17 years, almost $36 million from the LWCF has been used to acquire and permanently protect about 23,000 acres along the PCT. With 10 percent of the trail and a number of important viewshed properties along it still owned by private individuals and companies, we have more work to do. We will need the LWCF if we're going to succeed in our mission to permanently protect the entire trail. It's that simple.
This year's National Public Lands Day events are focusing on restoration and resilience of our public lands. So it is only appropriate, as we celebrate public lands and the creation of our National Trails and National Wild & Scenic Rivers systems, that we also save the funding program that will protect the remaining lands needed to sustain these places for future generations.
By the way, admission to most of your public lands is free today. But before you head out, take a moment connect with your elected representatives. Call or email your member of Congress and your two senators. Write a letter to the editor of your local paper urging Congress to get the LWCF reauthorization bills across the finish line.
Happy National Public Lands Day. This is your land. Enjoy it. Take care of it. Protect it.