Last summer, the Pacific Crest Trail Association replaced the beloved but weathered monument at the Northern Terminus of the PCT. You may have read the story of intrepid volunteers with the PCTA's North 350 Blades who replaced the monument in the Fall 2018 issue of the PCT Communicator.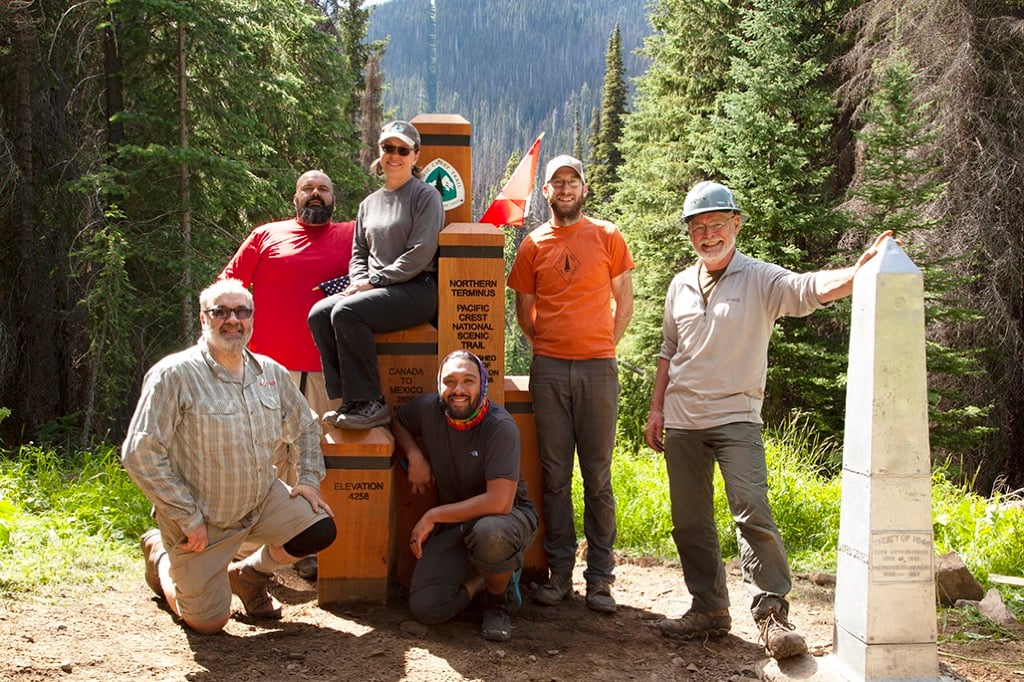 We thought we'd share a different story – the story before the monument was delivered to the U.S.-Canada border via helicopter (thanks BC Parks!) and was placed in the ground by volunteers. The images below, mostly by photographer Jonathan Ley, illustrate the efforts of the volunteers and supporters who built this beautiful structure.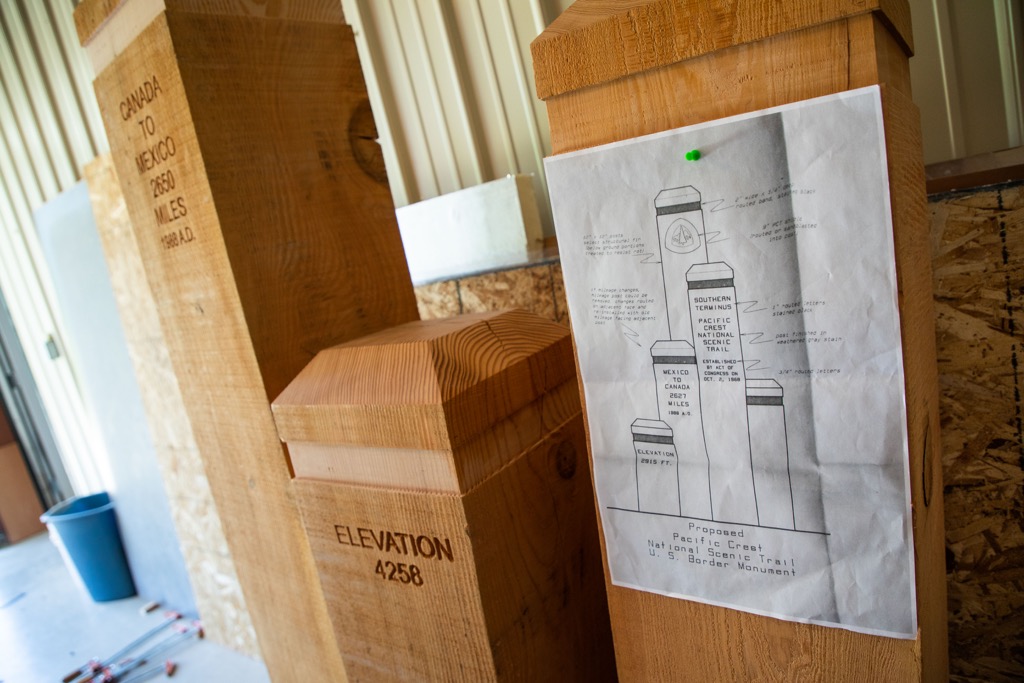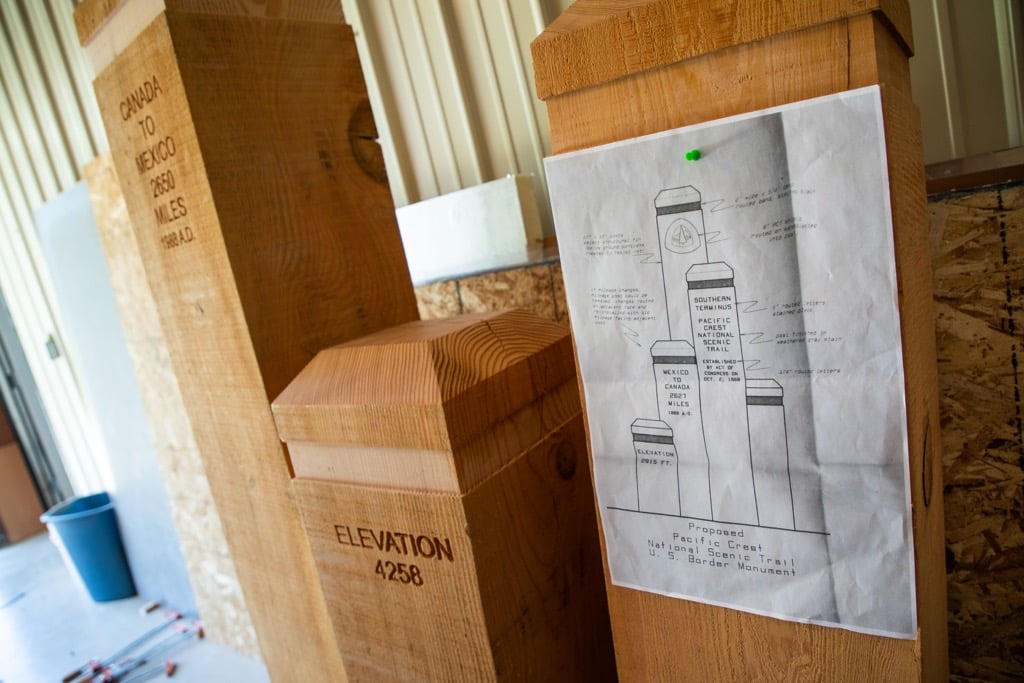 The monument is made from five 12×12 Douglas fir posts ranging in length from 4 to 10 feet. It perfectly replicates the monument which was first installed in 1988 to celebrate the PCT's 20th year as a National Scenic Trail.
The lumber for the monument was generously donated by Oregon-Canadian Forest Products and milled and dried in their facility in Hillsboro, Oregon. The wood was then transported by Chris Kounkel, a major project supporter, to Tom Watson who routed the words in his shop in Bonney Lake, Washington.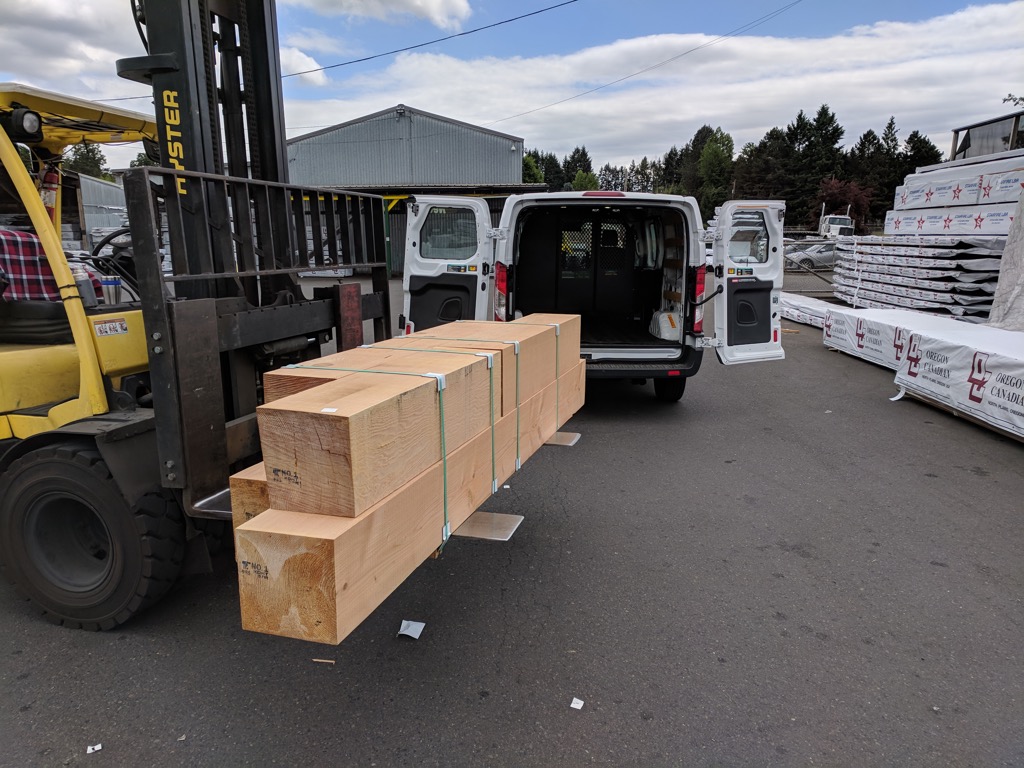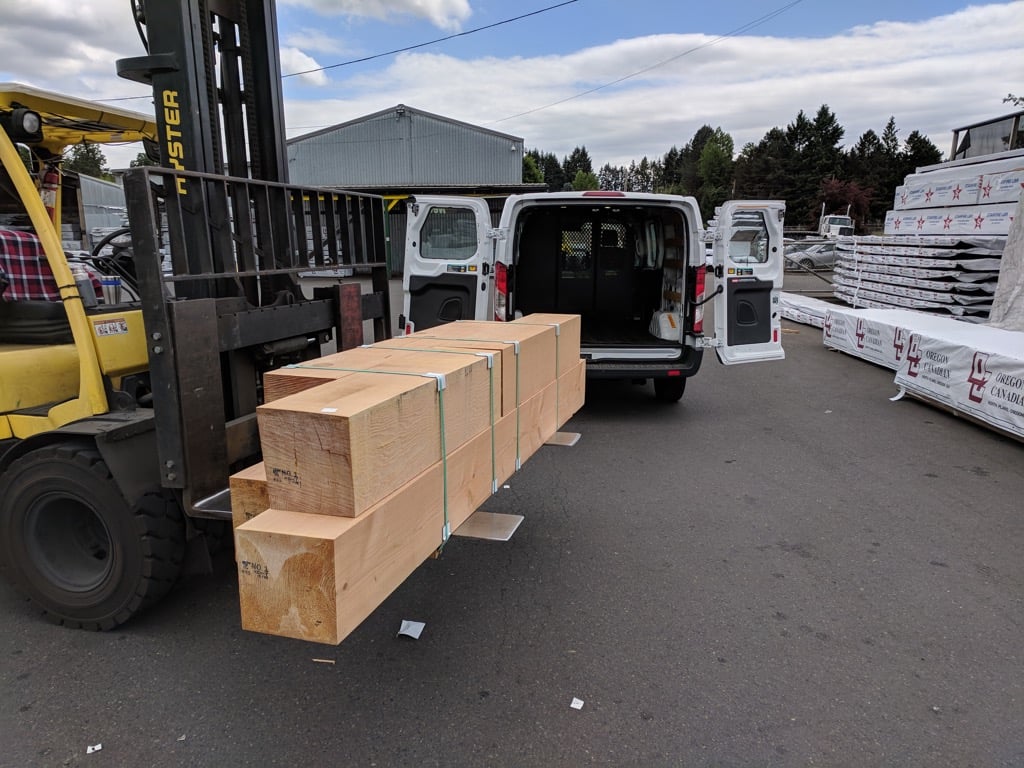 Loren Schmidt, a leader with the PCTA's North 350 Blades, spearheaded the construction of the monument. Here he evaluates the lumber to decide which sides should be routed and face out.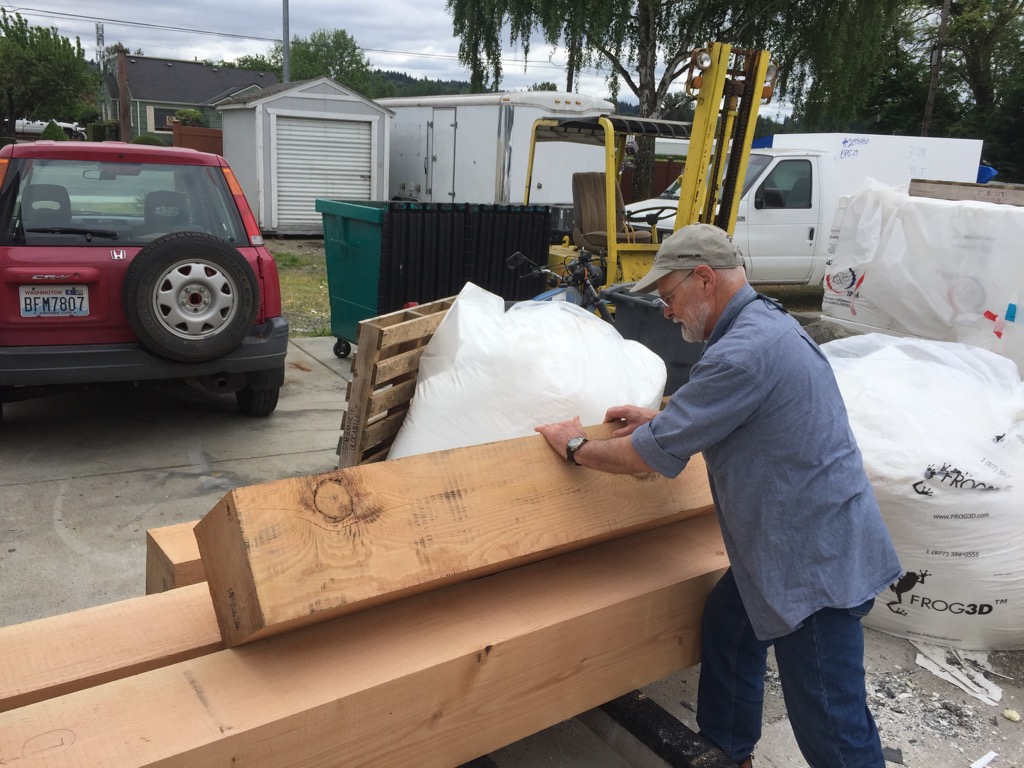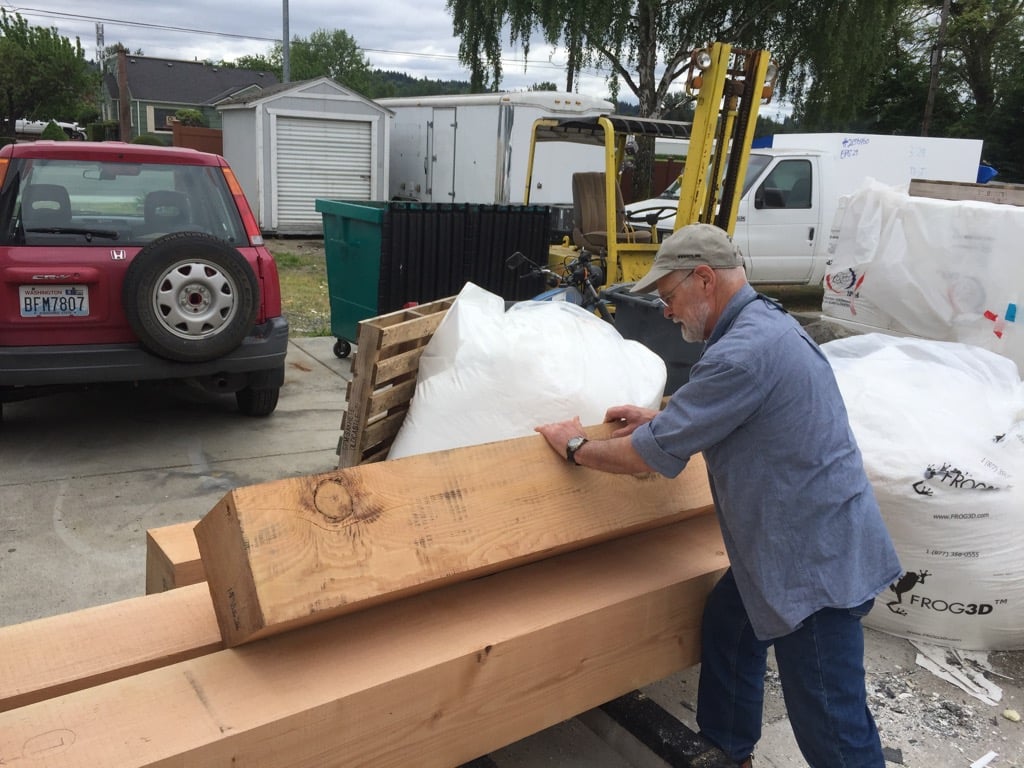 After they were routed, the five posts were transported to Loren's shop in Concrete, Washington, where he shaped and finished the monument.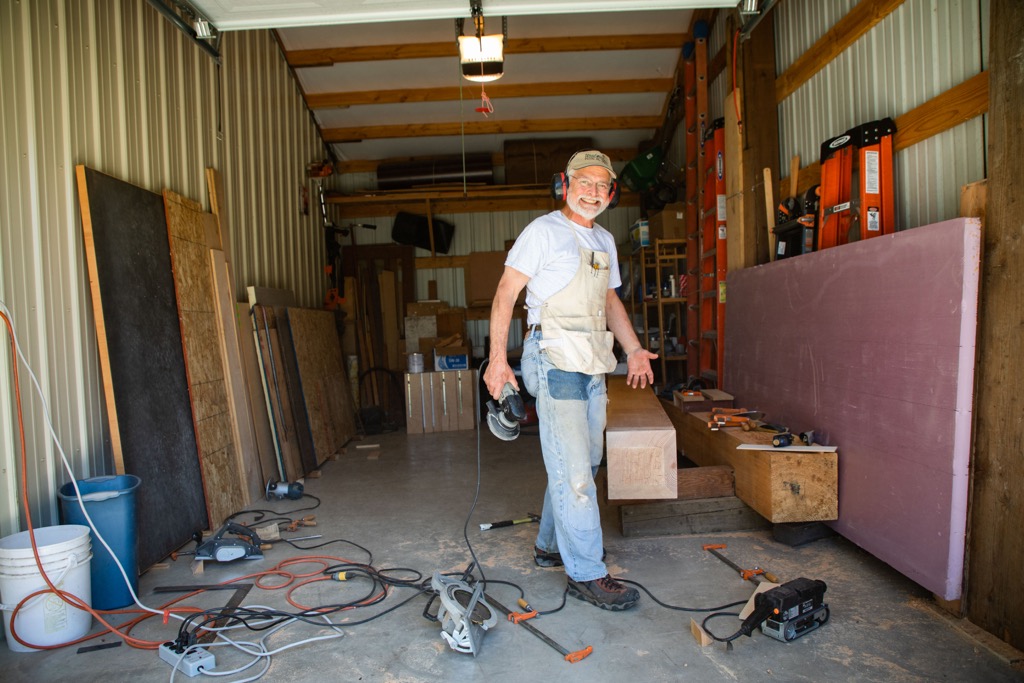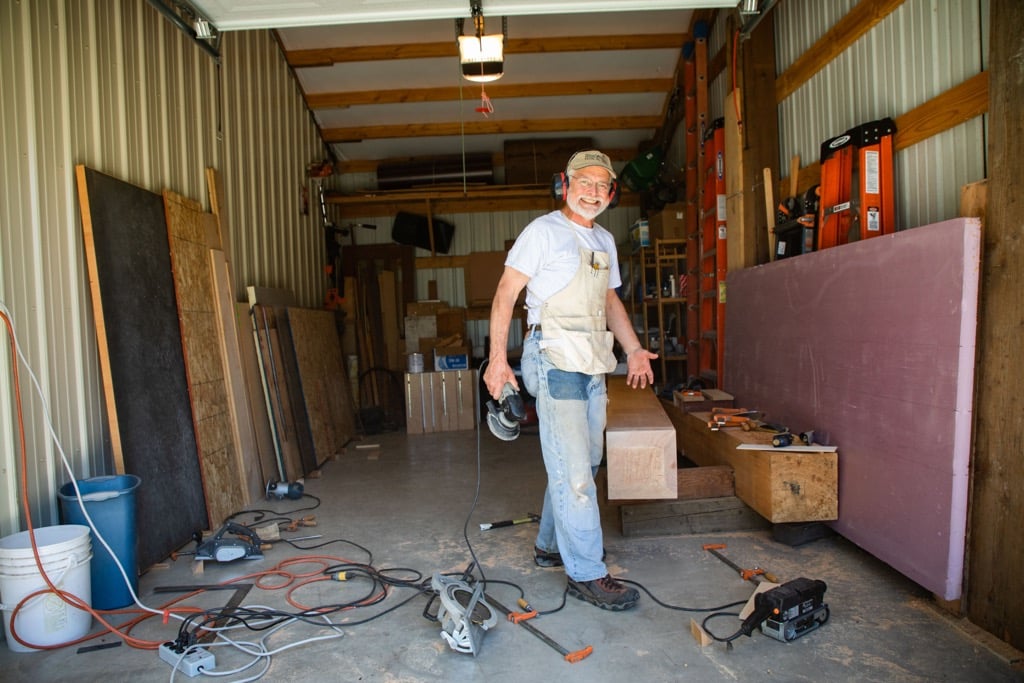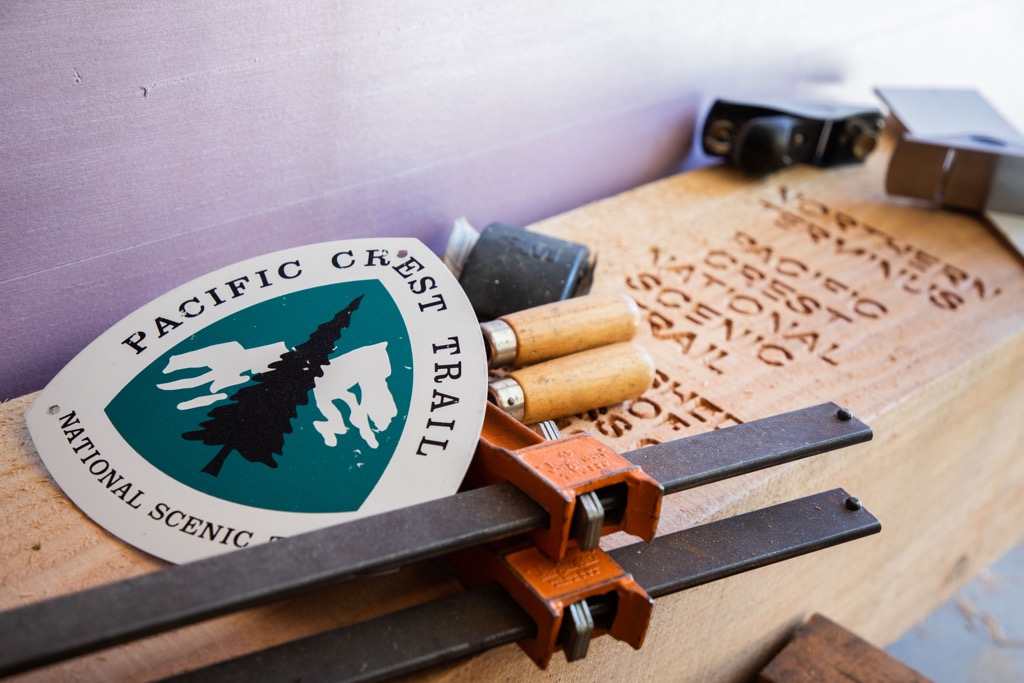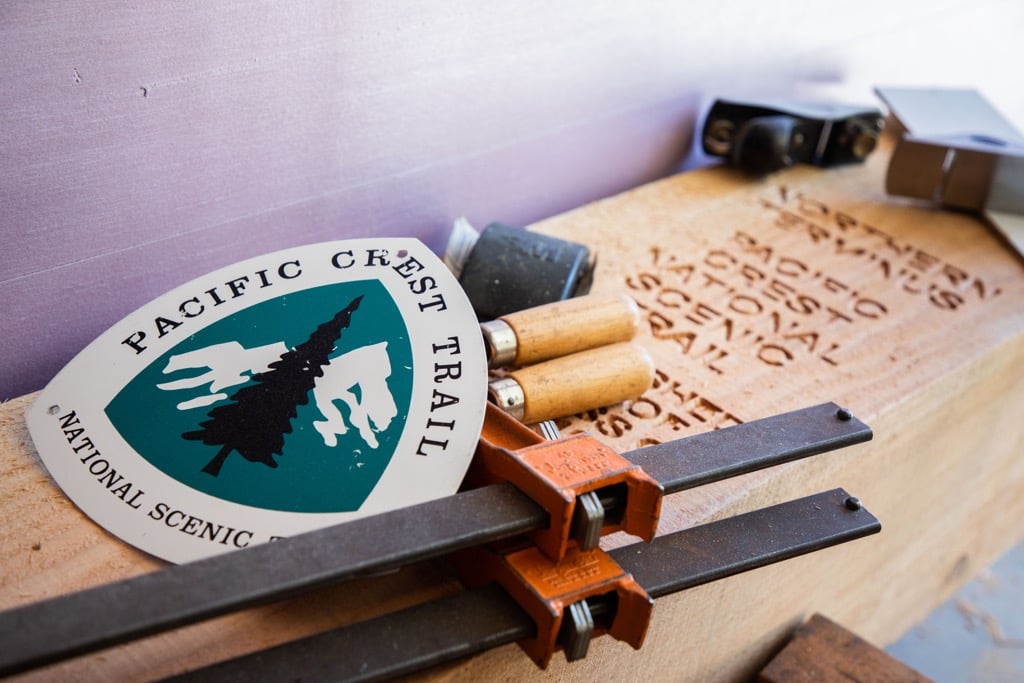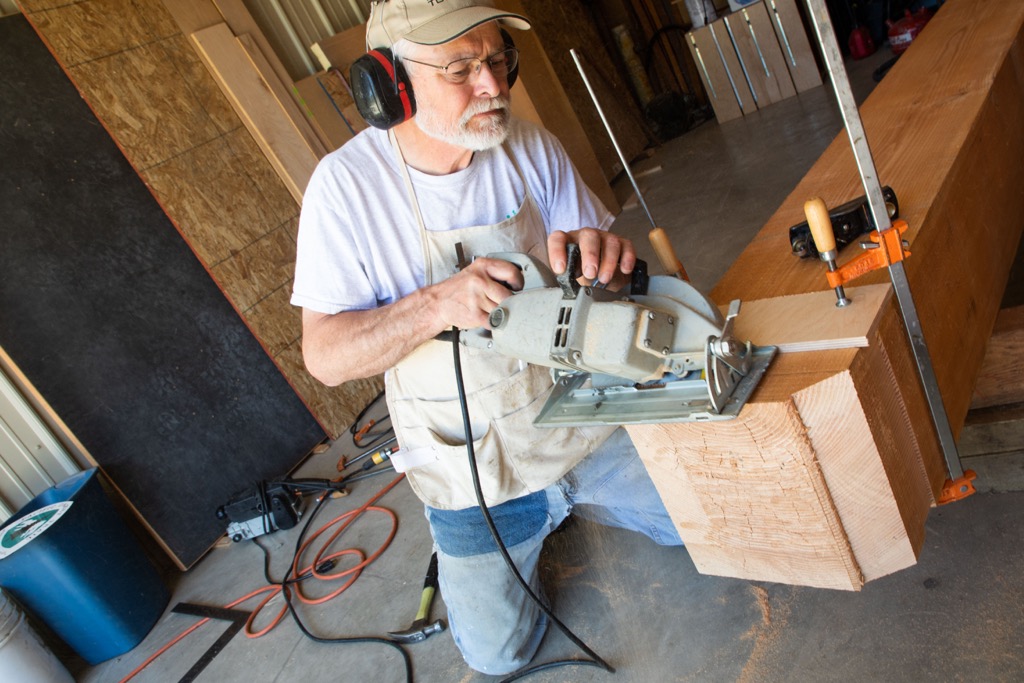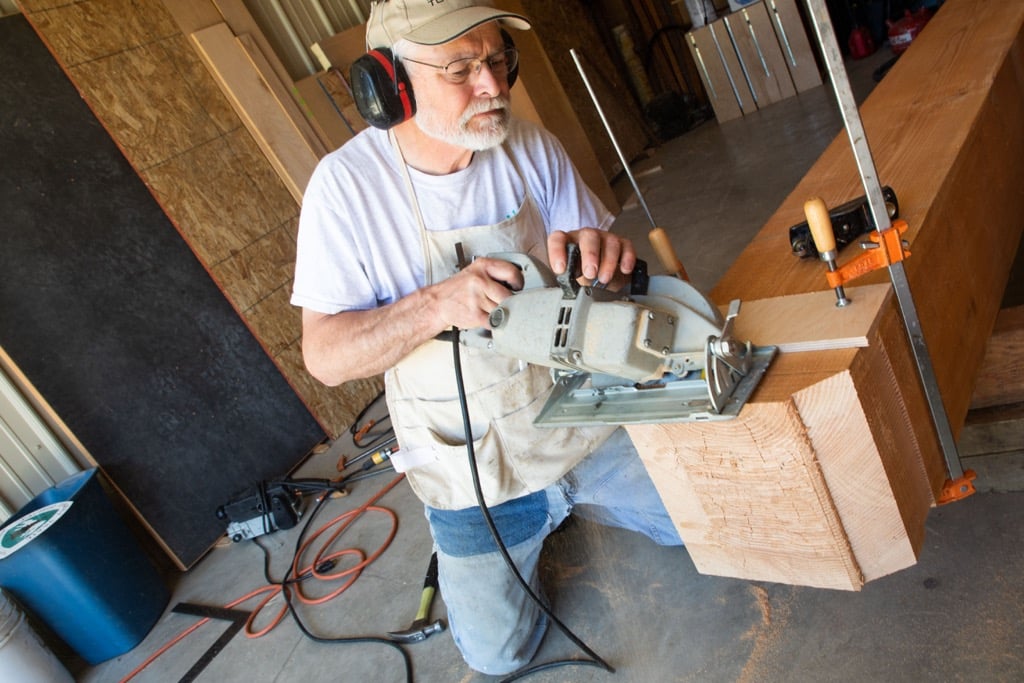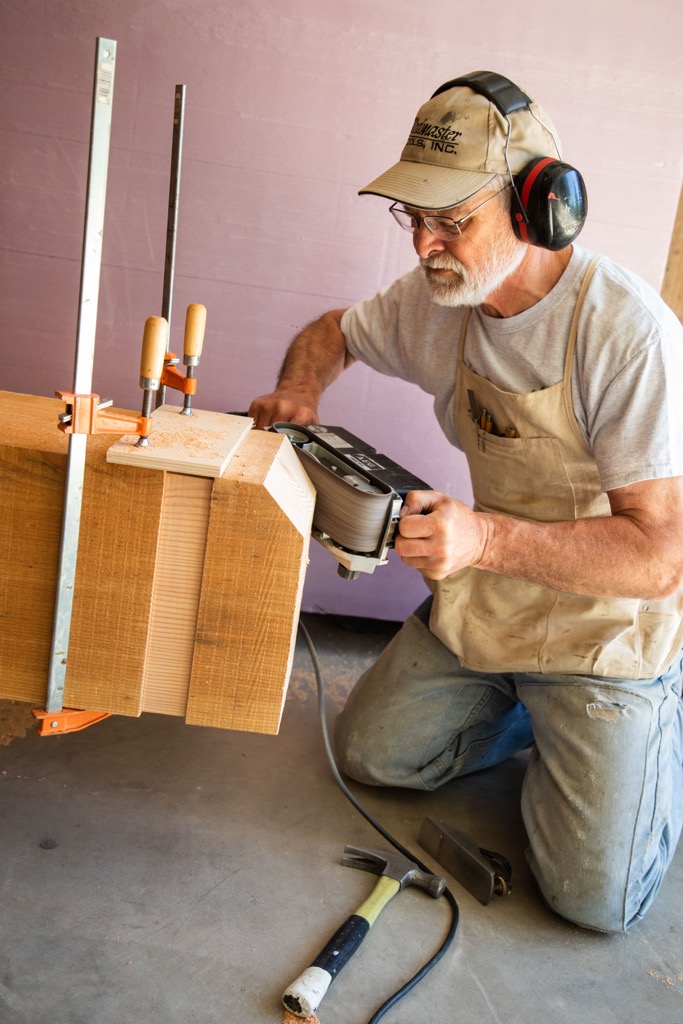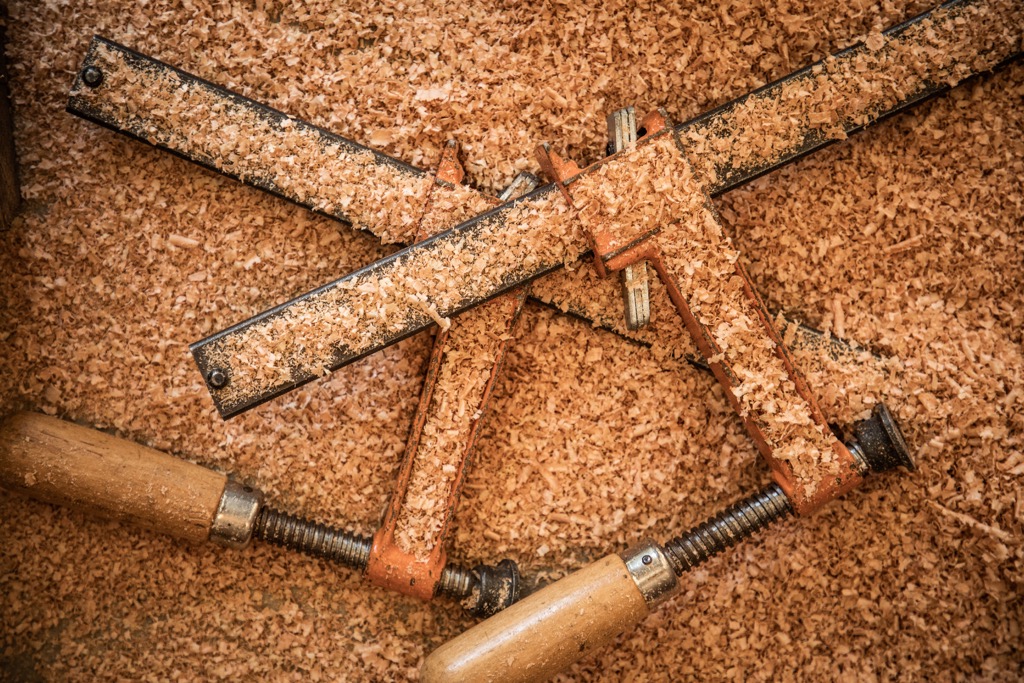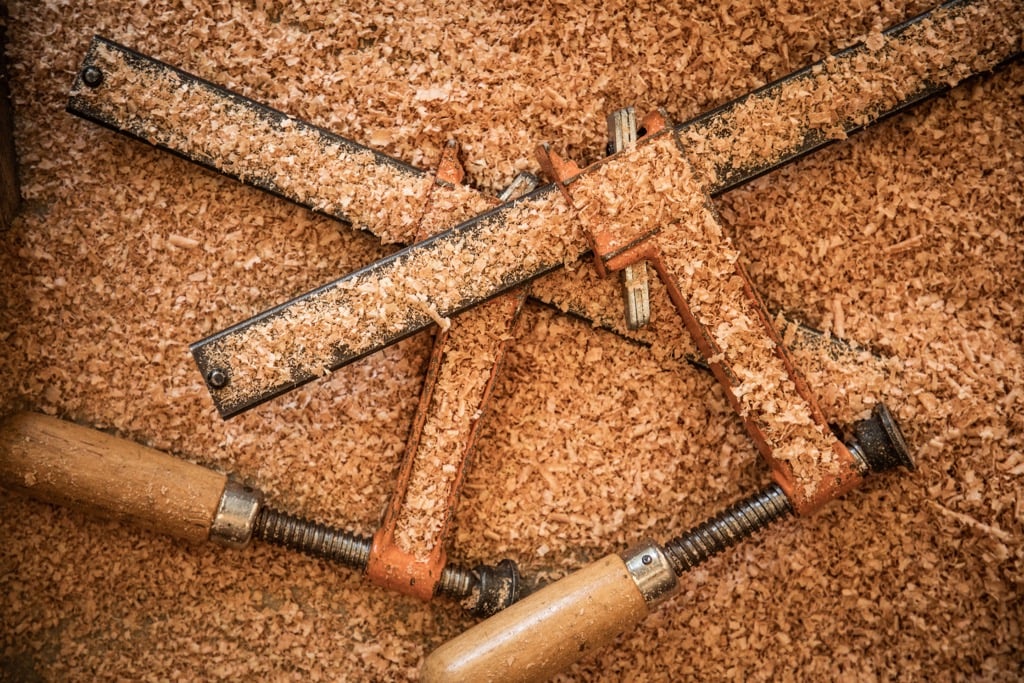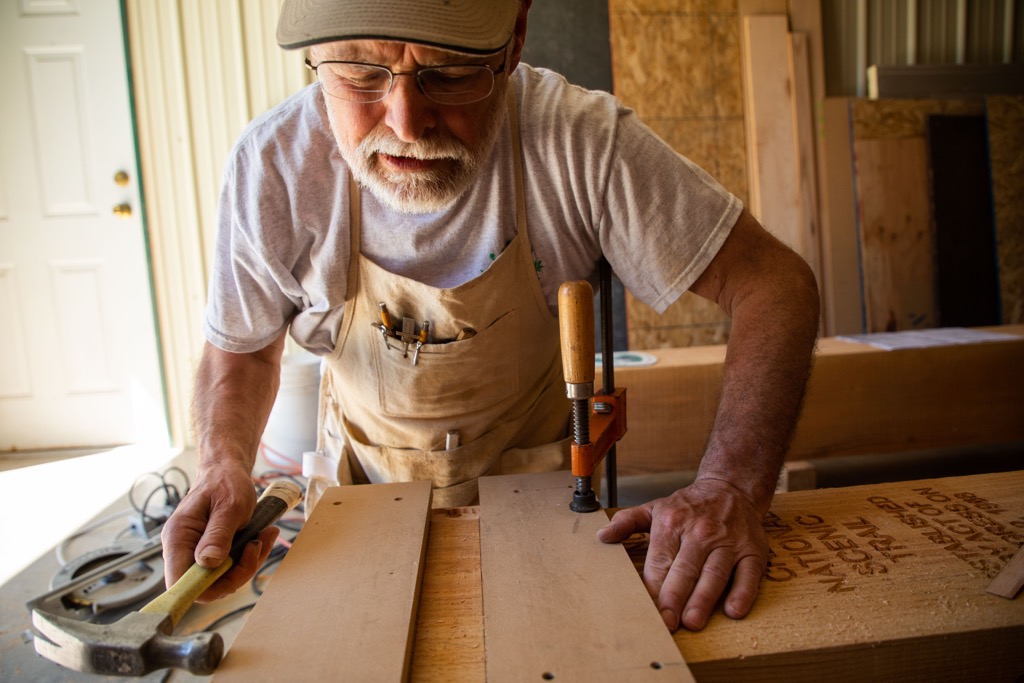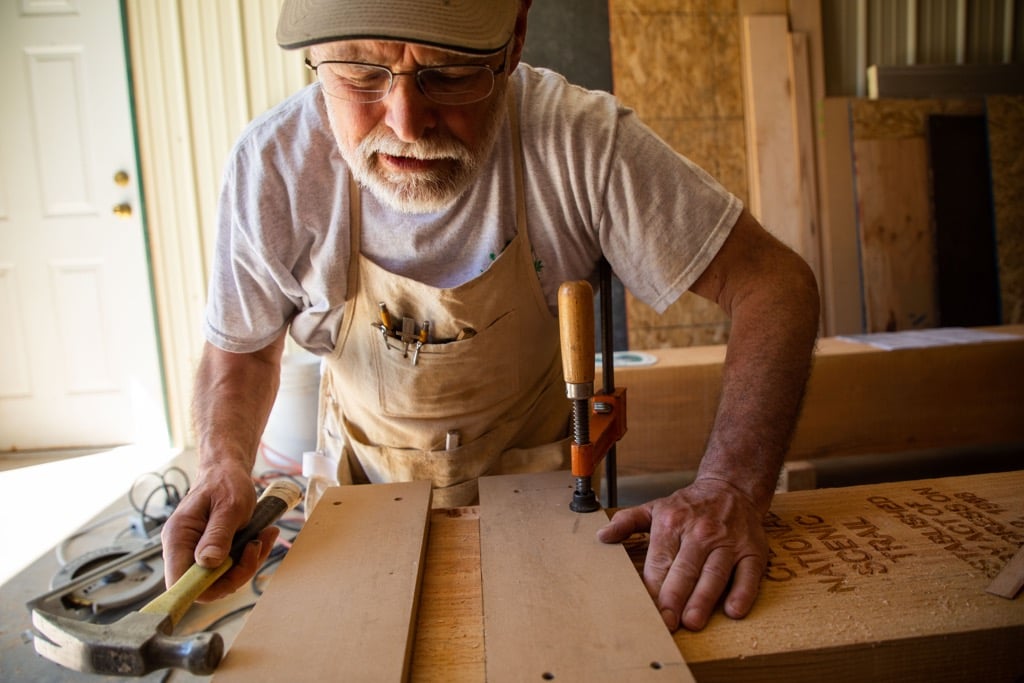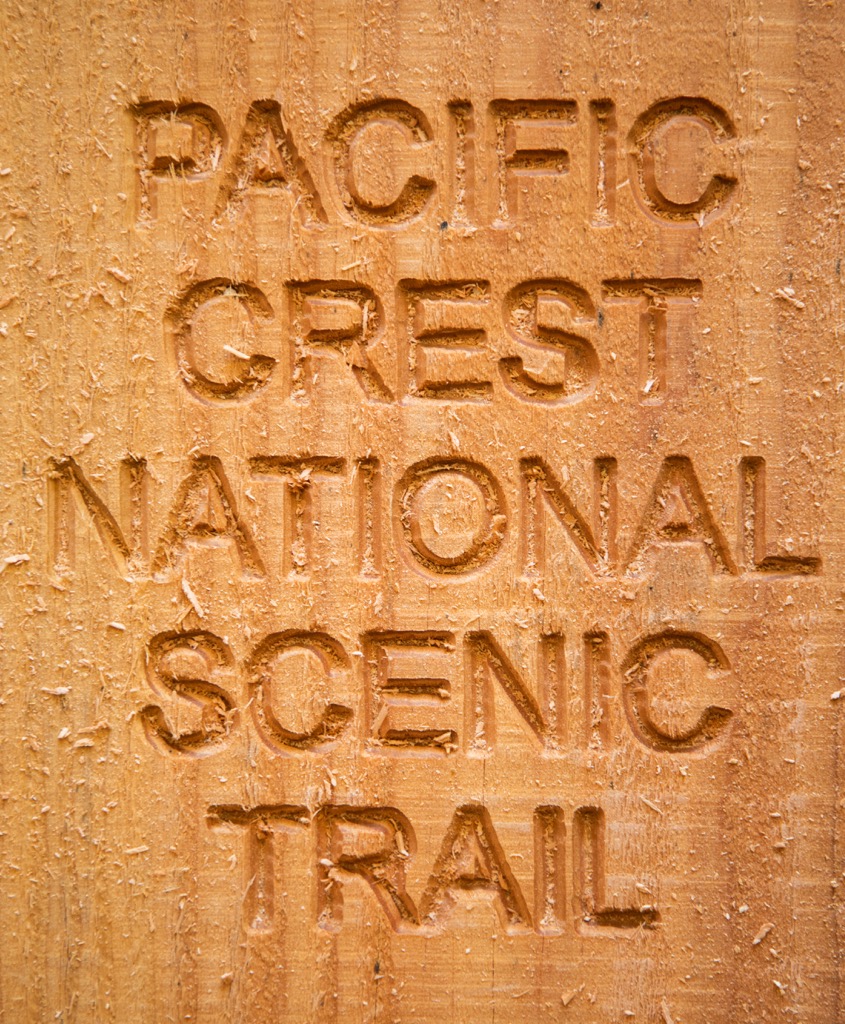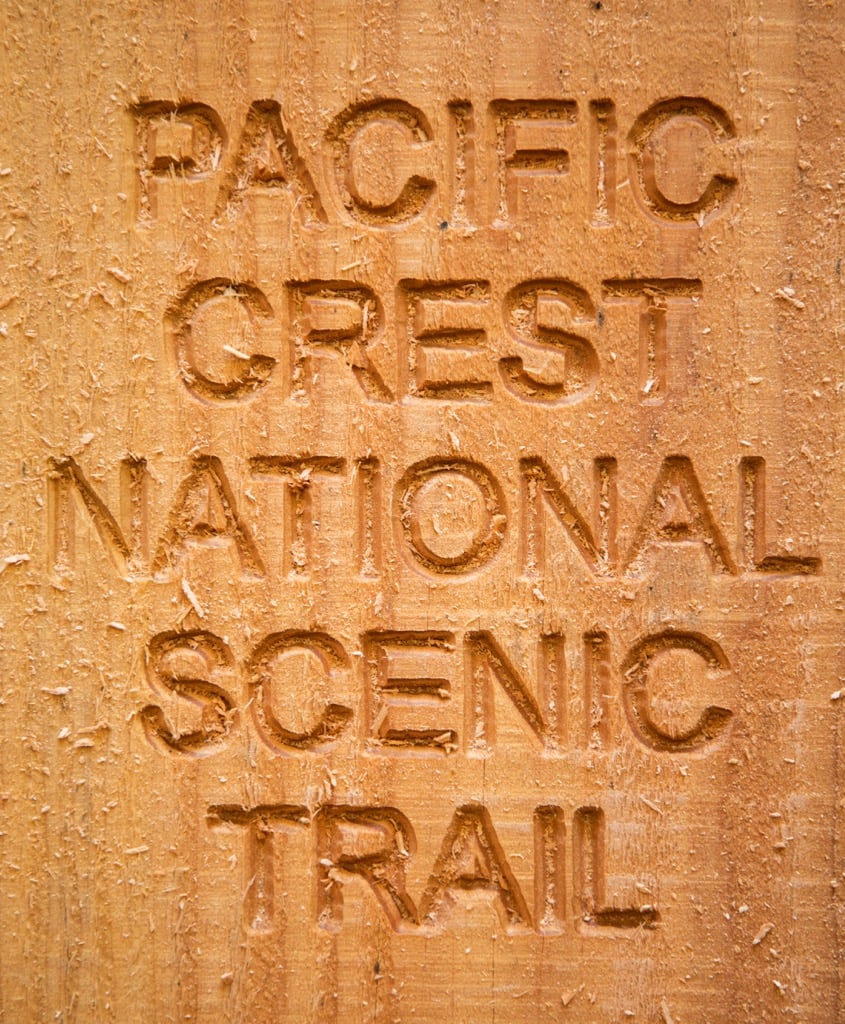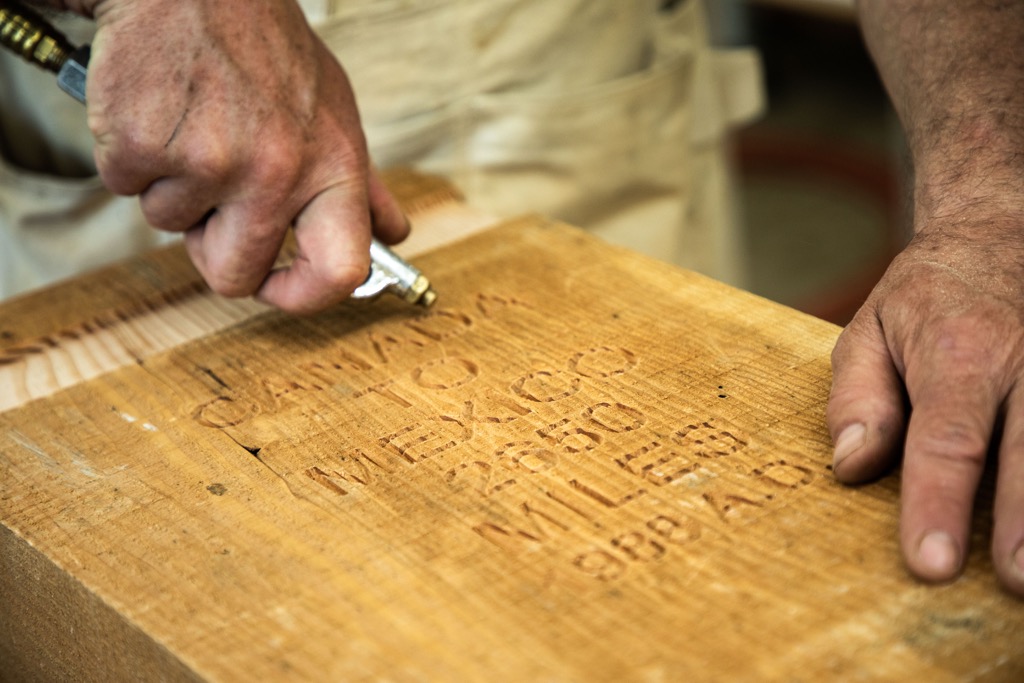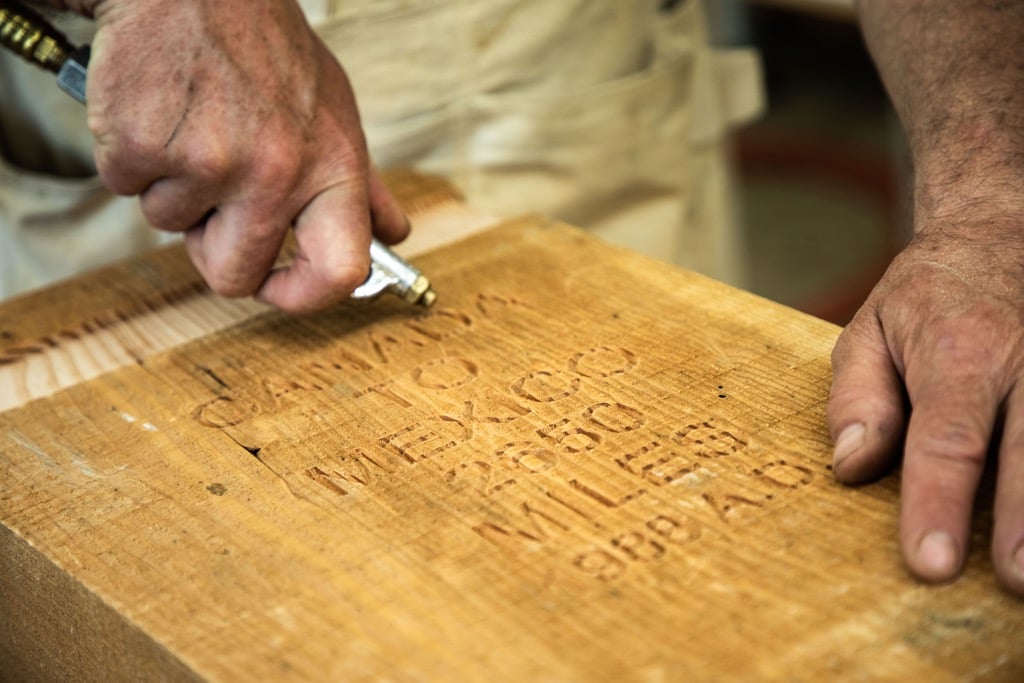 Becky Schmidt hand-painted the lettering on the posts with a small artist brush to minimize paint bleed on the rough-cut wood.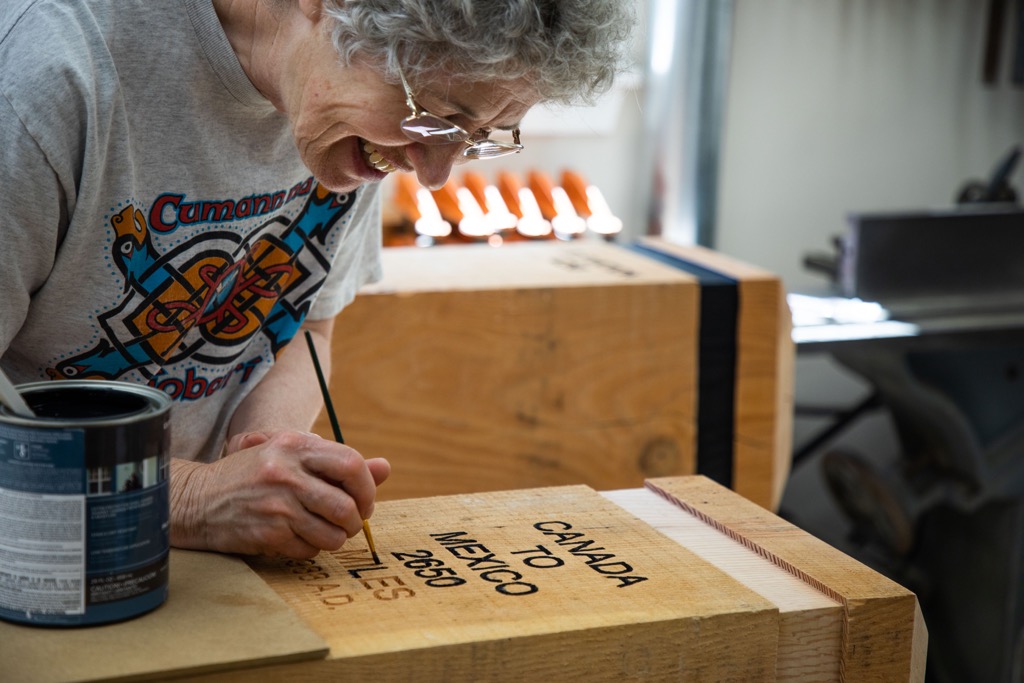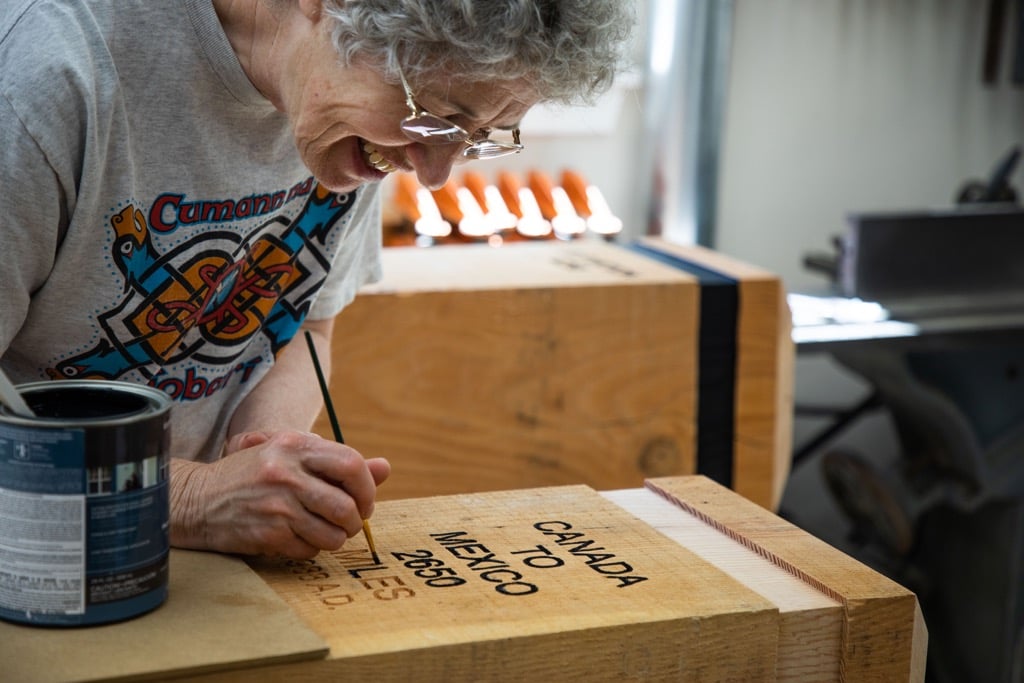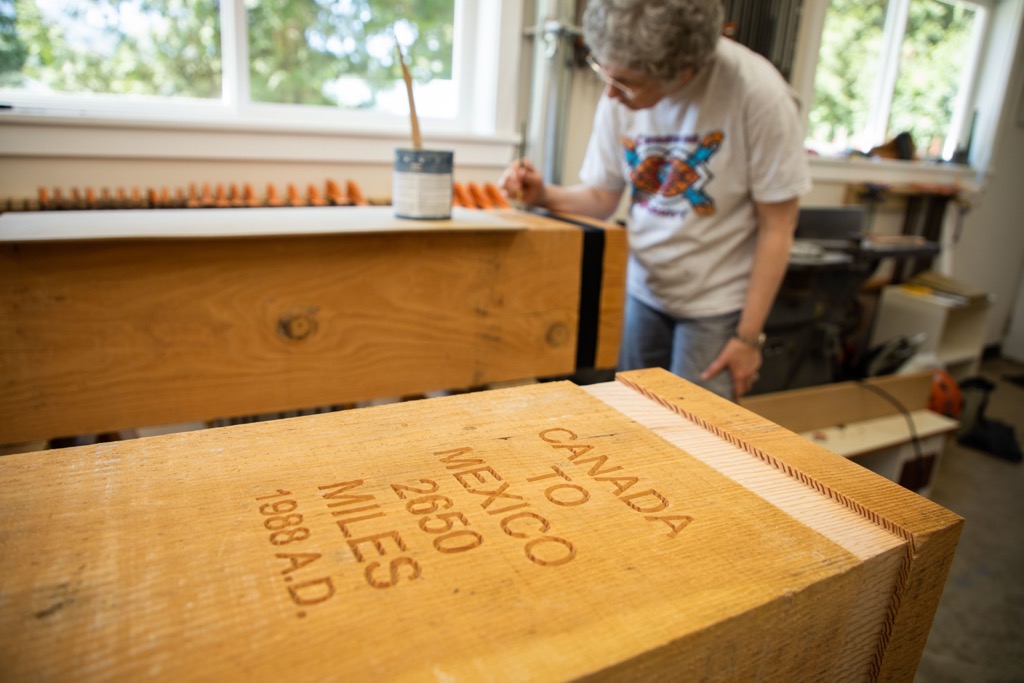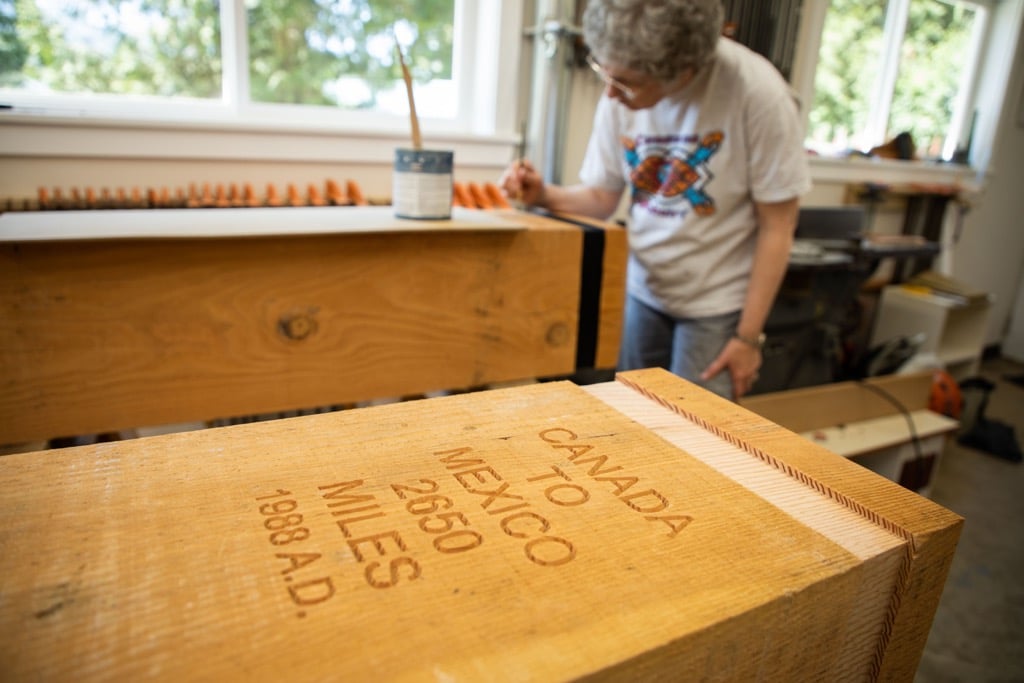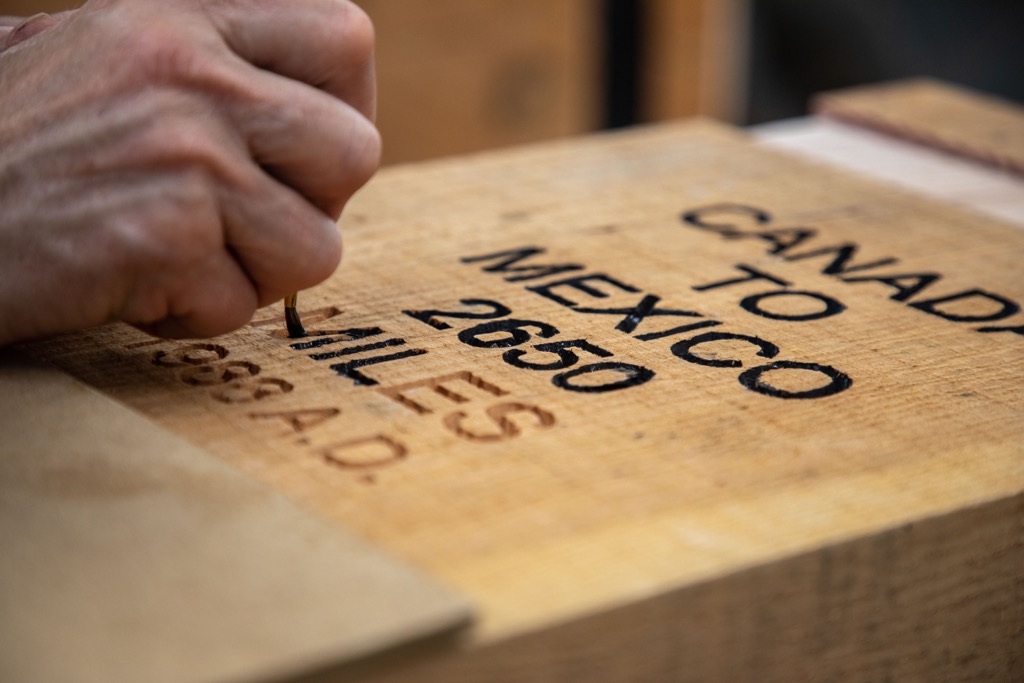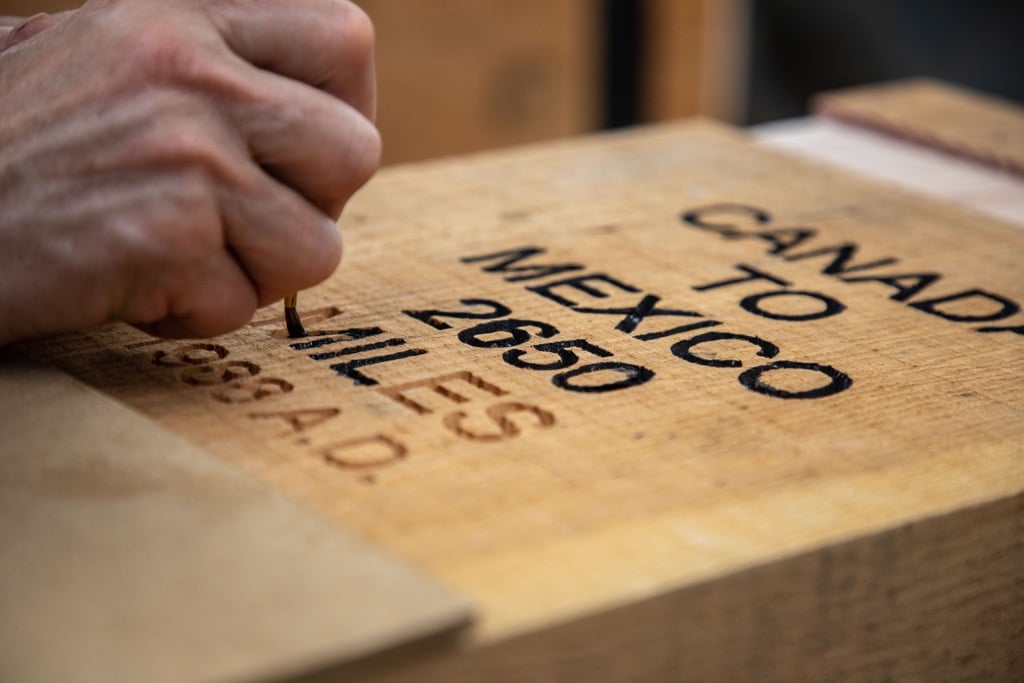 After all the finishing touches, the monument was installed by volunteers in the footprint of its predecessor at the border of the Okanogan-Wenatchee National Forest and Canada's E.C. Manning Provincial Park.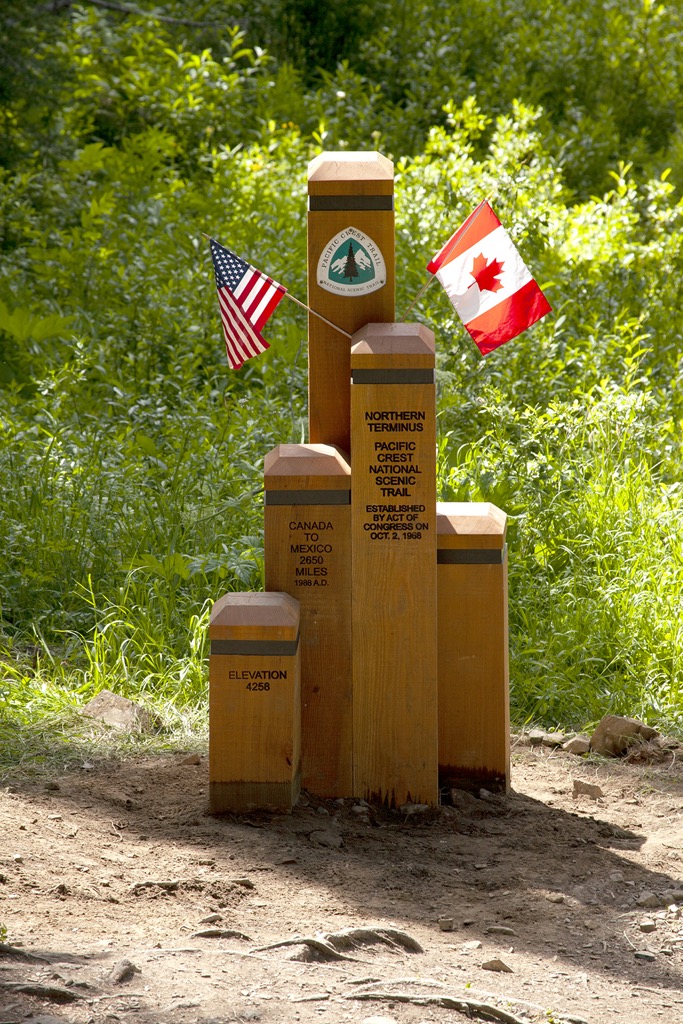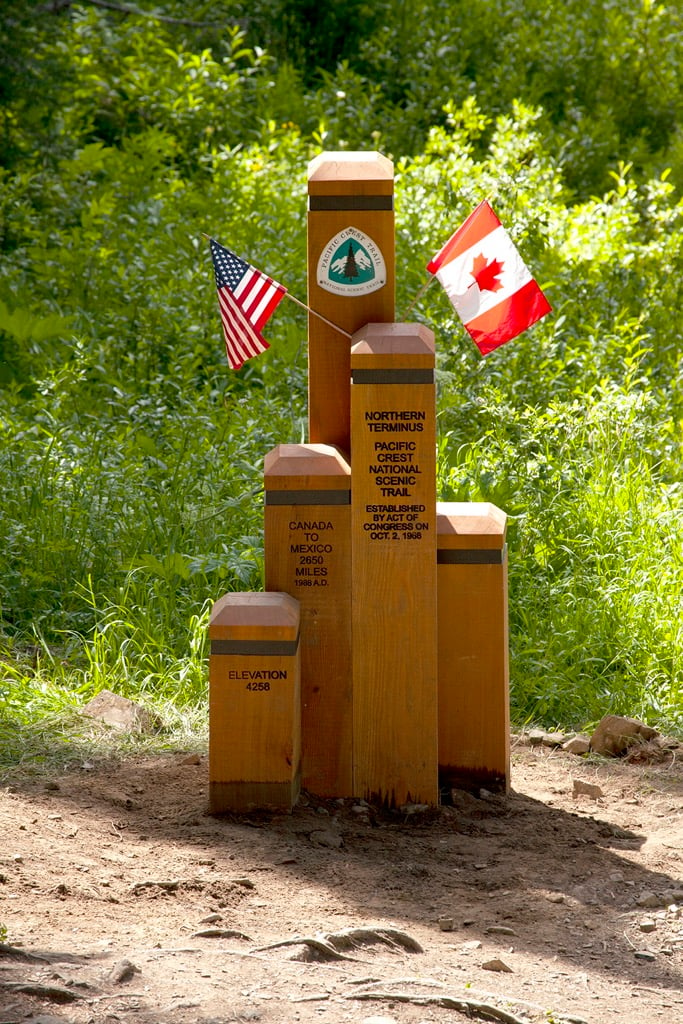 Many thanks to the William A. Kerr Foundation for financially supporting the monument's fabrication; Oregon-Canadian Forest Products for donating lumber; Whitney LaRuffa of the American Long Distance Hiking Association and Chris Kounkel, a former National Park Service employee and thru-hiker and all others who moved the project along.