On August 16, PCT thru-hiker and PCTA P3 Hiker David "Squish" Xiao died in a climbing accident in British Columbia. We're deeply saddened by his loss, and our condolences go out to his family and all who knew him.
In 2018, we chose David from a field of over 100 applicants as one of ten P3 Hikers. A special program named after our mission to protect, preserve and promote the PCT, P3 Hikers represented the PCTA on the trail, promoted LNT principles during their hikes, and shared photos and stories of their hikes with us and our corporate partners who support our mission.
In his application for the P3 program, David wrote:
I want to be a P3 Hiker because it allows me to further share my passion. The three P's really stood out to me. I want to promote the PCT and spend time in the outdoors. I believe when people learn to love something, they learn to protect and preserve it. My adventures have changed my life and allowed me to experience some of the most indescribable happiness, so I want to use my stories to encourage everyone to go out and find peace and happiness in our beautiful world. There are a few things I can bring to the table to help advocate for the PCT.
Several of us here at PCTA exchanged a lot of email with David that summer. He was a gifted photographer and contributed many great photos of the trail that we've used in our work to promote and protect the trail. He also wrote an excellent guide to photography for the PCT. An avid climber, David also had a sense of humor, as seen in his Facebook post below: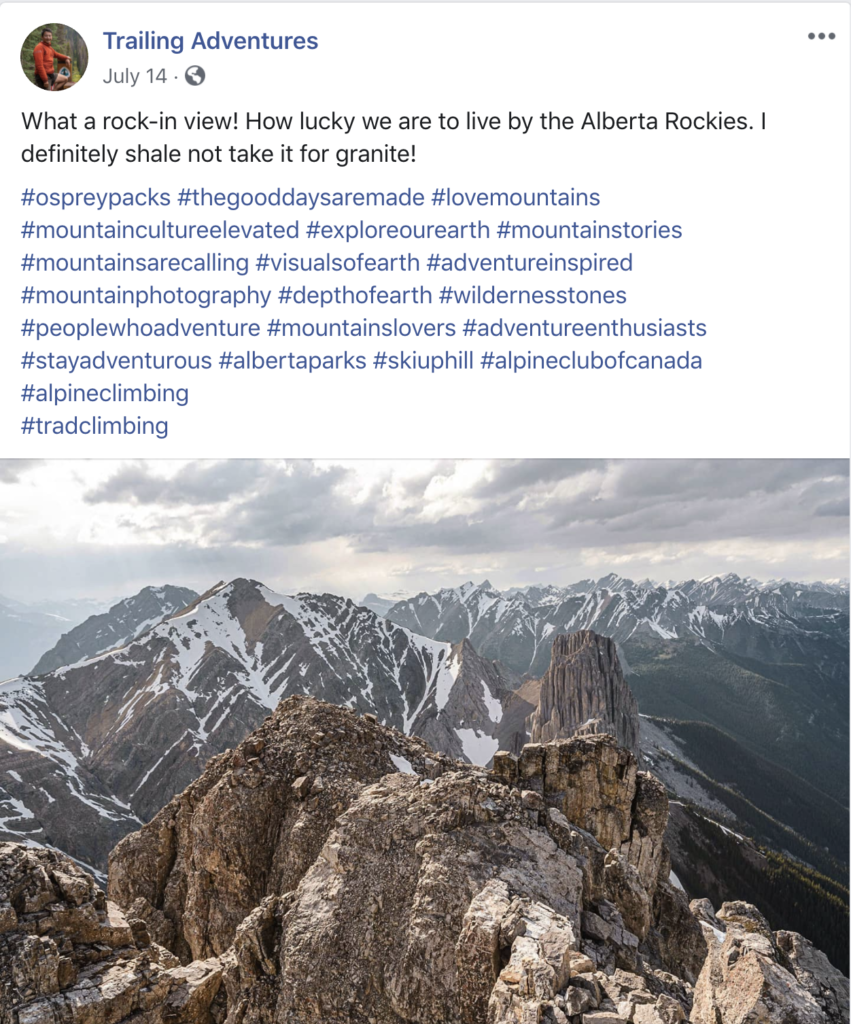 Beyond his obvious passion for the PCT and wild places, David was ever humble and grateful for his experiences. On Aug. 20, 2018, he wrote the following in his PCT blog…
I couldn't have made it this far without you. You as in my friends and trail friends, family, colleges and supporters on my blog and Instagram.

My parents especially, they are the unwavering pillar that I can always rely on. They were nothing but supportive ever since I told them about my plans and they continue to watch over me and cheer me on.

To all my supporters and trail friends, thank you for raising me up when I am feeling down. Thank you for encouraging me to strive to be better and better in my photography. Thank you for all the tangible help you have given and offered. I couldn't have made it this far without all of you.
Rest in peace, David. We'll miss you.