You're invited to our Class of 2020 trail information webinar this Monday, February 24 from 6:00 p.m. to 7:30 p.m. Pacific Time.
The free webinar is aimed at PCT long-distance permit holders, but all are welcome. Whether you're on a horse, doing a day hike, live in a trail town, or just have a general interest in the trail, we'll present lots of information to improve your PCT experience.
You can connect to our live stream at pcta.org/webinar.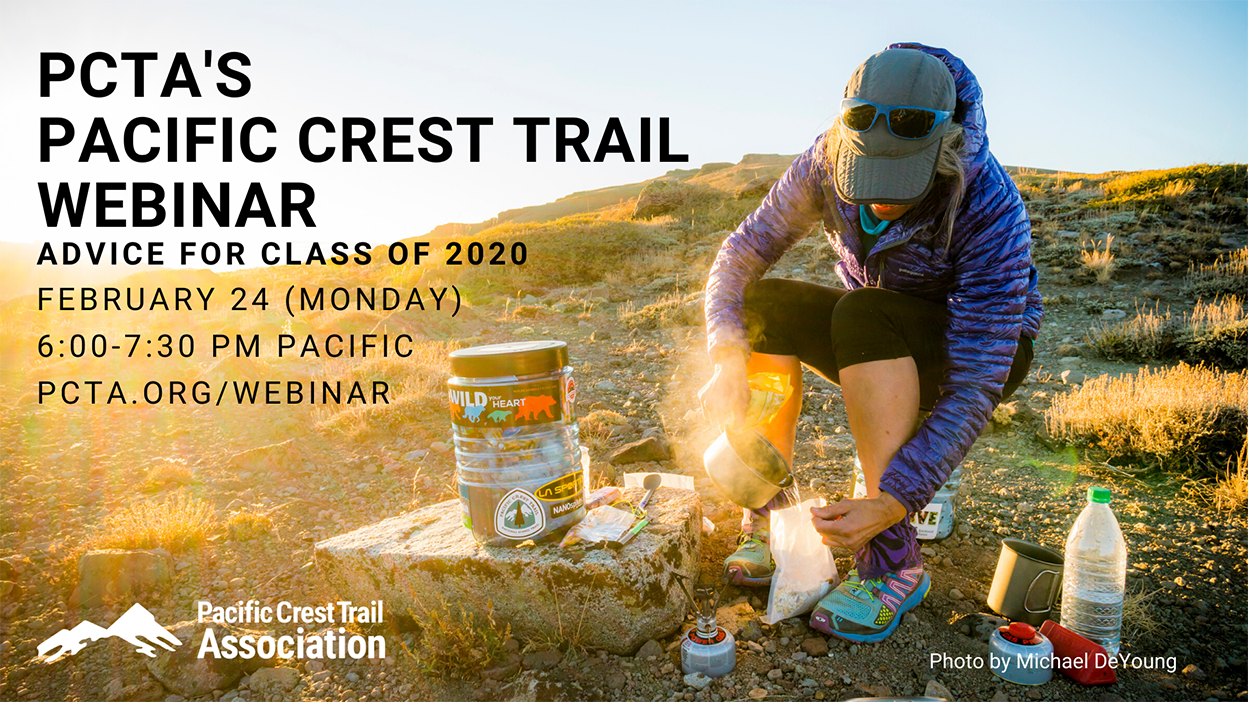 Led by Jack Haskel, PCTA's Trail Information Manager, we'll talk about how to have a safe, successful and nature-friendly time on the trail. You can expect a few others to join, like PCTA Executive Director and CEO Liz Bergeron. We hope to have trail operations staff and possibly a representative from the U.S. Forest Service as well.
We'll answer as many of your questions as time permits. You'll be able to submit questions within the webinar software or feel free to email your questions to us in advance at [email protected] Write "Webinar Question" in the subject.
A recording of the webinar will be posted the next day. We hope to see you there!