By Cristina Risa
Winter is Seattle native Rosemary Prescott's favorite season. Skiing, climbing and mountaineering are favored pastimes — and she's an advocate for women getting involved in these pursuits.
Add any-season hiking to her passions and it is no surprise that after spending several years on the East Coast, Rosemary rekindled her love for the Pacific Northwest.
She laughingly says that she missed the rain while living in the East, so she headed back, initially re-landing in Seattle. There, she was close but not close enough, to home.
Fifteen years ago, she joined the growing ranks of those who believe Portland is an ideal place to be because "it is close to everything; you've got beaches and you've got mountains." Some of her favorite things about the Beaver state are how nicely her passions fit its outdoor offerings.
Around 2015, Rosemary began exploring Oregon's abundant hiking trails and wilderness areas. While developing this new interest she met many people on her treks and picked up the trail vibe of wanting to give back. She moved back to Washington in 2018, but not far — just across the Columbia River, to Vancouver.
When Rosemary saw that the Pacific Crest Trail Association's Mt. Hood Chapter was searching for a volunteer/events coordinator, she quickly applied. With a full-time career, flexible hours and the ability to work from home were key. Giving back to a well-traversed trail for her many enjoyably hiked miles seemed especially worthwhile.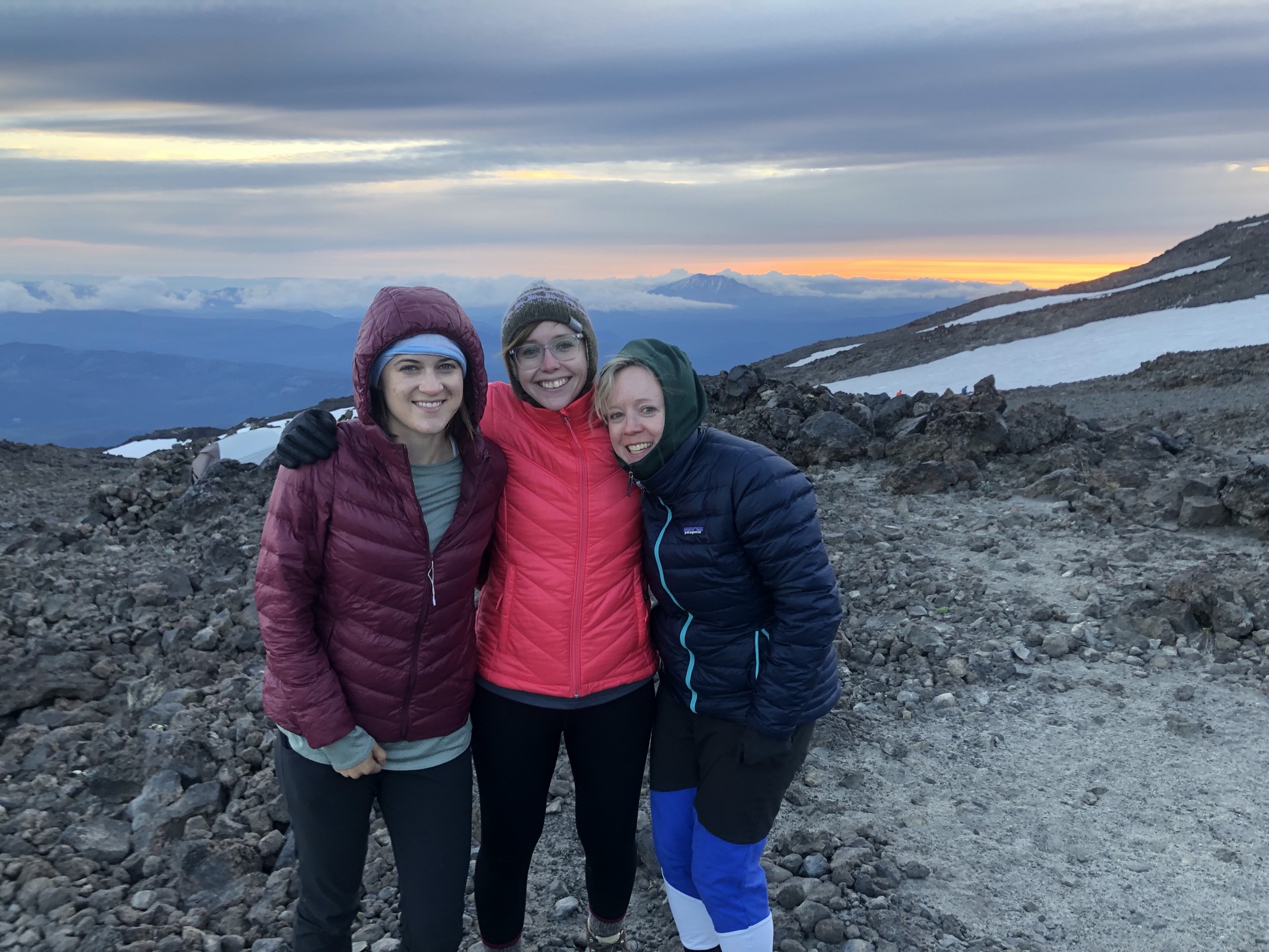 Rosemary had no idea what she was getting into when she became a PCTA volunteer in what she remembers as a "not so busy" role. Her enthusiastic spirit, which coexists with a no-fear attitude, was a good fit because she says this was "right before the big gorge fire."
The September 2017 Eagle Creek Fire was a sucker punch to many people in Portland and neighboring towns. Consequently, the PCTA was inundated with inquiries from people who wanted to know what they could do to help. Seasoned trail work veterans and prospective new volunteers shared varying sensations of outrage, dismay and urgency over damage to forests and trails. Suddenly Rosemary's "not so busy" volunteer role-became the very opposite.
Dana Hendricks, the PCTA's Columbia Cascades regional representative, said "Rosemary is almost like a professional juggler. She makes it look easy but you know it's not."
No doubt Rosemary's ability to adjust — and in a hurry — contributed to the many new trail volunteers who committed to help in the short term but have continued to appear on work party rosters. Thanks to Rosemary's willingness to try new ventures, she continues supporting the PCTA in a variety of ways.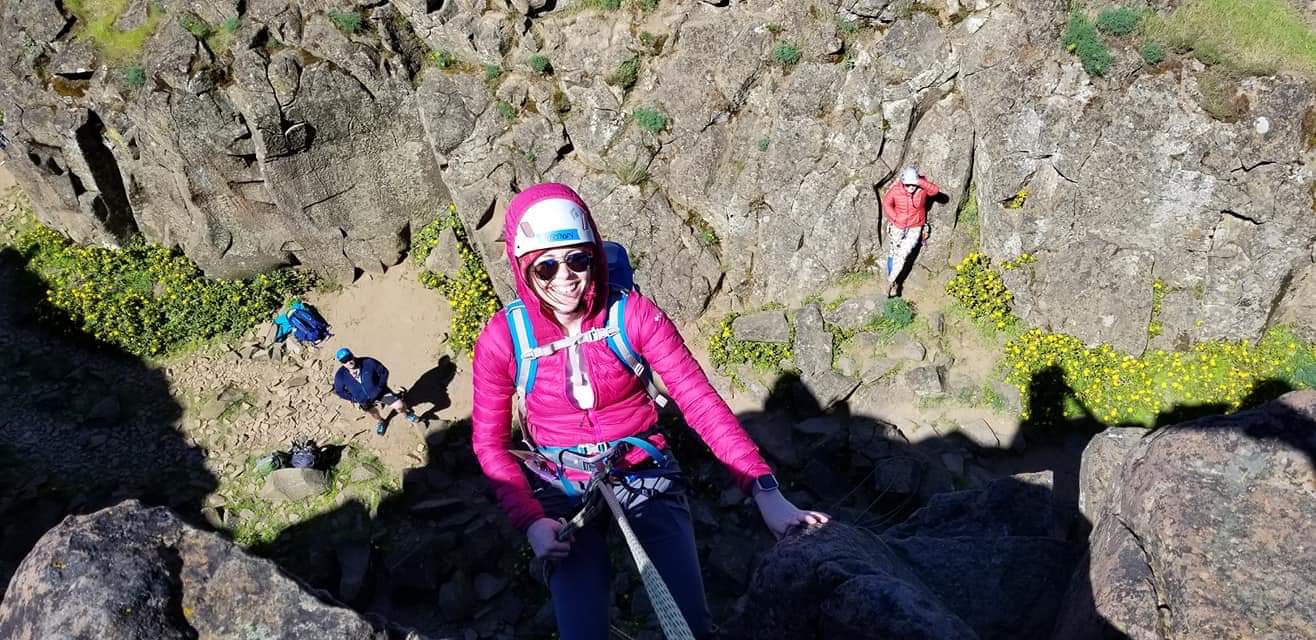 In describing the PCTA's Mt. Hood Chapter, she readily offered the words "thriving, active and caring."
The volunteer/events coordinator position eventually evolved into separate duties, a more feasible workload arrangement. Rosemary is now the chapter's volunteer coordinator and is quite busy during the summer months and mostly inactive in November and December.
She is comfortable and confident in her PCTA role, which naturally lends itself to inspiring others. "Giving back what we can" is a principle she doesn't just recite, it's one she lives by on and off the trail.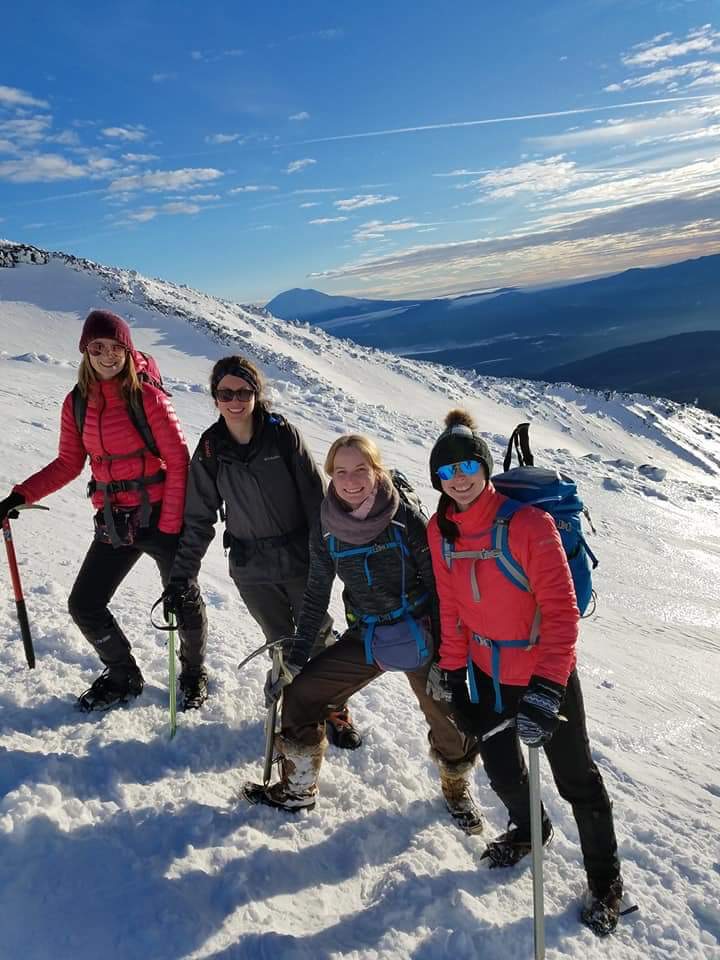 Her main duties entail connecting with crew leaders, alerting volunteers about upcoming work parties and encouraging their participation. An important aspect of a successful work party is having enough volunteers to accomplish a project. To this end, Rosemary uses online registration tools to increase volunteer participation.
She endorses social media as a good way to promote interest, share information and encourage participation, whether recruiting new trail volunteers or engaging fellow climbers.
Rosemary believes we don't always know what we can do until we try. Consider that she recently increased the challenge of her previous Mount St. Helen's climbs by including a skiing descent.
She hopes that others relate to her simple philosophy — "Just try it!" — and will apply it to their own outdoor adventures.
***
Cristina Risa is a PCTA volunteer who enjoys word-weaving the stories of others and believes it helps pull the best intent out of her writing.