The Pacific Crest Trail Association is excited to announce the addition of five new members to the board of directors: Keith Dorsey, Sonia Fernandez, Carmen Ibarra, Ashley Martinez, and Ginny Too.
PCTA's board and staff welcome each of them individually and as a five-person cohort comprised of talented and passionate leaders from a variety of backgrounds. Every new director is a top tier talent in their respective industries and professional backgrounds, immediately broadening the board's knowledge, capacity, and expertise. They also each have unique interests and love for the Pacific Crest Trail, scenic trails, and the outdoors in general.
Further, this cohort marks a unique first for PCTA's board—each new director is a person of color. As we hope you will read in the bios below, this cohort brightens the PCTA and offers fresh leadership perspectives in race, gender, outdoor experience, sexual and gender identity, professional expertise, vision, and much more. Some of the many talents and experiences they bring to PCTA include:  two are veterans (USAF and Marines), public relations and communications, non-profit organization management, familiarity with programs serving those with disabilities, financial management, strategic planning, marketing, and human capital development and management. Truly a wealth of talent to help move PCTA forward.
We have heard that previous board candidate selection was too internal and needed greater transparency, so the process was collaboratively changed with board and staff leadership. Throughout 2022, we have partnered with board placement organizations such as Latinos LEAD to gather interest from a new candidate pool. Interviews and selection were conducted over several months before five candidates were invited to join the October 29 board meeting. There, they introduced themselves, observed the meeting, asked questions, and got to know us. After, all five cohort members were offered board positions and accepted. They will be joining at the PCTA's next board of directors meeting on Saturday, January 28, 2023.
As always, membership voting cards will be included in the spring issue of the Communicator magazine; PCTA's membership has the final say.
"With so many pressing matters confronting the Pacific Crest Trail—from climate change to the increasing popularity of outdoor recreation during COVID—our team was determined to bring highly qualified leaders with new perspectives to advance the mission." —Megan Wargo, PCTA Acting Executive Director and CEO
As this board's current chair, I have been deeply moved by the PCT community's strong urging for us to do better for the trail and the people who love it, including board representation. This new cohort is one step in broader change, but it is an important one and worth celebrating.
I hope that you will join me in welcoming Keith, Sonia, Carmen, Ashley, and Ginny to the board of directors. Congratulations and I look forward to working with you all to improve, protect, and preserve our favorite National Scenic Trail, the Pacific Crest Trail!
Kevin Bacon,
Board Chair
PCTA Board of Directors
Please see below for new board member biographies and a FAQ about our most recent board recruitment process. Additional questions or comments may be sent directly to Kevin Bacon, PCTA's board chair, at [email protected].
---
New Board Member Biographies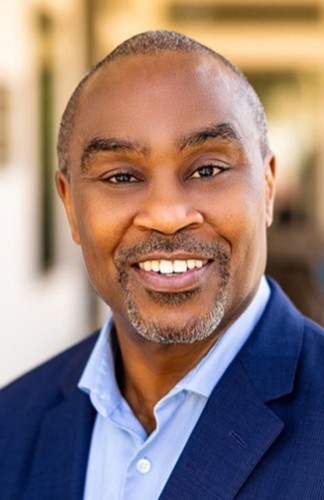 Keith Dorsey
Dr. Keith D. Dorsey is a researcher, author, advisor, and active board member focused on issues of diversity, governance, and strategic growth for private and public corporate boards. Keith is a National Association of Corporate Directors (NACD) Certified Director, and he serves as a board member on several other boards. Keith is also a member of the Executive Leadership Council (ELC) and a graduate of Santa Clara University's Black Corporate Board Readiness Program. Keith is currently a Managing Partner and the U.S. Practice Leader of CEO & Board Services at Boyden, a global executive search firm with 75 offices in 45 countries. His work focuses on helping clients recruit board directors and executives.
In his former role as President and Executive Advisor for Dorsey Management Consulting, he mentored and advised CxOs on their sales growth and go-to-market strategies, helped businesses align their strategy with sales expectations, aggressively grow their bottom line and shareholder value during significant periods of change, optimize leadership and sales team effectiveness. Prior to Dorsey Management Consulting, he held senior vice president level roles in several global companies advising clients on human resources management issues. Keith is also a proud US Air Force veteran, where he served for five years.
Keith has a Doctor of Education in Organizational Change and Leadership at the University of Southern California. His dissertation research is around the lack of gender and ethnic diversity on corporate boards. He also has an MBA from Pepperdine University and BS in Business Administration from Charter Oak State College.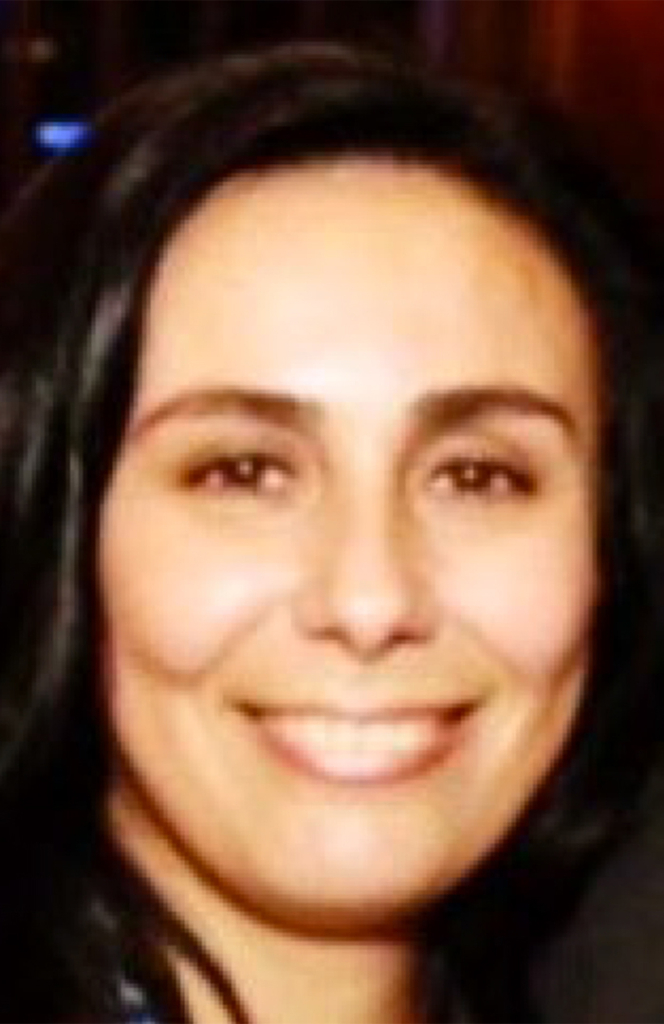 Sonia Fernandez
Sonia brings a wide range of private and public sector experience, currently serving as an Employee Relations Representative at Knotts Berry Farm. Previously, Sonia was the Executive Director of Labor & Public Relations at Aava Dental, where she established leadership and management staff training programs, including the creation of annual symposia for each practice. Sonia was appointed to the California Employment Training Panel by Governor Arnold Schwarzenegger (October 2010 – January 2011) and continued serving on the panel through March 2017 after being reappointed by Governor Jerry Brown. This eight-member panel oversees the business and labor-supported state agency that funds the expense of vocational training.
She has served since 2010 as the Western Regional Coordinator of the Democratic National Committee's Veterans and Military Families Council, and as a Defense Council Member of the Truman National Security Project since 2013. Sonia served two terms as a board member of the San Gabriel Valley Civic Alliance. She has published articles in support of protecting public lands and the federal antiquities act and has advocated to help designate the San Gabriel Mountains as a national monument.
Sonia earned a Bachelor of Science in Organizational Leadership and a Master of Arts in Leadership and Organizational Studies, both from Azusa Pacific University. She served as a Personnel Clerk in the U.S. Marine Corps, where she was the first female Marine to be honored as "Marine of the Quarter" at the school of infantry; she was also awarded the Navy Achievement Medal.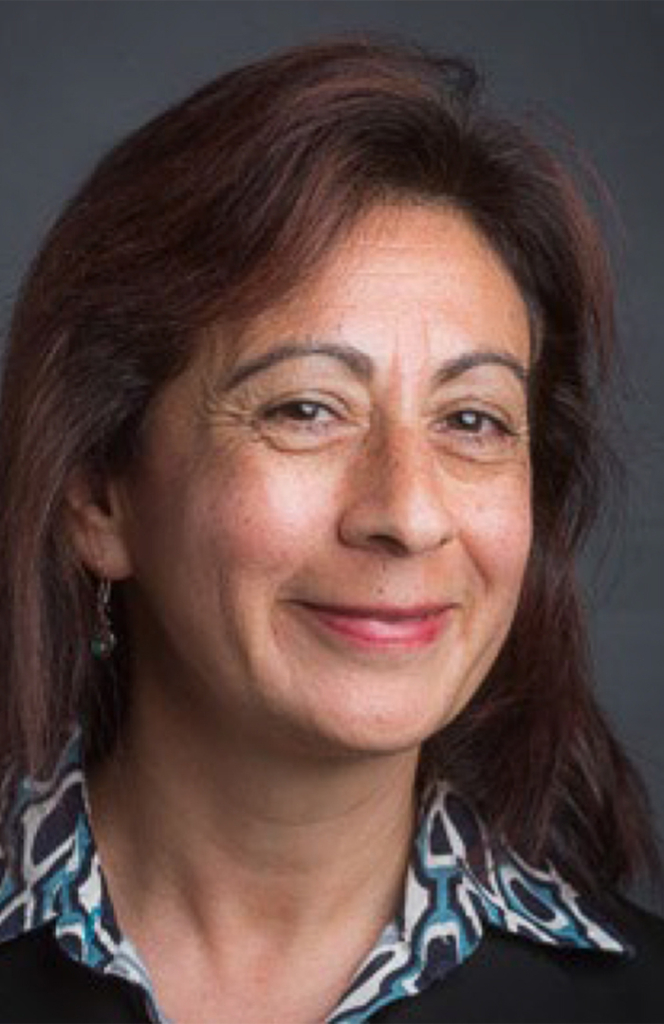 Carmen Ibarra
Carmen is the Chief Executive Officer of The Achievable Foundation ("Achievable"), a federally qualified health center providing high quality, integrated health care services to people with intellectual and developmental disabilities, their families, and other vulnerable populations. Since she took the reins at Achievable in 2014, patient growth has exceeded 300%.
Carmen has served as a leader in the health care field of the nonprofit sector for more than 25 years, including a variety of senior management roles at community health centers in Los Angeles County. She is the Immediate Past Board Chair of the Community Clinic Association of Los Angeles County. She earned a graduate degree in Nonprofit Management from the American Jewish University and a Bachelor of Science from Loyola Marymount University. She credits the Jesuit education at LMU in feeding her passion for serving others.
Carmen looks to the great outdoors to help put things in perspective, decompressing from the rigors of professional responsibility. Her introduction to hiking and camping came while working a high school summer job for the U.S. Forest Service. Carmen learned about nature while maintaining firebreaks and trails, as well as cleaning campgrounds and recreational waterways. Recently she was able to complete Section A of the Pacific Crest Trail and hopes to eventually complete the full trail.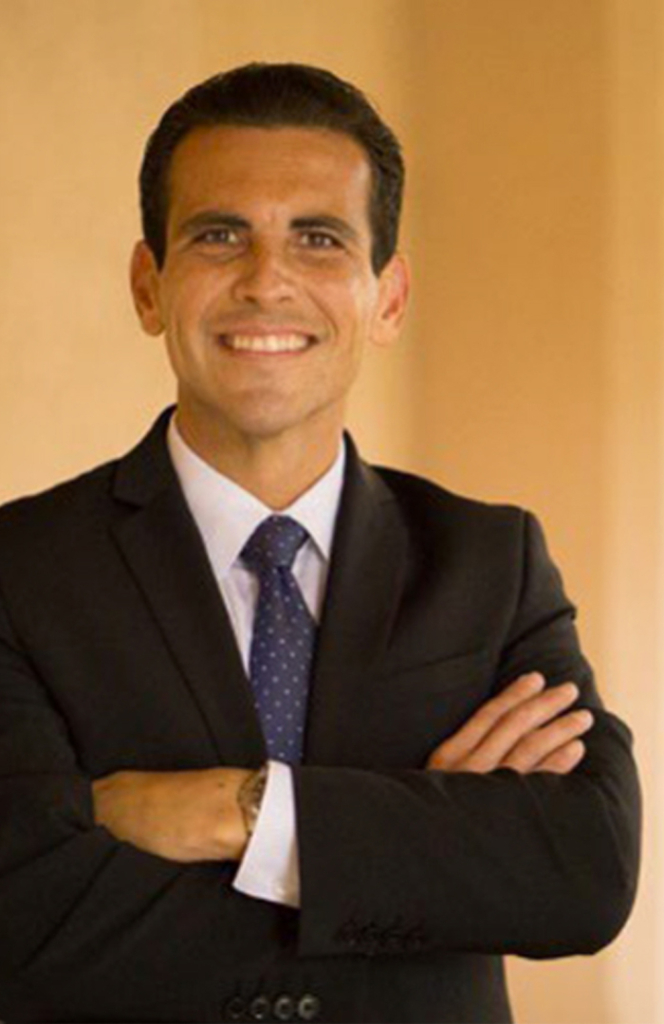 Ashley Martinez
Ashley is a trusted advisor to athletes, executives, government agencies, entrepreneurs, and trade associations. Ashley is the founder and principal of California Public Relations & Advocacy, a full-service traditional public relations firm providing advocacy, community outreach, and digital media consulting. His career experience includes Government and Community Relations Manager for the San Diego County Regional Airport Authority, lobbyist for the Service Employees International Union, and policy consultant for California Advocacy.
Ashley began his career as an intern for then Assembly Member Paul Krekorian, currently a member of the Los Angeles City Council. Ashley resides in San Diego, where he serves as a member of the Linda Vista Planning Group, a citizen organization advising the City of San Diego on land use-based community goals and development proposals.
Ashley runs ultra-marathons and has completed distances of 13.1, 26.2, 50k, and 50 miles.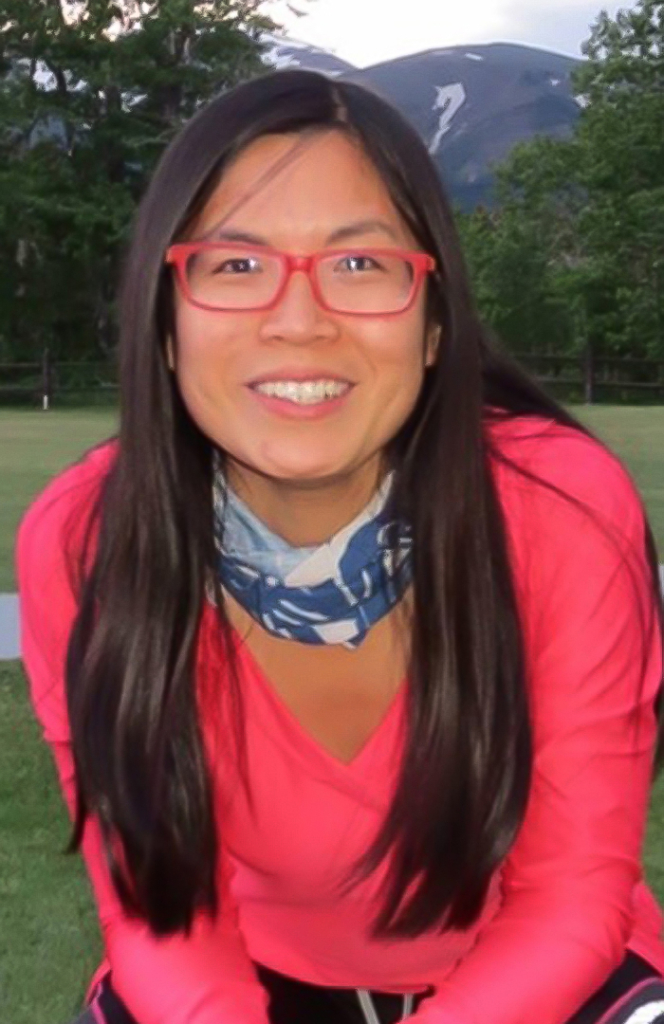 Ginny Too
Ginny grew up reading classic tales of adventure including Hatchet, My Side of the Mountain, Call of the Wild, Julie of the Wolves, and Where the Red Fern Grows. She had been on a few hikes with the Girl Scouts, but her first overnight backpacking trip was the first night of her Appalachian Trail (AT) thru-hike. She and her knees had no idea what she was doing, but the AT was just as wild and wonderful as she imagined as a child. After finishing the AT, she later thru-hiked the Pacific Crest and Continental Divide Trails with her wife Emily.
When she isn't outside, she also serves as the Vice President of Growth Operations at Comcast. She also worked at McKinsey & Co., serving as a consultant to consumer goods and retail companies globally on a range of growth and finance topics. Ginny received her BA from the University of Chicago, and her MBA from the Wharton School at the University of Pennsylvania.
Ginny, Emily, and their three smallish children live in Philadelphia, PA.
---
Frequently Asked Questions: PCTA's Board Recruiting Process
1.How did PCTA find these new directors? What was the process used?
To recruit this cohort of new board members, PCTA worked with a paid executive recruiting consultant, Latinos LEAD, as well as focusing on additional networking in our broader community.  We spent time expanding our networks and who we were outreaching to including working with Stanford University's Women on Boards program and connecting with nonprofit partners in the outdoors working with underrepresented communities to ask for their recommendations.  We are looking forward to working with our new board leaders to serve our whole PCT community.
Through our networking and the Latinos LEAD process we identified many qualified and talented board member prospects.  These candidates interviewed with our Acting Executive Director and CEO, our board recruitment team, and the Board Governance Committee.  They attended our October board meeting as guests and were subsequently voted on by our full board to fill the vacant board seats that had opened over the past year.
Board recruitment is an ongoing process, and we will continue to network and build our pool of interested candidates.  No process is perfect, we are still learning and growing, and we welcome your feedback. We anticipate recruiting additional board members in the coming years.
2. What qualifications were you looking for in the new directors?
Through our recruitment process we were seeking candidates from a variety of different backgrounds: professional, cultural, and ethnic who would add new capacities, push us in new directions, challenge us to do better, introduce us to new opportunities, and share new perspectives on the PCTA board of directors. We made a deliberate choice to be more inclusive in our recruitment practices.
In order to identify what skills and experience were needed in our new board members we started by identifying the key work ahead of PCTA in the next five years, which includes:
Prepare for ED/CEO succession and/or transition.
Advance diversity, equity, inclusion, and belonging values on the board, throughout the organization, and on the trail.
Prepare for work on a new Strategic Plan including revising mission, vision, & values statements.
Develop policies for incorporating climate change considerations in our work.
Based on that list of work the board identified these qualifications for candidates:
Knowledge and experience in one of the following: finance; land conservation; science and climate change; organizational management; nonprofit board experience; and diversity, equity, and inclusion.
Candidates who have connections with the trail community, including trail maintainers, equestrians, PCTA members and/or donors
Proven professional, board, and/or community leadership
Self-identified change agents ready to listen, imagine, and contribute to PCTA's cultural transformation
Strong interpersonal skills with the ability to build authentic relationships and partnerships
Embrace diversity, equity, and inclusion as a personal value
Ability to hold difference with others, willingness to engage
3. Why five new directors all at once?
Professional cohorts allow for peer fellowship and commonality between new members. This provides less othering, fewer feelings of being outsiders, and less imposter syndrome. The PCTA is also utilizing cohort models with staff hirings as well; we are finding that the common ground helps with onboarding and transition into roles.
4. Who decided who would be on the slate of new directors?
These candidates interviewed with our board recruitment team made up of PCTA board and staff, our Acting Executive Director and CEO, and the Board Governance Committee.  They attended our October board meeting as guests and were subsequently voted on by our full board to fill vacant board seats.
5. Will members get a chance to vote on the new directors? When?
Yes! Membership voting cards will be included in the Spring issue of the Communicator Magazine.
6. Why didn't you do an 'open call' for nominations for new directors?
We did consider an open call for nominations to our PCTA membership and spent time learning from other organizations that already use an open call system.  We heard from these organizations that there is a lot of value and community building in those processes, but that they haven't been good tools for broadening networks and bringing new voices into the work.  Given that feedback, we decided to work with a recruiting firm that would specifically allow us to reach new audiences for our board recruitment in this process.
We are still considering the open call for nominations for our future board recruitment and are working to build our internal systems for staff to help support that type of nomination process in the future.
7. Do PCTA directors have to be big financial donors to get on the board?
No. Many boards have strict giving requirements, only selecting candidates who are top donors to a particular organization. While PCTA loves and appreciates its donors, that preference also has its drawbacks. Our giving expectations for board members follow our bylaw requirement: every board member is required to be a PCTA member, giving at whatever membership level fits their ability.
8. Why are all the new directors persons of color? Why now?
While all five new directors are persons of color, they are that and much, much more. We welcome their many identities, talents, passions, and perspectives just as we have with current and previous board members. We celebrate and welcome each candidate's willingness and desire to improve the PCT for generations to come alongside their racial diversity, which we have needed for far too long.
The PCTA is committed to diversity, equity, inclusion, and belonging on the PCT and in trail communities. That includes representation in our staff and on our board of directors. Prior to these five new directors joining, our existing board self-identified as white or white presenting. Because representation matters, all five candidates were sought through organizations dedicated to advancing excellent professionals from communities of color into board positions.
This is also an action to better align PCTA with the changing demographics of the public we serve, particularly in the three western states the PCT crosses. A more diverse board will help us better connect with the many communities that will make up future trail users, volunteers, donors, and the base of public support for federal and state funding.
9. What are the duties of a member of the board of directors?
Determine the mission, vision, values, strategies, and major goals/outcomes and hold the ED/CEO accountable for proposing a strategic plan based on these policies.
Determine the parameters within which the ED/CEO is expected to achieve the organizational goals/outcomes.
Monitor the performance of the organization relative to the achievement of the goals/outcomes within the executive parameters.
Maintain and constantly improve all on-going policies of the board.
Select, fairly compensate, nurture, evaluate annually and, if necessary, terminate an ED/CEO, who functions as the board's sole agent.
Ensure financial solvency and integrity through policies and behavior (including help as volunteers in fundraising).
Require periodic financial and other external audits to ensure compliance with the law and good practices.
Evaluate and constantly improve our board's performance as the governing board and set expectations for board members' involvement as volunteers.