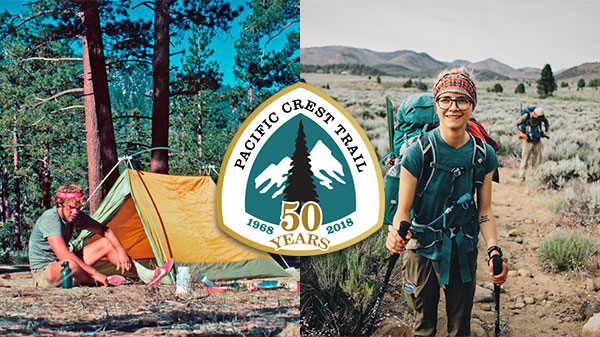 Happy Anniversary!
This year we celebrate fifty years of the PCT as a National Scenic Trail.
Thank you for being part of the trail community and for helping us reach this special milestone.
While we celebrate fifty years of our national trails system and the work we've done to improve and protect the PCT experience, we must also rededicate ourselves to the cause. We can never take the PCT for granted.
Please make a gift today so that we can protect and preserve the trail experience and leave a legacy for generations to come.
With your gift, we will continue to:
recruit and coordinate volunteers and provide them with the training and tools they need to do their best work;
restore damaged sections of trail affected by fire in the Columbia River Gorge area of Oregon and by mudslides in Southern California;
protect the last 10 percent of the trail still on private property by transferring it to public ownership.
Thank you for your donation!
P.S. When you make a gift, we will send you a special 50th Anniversary PCT decal.
Thank you!
Thank you for making a gift and for ensuring the future of the trail. You will receive an email acknowledgement of your gift shortly and an official receipt for your tax records within the next week.
If you have questions regarding your gift or the work that we do, please do not hesitate to contact us at (916) 285-1846 or [email protected].