Rick Thalhammer

Chair
Retired, Attorney
Sacramento, California
Joined board: 2016
Second term expires: April 2023
Rick has returned to the board of directors after having previously served from 2006-2014. He retired from 31 years as a Deputy and Supervising Deputy Attorney General for the State of California where he focused on land use, land acquisition, natural resource protection and land use planning. Rick has been part of PCTA's "Hike the Hill" advocacy team along with his children for several years, and he recently worked with PCTA's team on mountain biking issues. He has a lifelong passion for the outdoors through hiking, camping, mountaineering, skiing, and fly-fishing, among other hobbies. Rick has hiked the entire John Muir Trail with his son Korbi, and has hiked more than 300 miles on the PCT in California and Washington with his daughter Katie. At 71, he is attempting to complete section hiking the entire PCT before he turns 80.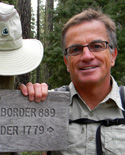 John E. Crawford

Vice Chair
Retired, Biotechnology Industry
La Jolla, CA
Joined board: 2012
Third term expires: April 2022
John Crawford was an executive in the biotechnology industry for 32 years. He grew up in the Sequoia National Forest and has been trekking and backpacking for 52 years. John completed the PCT in 2019 as a section hiker. During the final three years and 350 miles of that journey, he met the additional challenge of Parkinson's Disease, and has become a vocal proponent of strenuous exercise for PD patients. He holds a Bachelor of Science degree in mathematical sciences from Stanford University and a Masters in Business Administration from the University of Chicago Booth School of Business. John is married with three sons and his four young grandchildren are now being introduced to the outdoors.
Vicki Kellerman

Secretary
Retired, Federal Outdoor Recreation & Land Management Planner
Boise, Idaho
Joined board: 2018
First term expires: April 2021
Vicki is retired from government service, with 30 years of experience with Federal land management agencies including the National Park Service, the US Forest Service, the Bureau of Land Management, and the Bureau of Reclamation. As the Pacific Northwest Regional Recreation Coordinator for Reclamation, she worked on a team to set policy and directives and standards for recreation on Reclamation lands and waterways nationwide. She has worked with numerous federal, state, local, non-profit and private entities providing recreation opportunities on federal lands. In 2016, Vicki finished a multi-year section hike of the PCT. In addition to long distance hiking on the PCT, she enjoys domestic and international travel, road cycling, and visiting national parks and natural areas in a small camper.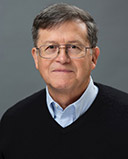 Kevin Bacon

Treasurer
Adjunct Professor, McGeorge School of Law
Davis, California
Joined board: 2019
First term expires: 2023
Kevin Bacon has over 30 years of experience providing consulting services to public sector organizations. He is retired from IBM Business Consulting Services where he was a Vice President in its public sector consulting practice. Prior to joining IBM, he was a senior partner and consultant with PricewaterhouseCoopers (PwC) in their government consulting practice. After retiring from IBM, Mr. Bacon was an adjunct professor at the LBJ School of Public Affairs at the University of Texas at Austin. There he taught public management courses in the regular and executive masters degree programs. He recently moved to Northern California and is now an adjunct professor at McGeorge School of Law in Sacramento. Kevin has a BA in Political Science from the University of California at Davis and a Master of Science in Economics from the London School of Economics. Prior to his career in consulting, he was a senior consultant to the California Legislature on tax and public finance issues.  He has also served as a legislative advocate for University of California students before the California legislature. Kevin has been an avid backpacker since 1968. He and his wife Kim live in Davis, CA. They have one son who lives in California.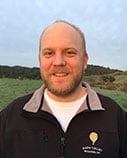 Gabe Gundling

Owner, Napa Valley Balloons
Napa, California
Joined board: 2018
First term expires: April 2021
Gabe, a Northern CA native and lifelong outdoor enthusiast, grew up backpacking, hiking and camping in the High Sierra. After graduating college with a history degree, he thru-hiked the PCT in 2005. Since completing the PCT, Gabe has established a career in the hot air balloon ride industry. He currently owns and manages balloon ride companies in Napa, South Lake Tahoe, Calistoga, Healdsburg and Dixon, California. Gabe now looks forward to returning to the PCT for a second round, this time to complete it in sections.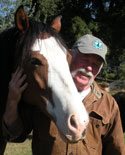 Chip Herzig

Retired, US Navy
Joined board: 2013
Third term expires: April 2023
A long-time PCTA member and volunteer, Chip is a past president of his local Backcountry Horsemen of California (BCHC) chapter, and has also been involved in the State Board for BCHC, including serving as statewide president for three years. Through his involvement with BCHC, he has generated much support for volunteer packing in general and for PCT packing projects. Chip is retired from the U.S. Navy and, until recently, taught computer science at Riverside Community College. He also served as the computer science department chair for three years. After moving to Nevada, Chip now serves as President of the Carson Valley Chapter of Backcountry Horsemen of Nevada.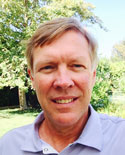 Don Ralphs

Retired, Attorney
Los Angeles, CA
Joined board: 2014
Second term expires: April 2021
Don is a native Californian who grew up in a family living an outdoor lifestyle. Backpacking and ski touring trips in the Sierra Nevada were a regular part of growing up. Don is a lawyer having practiced 20 years representing clients in real estate, business and attorney malpractice cases. During his practice, he was the head of his firm's pro bono practice committee and in semi retirement continued to represent children and the indigent in pro bono cases. With more time off for recreation, Don aspires to hike the whole PCT, section by section.
Tom Reveley

Senior Consultant, Merrill Lynch
Seattle, WA
Joined board: 2014
Third term expires: April 2023
Tom is a Managing Director of Wealth Management with Merrill Lynch. He was a founding director of the Bainbridge Community Foundation. A loyal alumnus of the University of Idaho, where he earned a Bachelor of Science Degree in Forest Management, Tom just retired from the Foundation Board but continues as an active member of the investment committee. He is also a Fellow with the National Tropical Botanical Garden. After attending the NYU Graduate Schools of Business, where he majored in investments, Tom moved to Seattle in 1971 with his wife, Teita. Tom is an avid PCT section hiker and backpacker, and has climbed all of the Washington glacier peaks, including Mount Rainier.
Ken Schwarz

Retired, Dentist
Corona del Mar, CA
Joined board: 2015
Second term expires: April 2022
Ken Schwarz is a retired dentist who has completed section-hiking the PCT twice. He has served on PCTA's Hike the Hill advocacy team for many years, and has worked with the Warrior Hike program, helping veterans with hiking the PCT. He has served on the boards of the Orange County Chapter of the Boy Scouts of America and Orange County YMCA, as well as chairing the Newport Beach Parks Beaches and Recreation Commission. Ken volunteers as a Master Gardener and donates his dental services to CDA Cares clinics. Outside of hiking, Ken is an avid tennis player, and enjoys his grandchildren along with his wife Kathy.