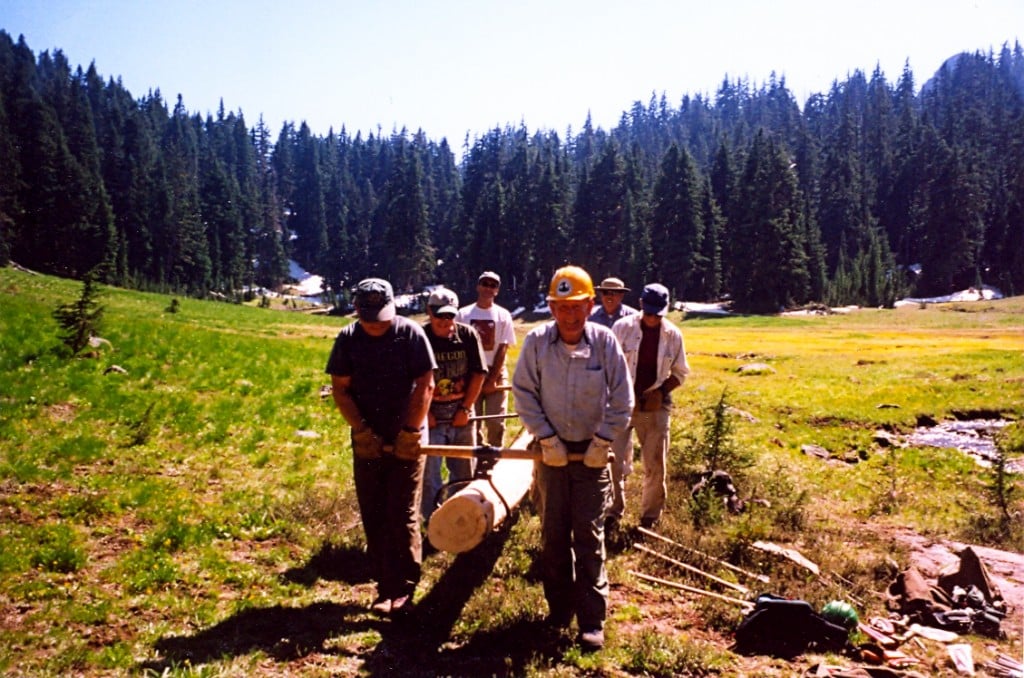 Curtis Hardie of Bend, Ore., a former PCTA board member and dedicated trail maintainer, died Aug. 13, 2011, after a brief battle with lung cancer. He was 85.
According to an obituary published in the Bend Bulletin, Curtis died peacefully with his family by his side.
Curtis served on the PCTA Board of Directors from 1995 through 1997, but he displayed his real dedication to the association as a leader in maintaining the Trail in Central Oregon. He founded the PCTA's Mid-Oregon Chapter.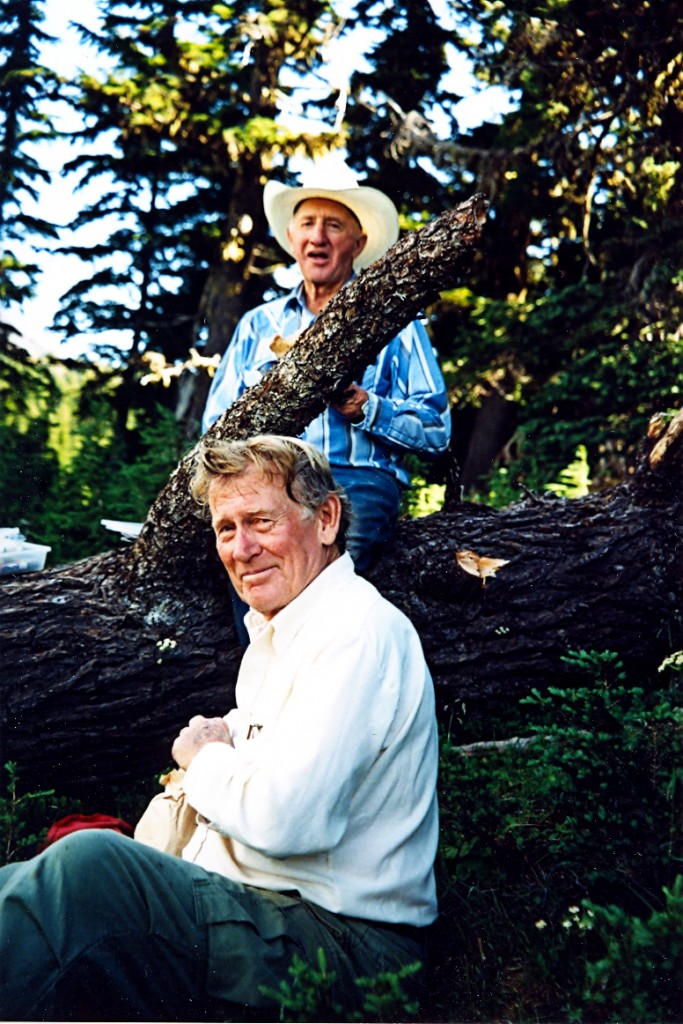 Instead of simply doing trail work, Curtis found that he needed to organize local volunteer groups to adopt sections of the Trail to ensure that the large amount of work got done, said Becky Hope, a Mid-Oregon section trail steward.
"He took on a leadership role within the PCT not because he liked or wanted to, but because it was necessary," Hope said. "Curtis had a true love for the PCT and what it can and will become. As a trail worker, he was tireless and quite a hard person to keep up with. We all owe Curtis a large debt for the work he did for the PCT and PCTA."
Steve Queen, who heads the Mt. Hood Chapter, recalled the many lively discussions he had with Curtis about how to best develop a grass-roots effort to protect the PCT in Oregon.
"His humor and self-effacing demeanor engendered warm respect from all those who knew him," Queen said. "In response to seeing a proposed map that underrepresented the miles of PCT in Oregon, Curtis said: 'Map maker, map maker, give me back my miles. The only reason this error could have happened is that the Oregon trails are so well maintained the hiker passes through here like greased lightning!!!'
"Curtis was a solid human being, and I will miss him," Queen said.
Curtis was recognized and given an award by former President George W. Bush for his dedication to volunteer service within the Deschutes National Forest, helping to maintain trails and recreation areas for the public to enjoy.
His true passion always belonged to the outdoors, said his daughter, Sarah Kelly.
"The Pacific Crest Trail was a way of life for my dad," she said. "He loved organizing, hiking, riding and working on the trail. I remember thinking, 'you are retired! Your schedule should be flexible!' He had more events and hikes planned and was always off on another adventure."
Curtis was born April 28, 1926, as a twin to Lloyd and Gertrude (Curtis) Hardie. After graduating from high school, Curtis enlisted in the U.S. Army Air Corps and served during World War II. He attended San Francisco State University. A career as a sales representative brought Curtis and his family to Riverside, Calif., in 1962, where he continued to work until his retirement in 1990. He moved to Bend in 1992.
Along with his genuine enjoyment for hiking, biking, skiing and snowshoeing, Curtis liked traveling and experiencing the different cultures of the world.
Curtis is survived by his two daughters, Sarah Kelly of Bakersfield, Calif., and Laura Beal of Riverside, Calif.; his two grandchildren, Kristen Beal and Curtis Kelly; and his well-loved cat, Archie.
His twin sister Katharine Lloyde Hardie; his first wife, Berit; and his second wife, Marcia, preceded him in death.
Memorial contributions in Curtis' memory can be made to Partners in Care Hospice: www.partnersbend.org or to the Pacific Crest Trail Association.
– Mark Larabee; Communicator Managing Editor