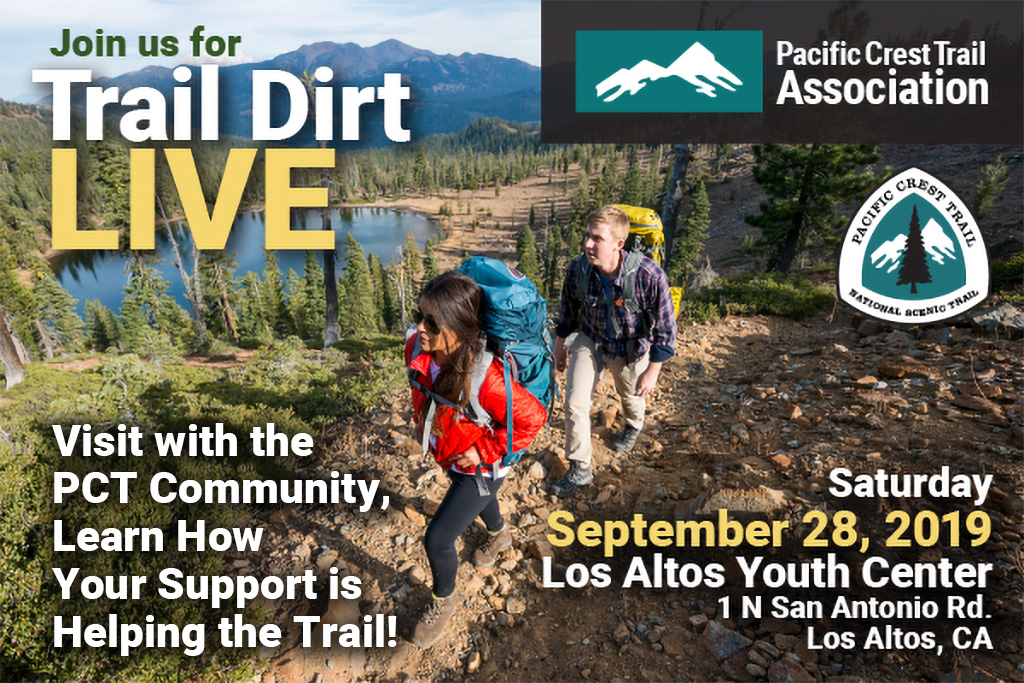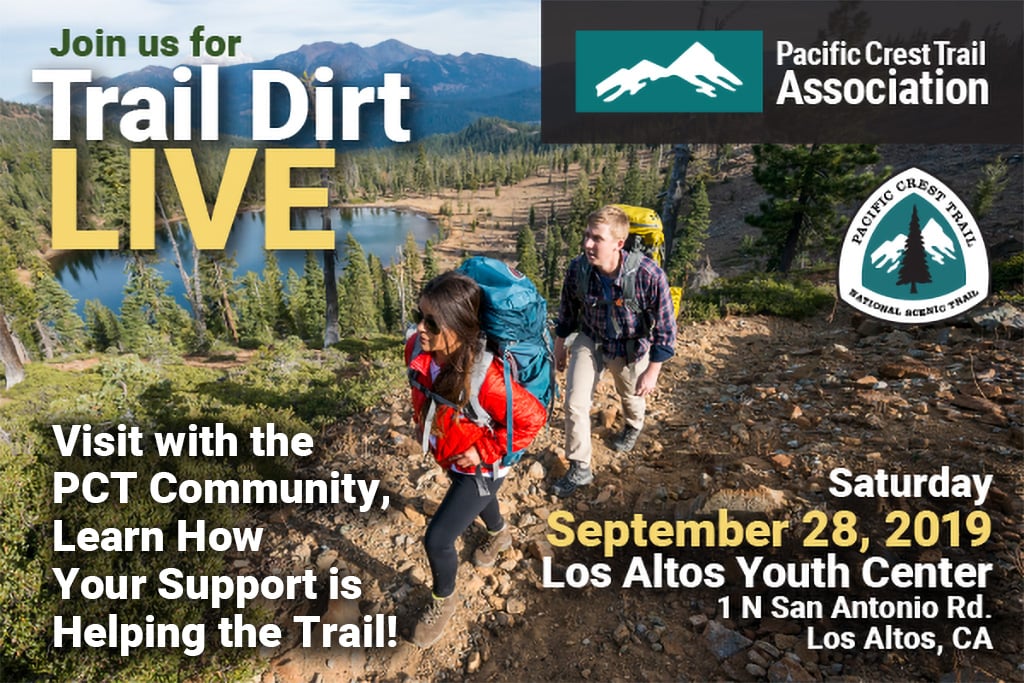 Trail Dirt Live is coming to the Bay Area!
Join us on Saturday, September 28 at the Los Altos Youth Center at 1 N. San Antonio Road in Los Altos, CA for Trail Dirt Live. It's a great opportunity to meet and socialize with the PCT community, and hear how your support helps us meet the challenges impacting the trail. We'll also celebrate the permanent protection of the Trinity Divide—17 miles of the PCT and 10,300 surrounding acres in the Trinity Alps.
Doors open at 6:30 P.M. There will be a presentation from 7-8 P.M., followed by a reception and door prizes. Refreshments will be provided and no RSVP is required. We hope to see you there!
We're looking forward to seeing you. No RSVP required.  For questions, please contact Stephanie Plunkett at [email protected].