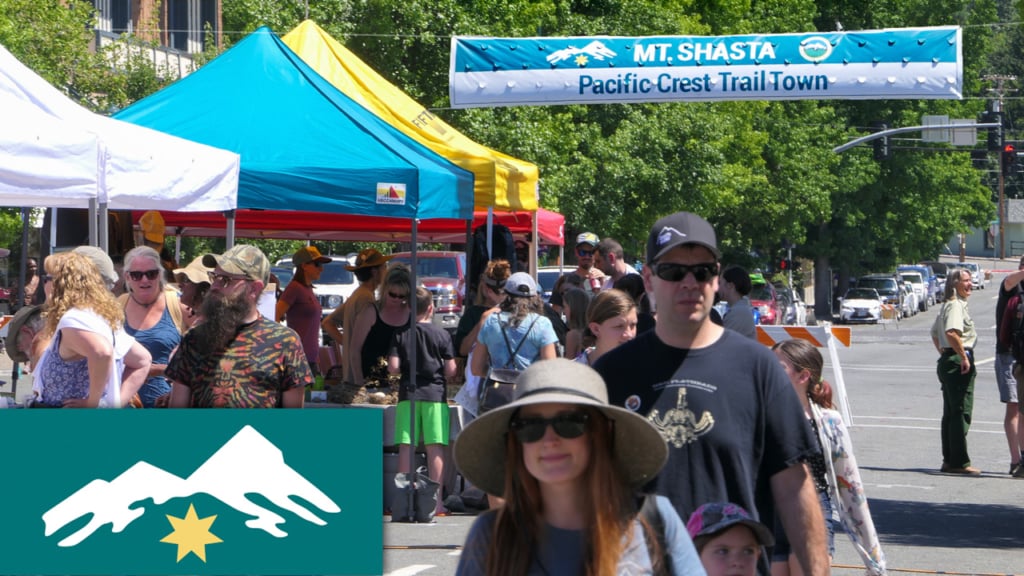 Towns along the PCT are a vital part of the trail community. They provide a wide variety of services to hikers and equestrians, and welcome countless people every year seeking an introduction to the trail.
Trail towns provide food, equipment, lodging, medical and postal services, Internet access, and public transportation to other areas along the trail, as well as a needed break from the rigors of traveling the PCT. They're also a valuable source of expertise for anyone seeking to learn more about the PCT—as well as other opportunities for outdoor recreation in their regions.
The PCTA's Trail Town Program has three objectives:
Engage local support in communities along the PCT for PCTA's mission to protect and promote the trail;
Help drive economic development in towns near the Pacific Crest Trail;
Promote and expand services and amenities in participating towns for hikers and equestrians on the PCT and other nearby trails.
Mount Shasta, California: The First PCT Trail Town
In July of 2018, the PCTA designated Mount Shasta, California as the first Pacific Crest Trail Town. This designation recognizes Mount Shasta and neighboring communities for their service to PCT travelers. Located in Northern California's Siskiyou County, Mount Shasta is a popular rest and resupply location for long-distance hikers. It is also surrounded by abundant trail-based outdoor recreation—including hiking, backpacking, horseback riding, mountain biking, mountaineering, XC skiing and more.
Future PCT Trail Towns
The PCTA is currently developing an application process and best practices for trail towns in anticipation of expanding the program to other communities. Look here for more information about the program in 2021!