Oregon Trail Closure
Eagle Creek Fire in Columbia River Gorge, Oregon
The Pacific Crest Trail is OPEN again! Yahoo!
We can't thank our Mt. Hood Chapter volunteers enough for their immense efforts to reopen the trail. They've been working for months to repair the PCT and other trails in the Gorge following last year's wildfire. Salt of the earth and champions of the trail, they exemplify what it looks like when people like you care for our public lands. Thanks too to all of our partner groups who helped in the effort! Please read more on our blog and on the Columbia River Gorge National Scenic Area press release about the reopening.
The Eagle Creek Trail and other trails west of the PCT remain closed. Please take the PCT rather than the Eagle Creek Trail. But trust us – our volunteers are working on it. You too can help the PCT. Please sign up or donate to help maintain the PCT.
Closure map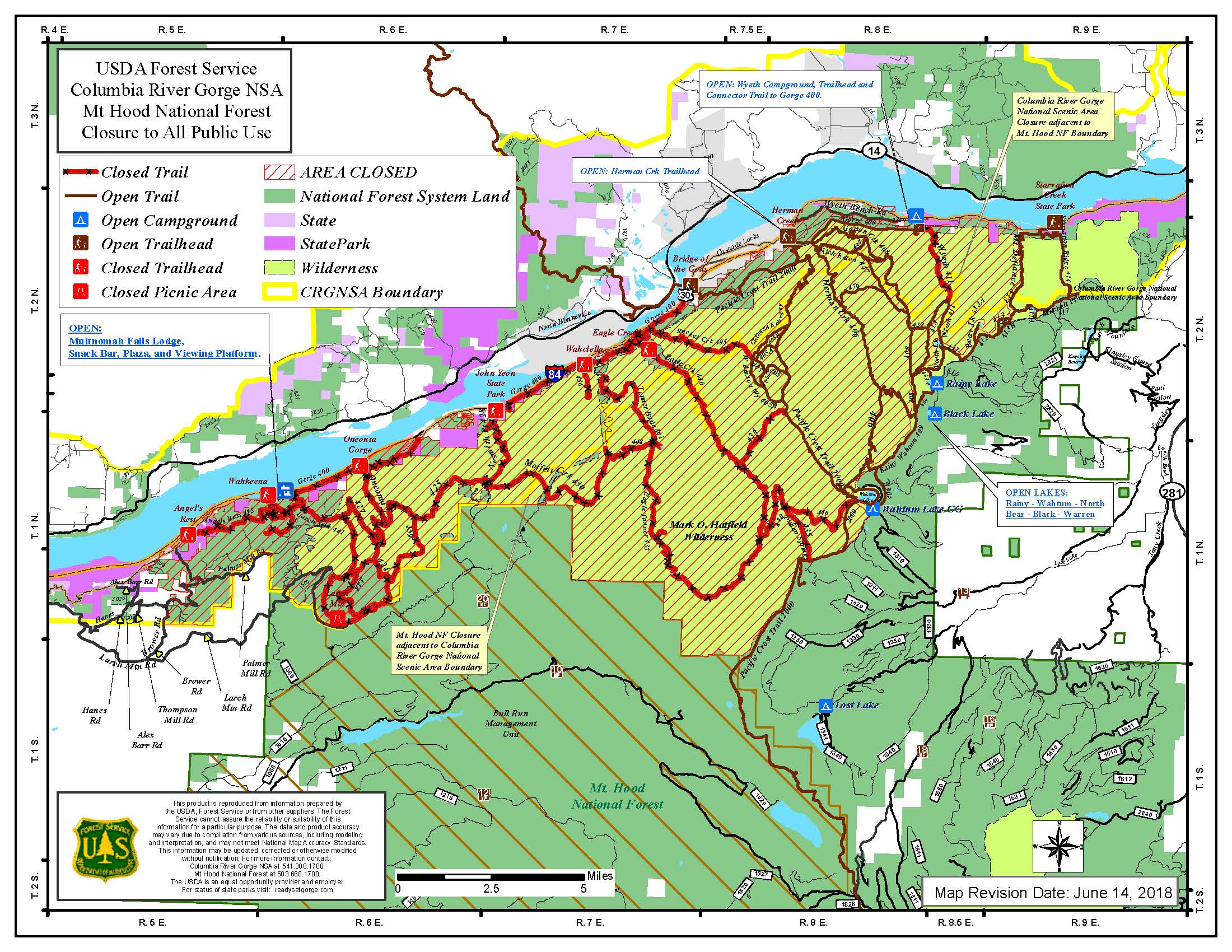 Resources