Quality PCT maps are essential for anyone who hikes on the trail. Information changes frequently and you should assume that your map isn't 100% accurate.
Carry paper maps while on the PCT
Due to the extreme length of the Pacific Crest Trail, and the diverse ways that people interact with this treasure, no one map set meets everyone's needs. Here are our recommendations.
Halfmile's PCT maps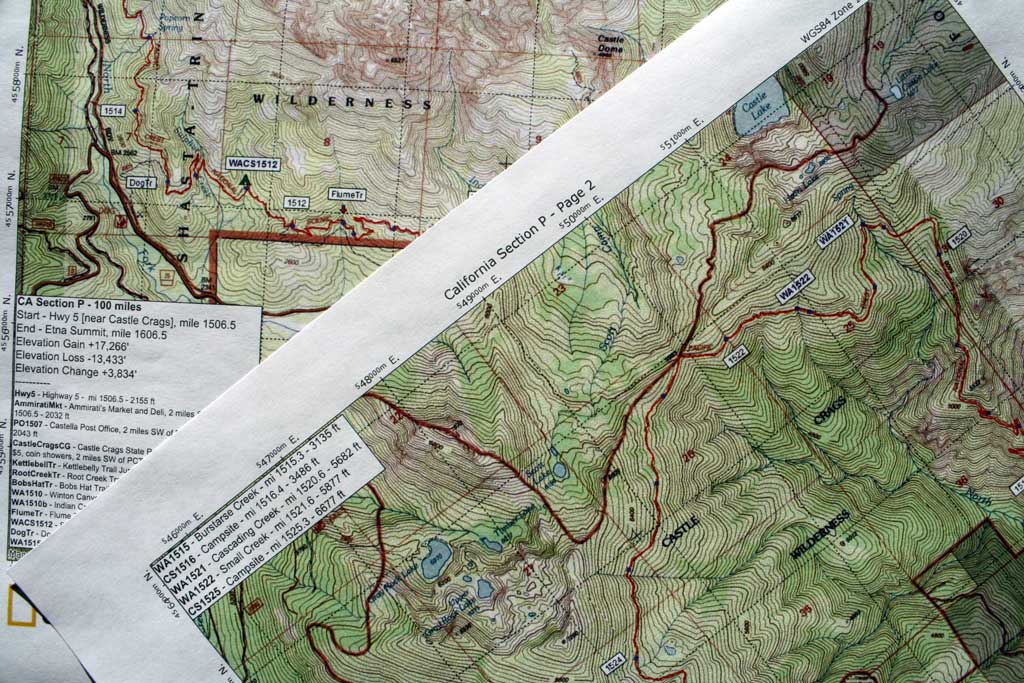 Free, accurate and detailed (1:31,680 scale or 1 inch to the 1/2 mile), Halfmile's PCT Maps are an excellent choice. Halfmile's maps include notes on water sources, resupply options, camping, detours and alternates. "Halfmile" is a PCTA donor and volunteer. We work with him to keep these maps up-to-date. New versions are produced yearly.
U.S. Forest Service PCT map series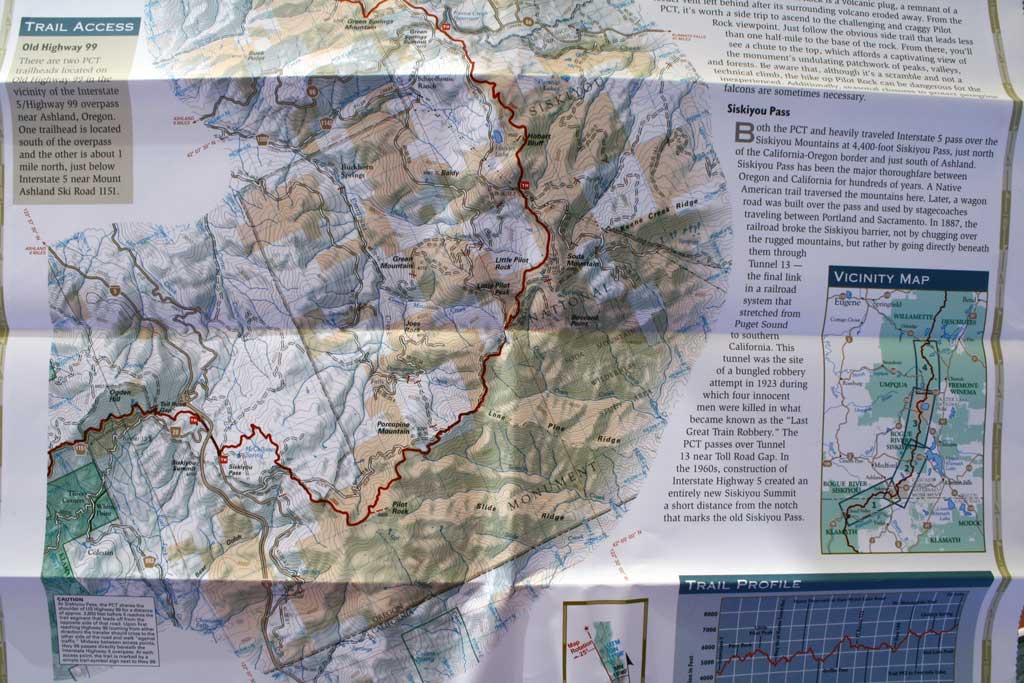 Beautifully shaded and easy to read, the U.S. Forest Service PCT maps are plasticized and come replete with descriptions and photos of what you will see as you travel the trail. The maps feature recommended hikes, elevation profiles, and historical notes. They are great for planning adventures, getting an overview or for shorter hikes. They sport a 1:63,300 scale (1" to the mile). Some travelers will find them to be a little "zoomed out" for detailed navigating. They were produced in partnership with the PCTA.
Other trail maps
There are quite a number of other map options! Please don't feel limited to these options. Experiment and explore. See what works for you.
Digital mapping and GIS data
At the PCTA offices, we use Google Earth heavily. Short of being in the backcountry, it's often the best way to experience a section of the trail. Visit the link for tips on how to load the PCT in Google Earth.
The U.S. Forest Service stewards a digital centerline for the PCT. The files below are hosted on the US Forest Service PCT webpage.
Halfmile's PCT data is also available for Google Earth and GPS.
Other information
Lots of other sources of information exist for the PCT. This page is far from comprehensive.