Island Fire in Marble Mountain Wilderness
July 7th, 2017
The Island Fire is burning deep in the Marble Mountain Wilderness on the Klamath National Forest. It was ignited by lightning on Sunday June 25 and first reported on the afternoon of June 26.
The PCT is not closed at this point but it may close in the future. The fire is burning about 5 miles west of the PCT from around mile 1600 to about mile 1610. It is visible from the trail.
We recommend that you pay close attention to smoke conditions and avoid the area if it's too smokey. Please refer to the smoke advisory below.
The Fay Fire is also burning in the area. It's south of Etna, near Highway 3. We do not anticipate it effecting the PCT but you might see the smoke that it's producing.
Resources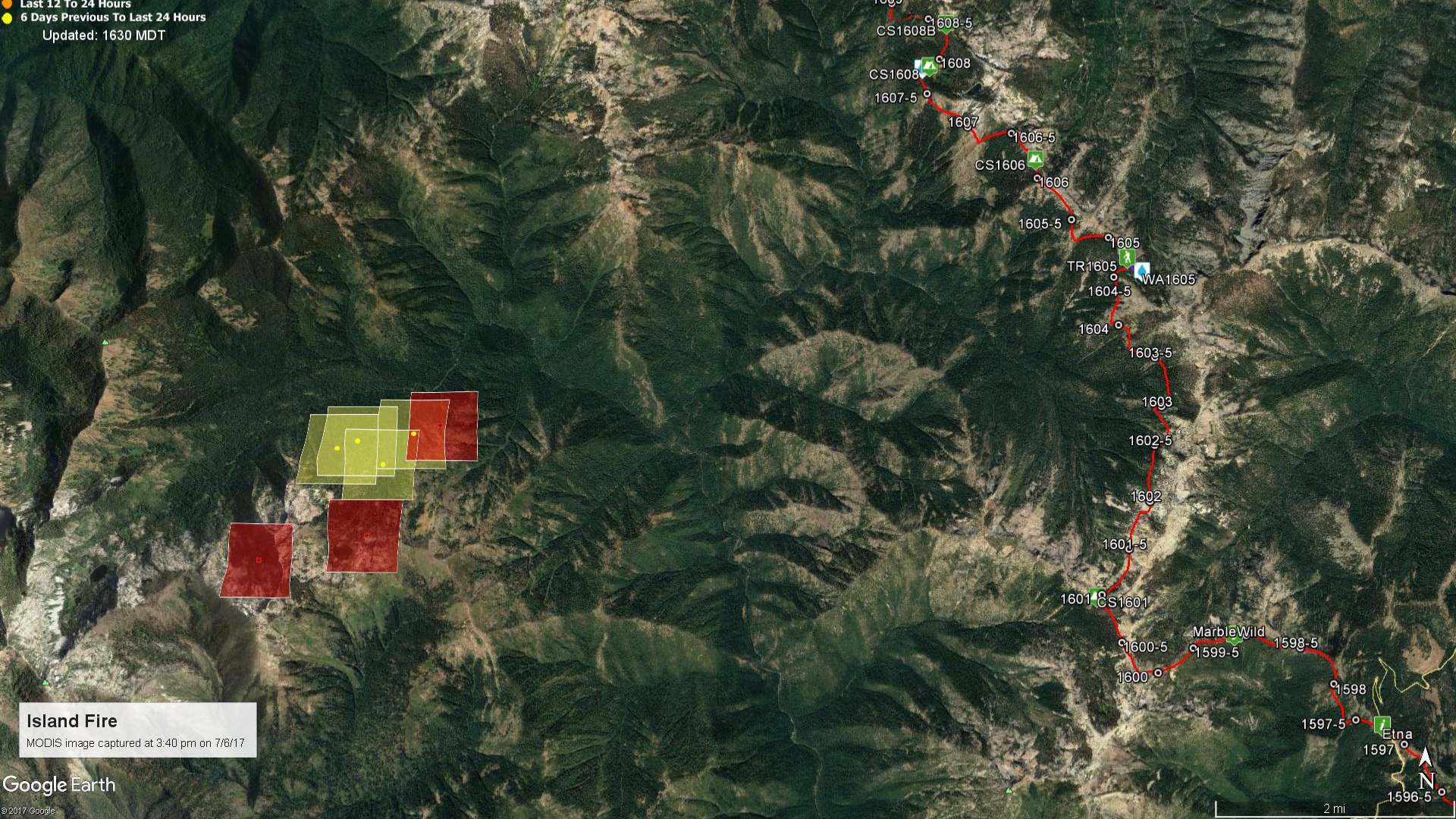 Smoke advisory for PCT hikers