Multiple fires are burning along the PCT in the Three Sisters Wilderness. This is an active fire area – do not enter.
The Pacific Crest Trail closure now begins at the Three Sisters Wilderness boundary at Irish Lake Trailhead (~ mile 1928) and extends to Highway 242 (mile 1981.5). From Irish and Taylor lakes hikers are being encouraged to follow FR 4636 (aka Irish Taylor Rd) east toward Cascade Lakes Highway.
Much of the rest of Three Sisters Wilderness is also closed and will remain closed for the foreseeable future.
Resources
Closure maps
There are THREE closure maps.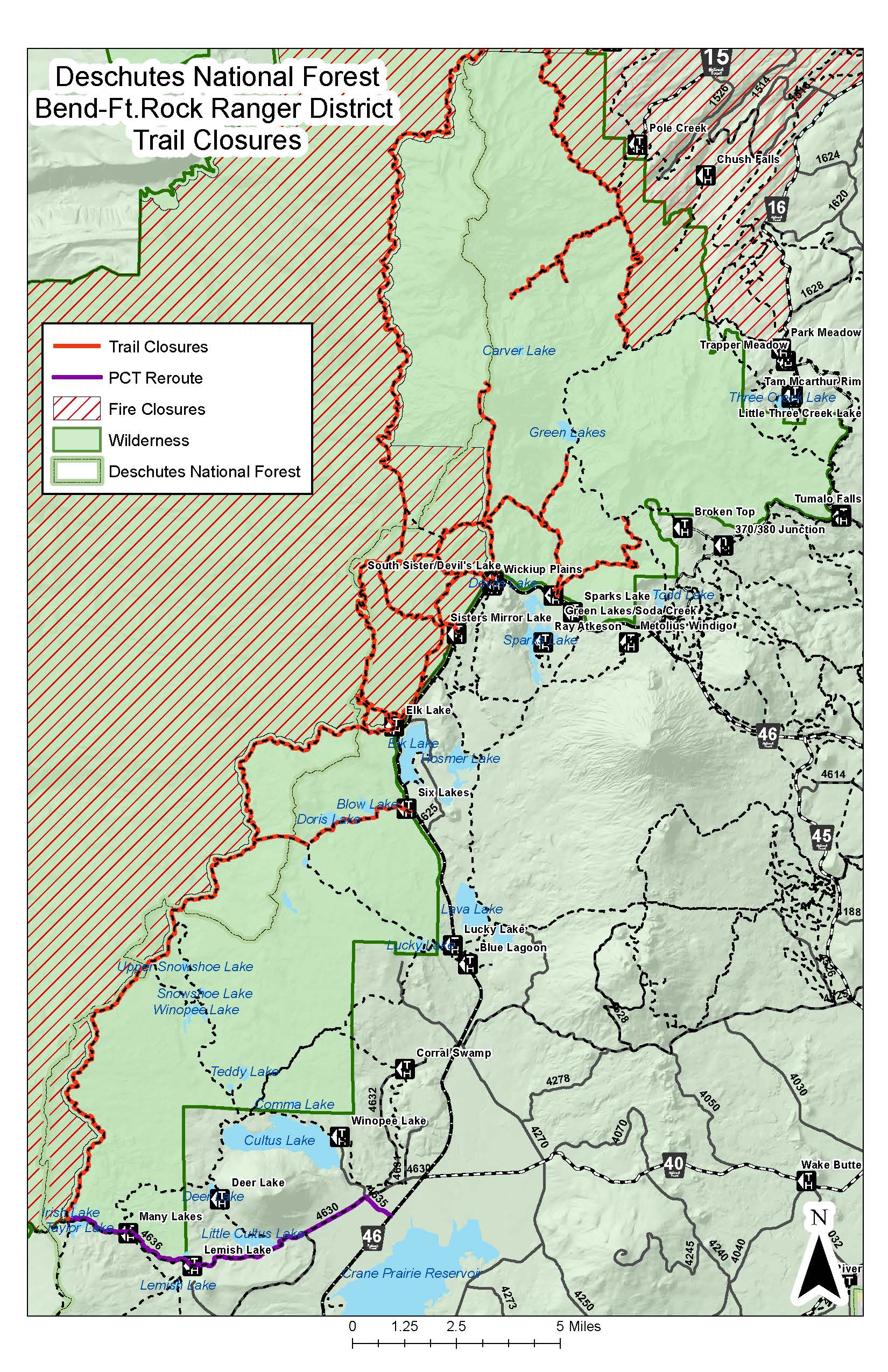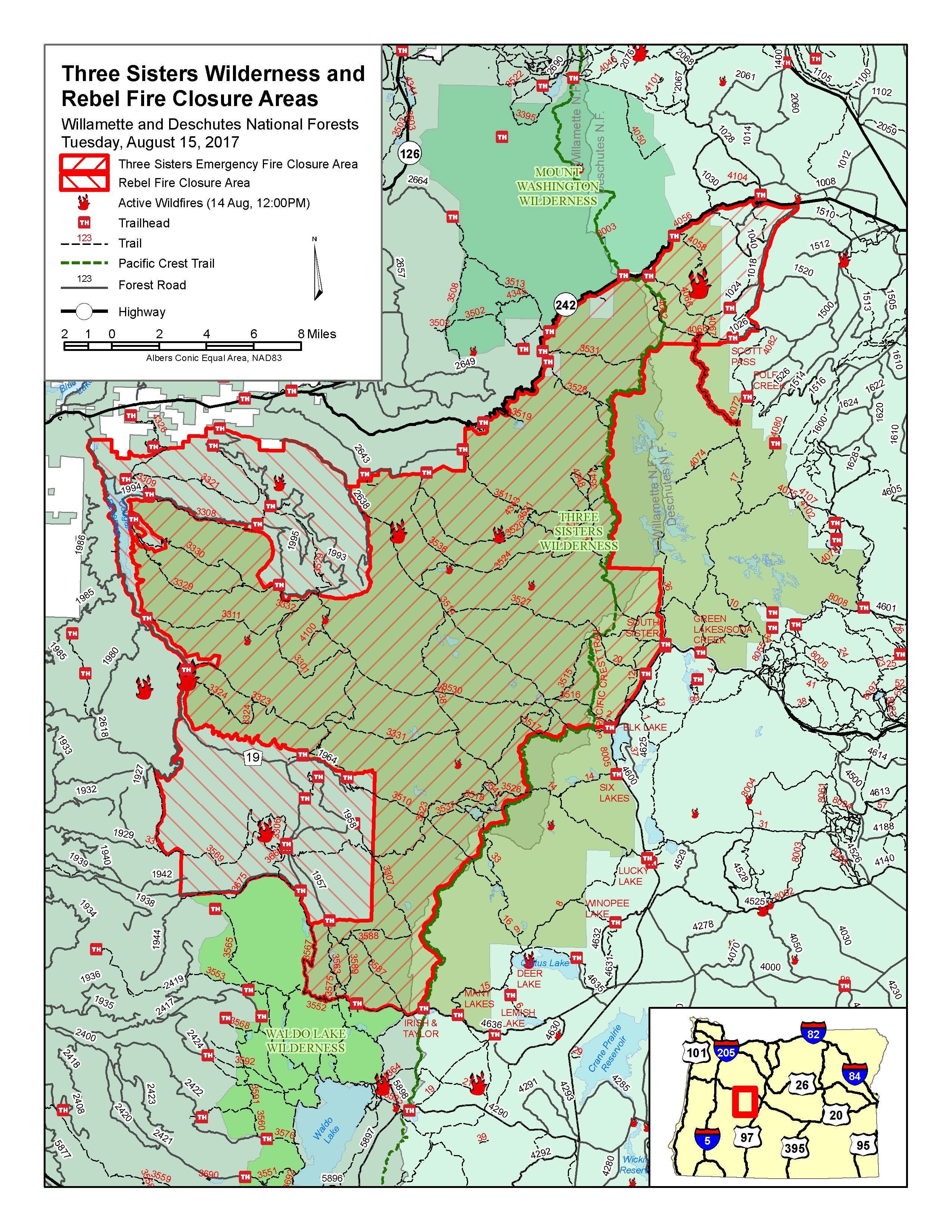 How to get around the closure
Northbound PCT hikers should exit the PCT at or before the Three Sisters Wilderness boundary.
This closure, combined with the Whitewater Fire closure on Mt. Jefferson, means that it is hard to hike much of the PCT in Central Oregon.
There are a few ways to handle these closures. Here are some ideas.
A) Get a ride north to Ollalie Lake
If you have someone to drive you to Ollalie Lake, it's a pretty good option. You'll skip both the Three Sisters and the Whitewater Fire closures, rejoining the PCT at the northern boundary of the latter. See the Whitewater closure link for more info.
B) Take public transit further north to near Mt. Hood <– perhaps the best option at time of writing
Depending on the day of the week, you can take a series of buses from Bend, Sisters or Redmond, on towards Government Camp near Mt. Hood. It seems like using public transit will require overnighting in Redmond, Oregon.
Try asking the last bus driver to drop you off where the PCT crosses Highway 26. It's at Wapinitia Pass, 7.2 miles before Government Camp. There is a trailhead parking area there. It's near Frog Lake. This is mile 2084 on the Pacific Crest Trail.
For public transit information, here's some information
D) How about going to Eugene and up the west side?
To us, it seems easier to stay on the east side of the Cascades. But if you have some other good idea, go for it!
How about continuous footsteps?
We've spent considerable time looking into obscure trails and dirt roads to get you around these closures and have come up short. Especially for the Whitewater Fire, we couldn't find a good, safe, legal and efficient way to walk around the closure.