Due to the Whitewater Fire in Oregon's Mt. Jefferson Wilderness, the PCT is closed from the Marion Lake Trail (Trail # 3437)/Minto Pass (2008.5) north to Breitenbush Lake (mile 2037).
The trail will remain closed through the eclipse. Read the announcement.
Pacific Crest Trail hikers traveling north have the option to hike along the PCT to the Marion Lake Trail and exit to the west, picking up the trail again at Breitenbush Lake (be sure to check if the road is open or closed), or exit at Santiam Pass, south of the Marion Lake Trail.
To the south, the Three Sisters Fires further complicate the situation
Please head on over to the Three Sisters Fire page for information about that closure, and a combination bus/walking alternate that skips both of these fire closures.
Resources
Closure map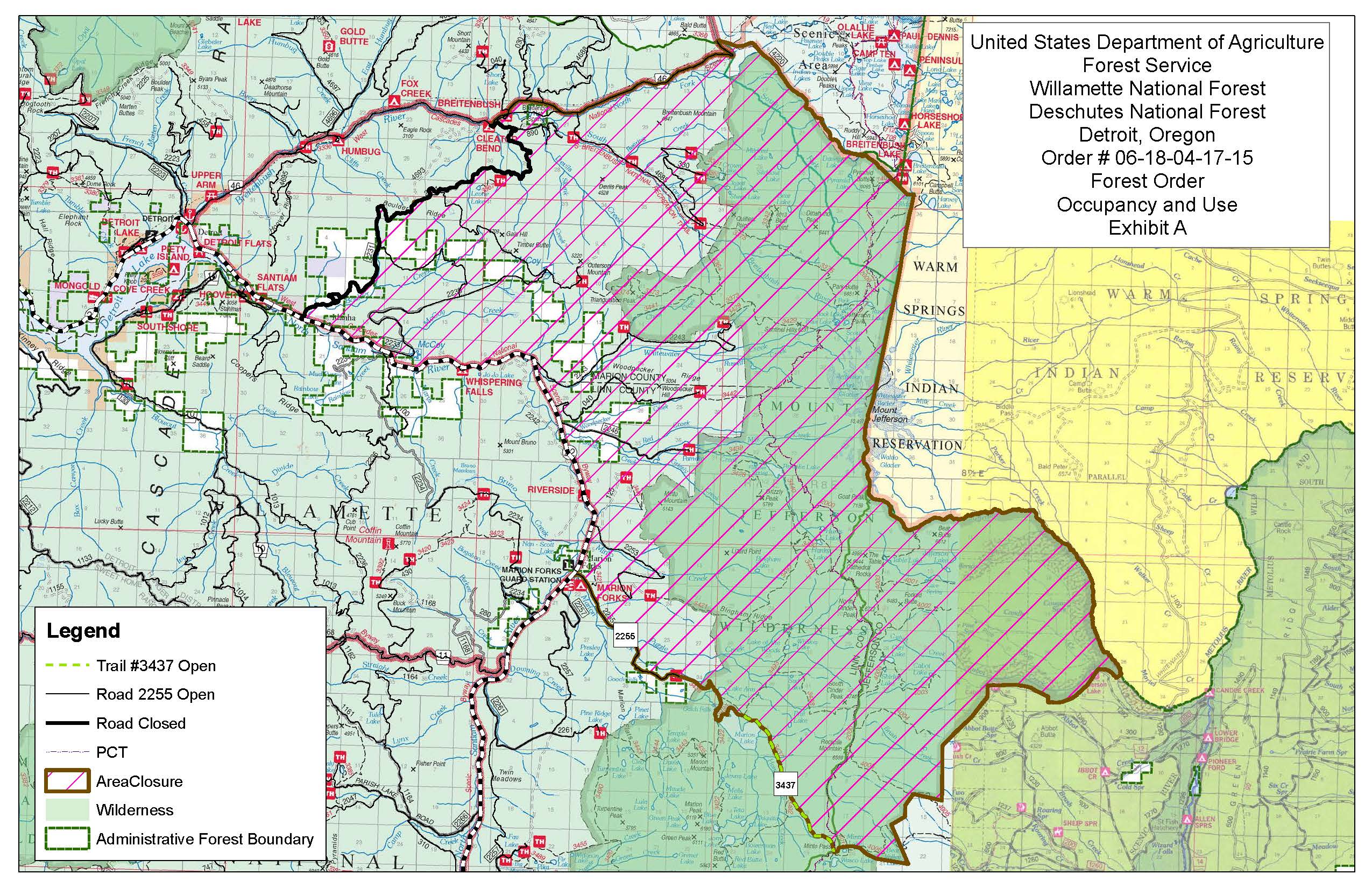 Agency detour map
Imagery
Alternate suggestion
Sorry, we recommend shuttling around the closure. We looked into dirt roads to walk around the closure and couldn't find any reasonable options. The highways are largely shoulderless and we don't recommend walking them.