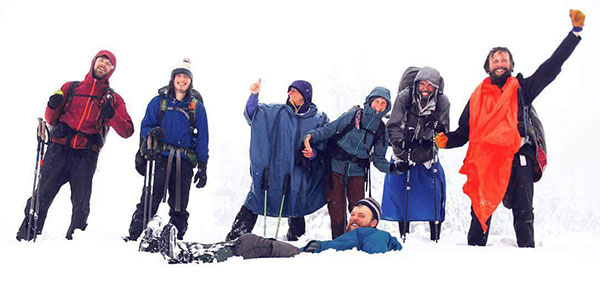 You help us accomplish so much!
Your support helps us protect lands along the PCT, fund vital trail maintenance and enables us to remain resilient in the face of unforeseen challenges.
And let's face it, this year was a tough one for the PCT and those who care for it, use it and love it.  With a heavy winter snowpack that caused flooding and mudslides, followed by devastating fires that damaged and closed many sections of trail, we have a lot of work to do.
But your support makes it all possible!
Please consider making a year-end gift today. Your donation will provide immediate resources for the trail that will help open closed sections of trail, recruit and train volunteers and advocate for the trail in the halls of Congress.
Thank you for your donation!
Thank you!
Thank you for making a year end gift and for ensuring the future of the trail. You will receive an email acknowledgement of your gift shortly and an official receipt for your tax records within the next week.
If you have questions regarding your gift or the work that we do, please do not hesitate to contact us at (916) 285-1846 or [email protected].